Coachella is the perfect place to wear fringed jackets, rompers, cut-off shorts, and rock band tees!!
But this year, why not upgrade your outfit with graphic prints such as polka dots, gingham and stripes and floral dresses which are the prints of the season and give a vintage feel to your outfits! Below a selection of my favorite looks to wear for the Coachella parties and to wear all Summer long!
Pictures taken at the Revolve Festival and Palm Springs during Coachella Weekend 1 2018.
Polka Dots Coachella outfit ideas

My Revolve Festival Look

Polka Dots Summer Outfit Ideas

Stripes Coachella outfit ideas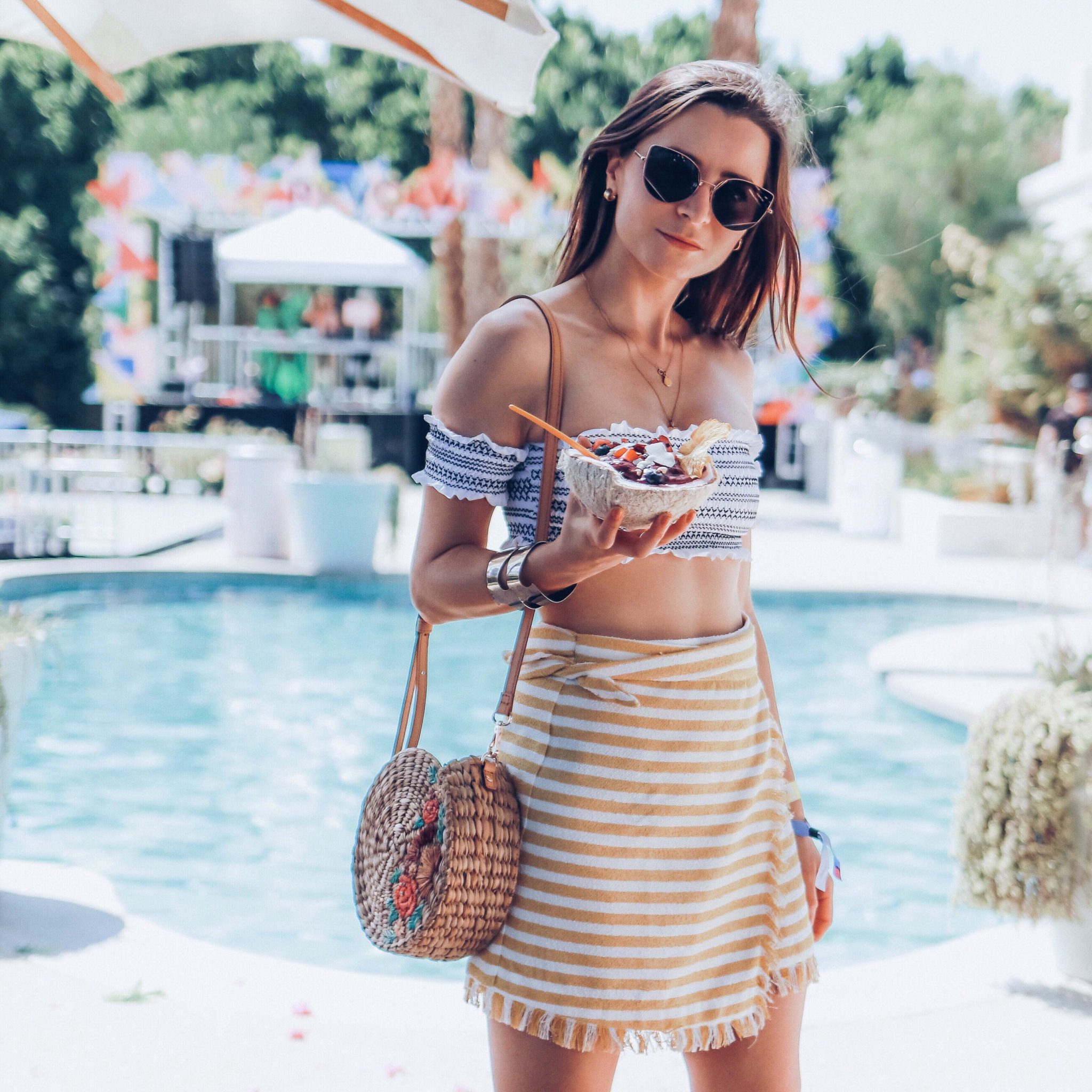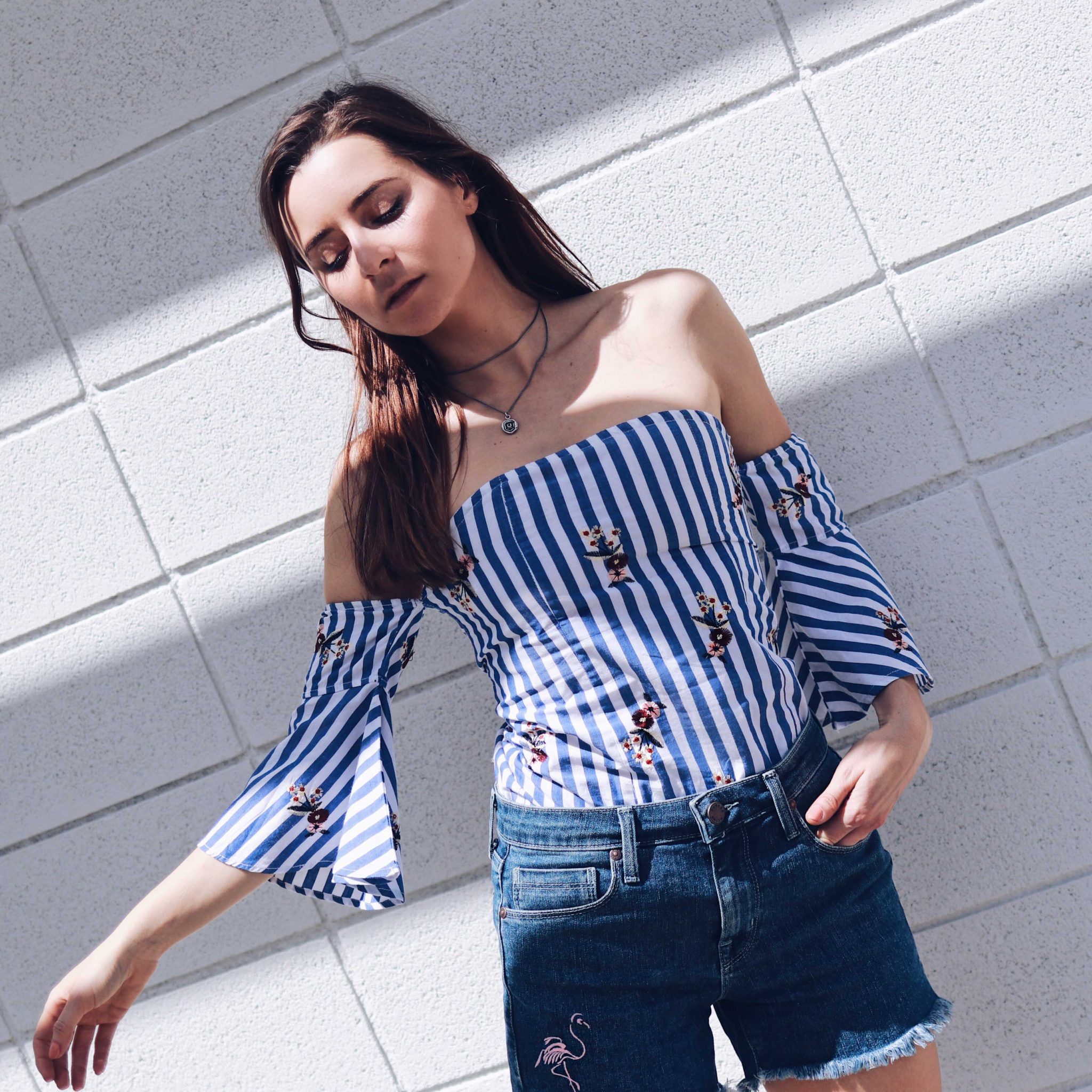 My Striped Revolve Festival Looks

Sunglasses Nott Blaack by Haze Collection
Stripes Summer Outfit Ideas

Gingham Coachella outfit ideas
 Stripes and Gingham: My Revolve Festival Looks

Gingham Summer Outfit Ideas

White Denim Coachella outfit ideas

White Denim for the Revolve Festival Looks

 Floral Maxi Dress Coachella Parties Outfit Ideas

My look for the Zoeasis party in Palm Springs
Wearing a Bash Paris Floral Maxi Dress

Coachella parties – Bags
Rattan Bags or stylish Belt Bags are good companions for the summer festivals

Shoes for Coachella parties
Espadrilles and mules for Coachella parties!

Jewels and Eyewear for Coachella parties
Coin necklaces will be everywhere this spring!

Hats for Coachella
You can add a bandana around the hat to spice it up!