Pre-fall bags: Go fo a neutral bag to transition your outfit from summer to fall.
Neutral colors are on trend this season. Neutral bags are very versatile and can be worn with many colors. Pre-fall (August, September) is the perfect moment to invest in a beautiful neutral bag as it will look great with your summer wardrobe as well as your fall wardrobe.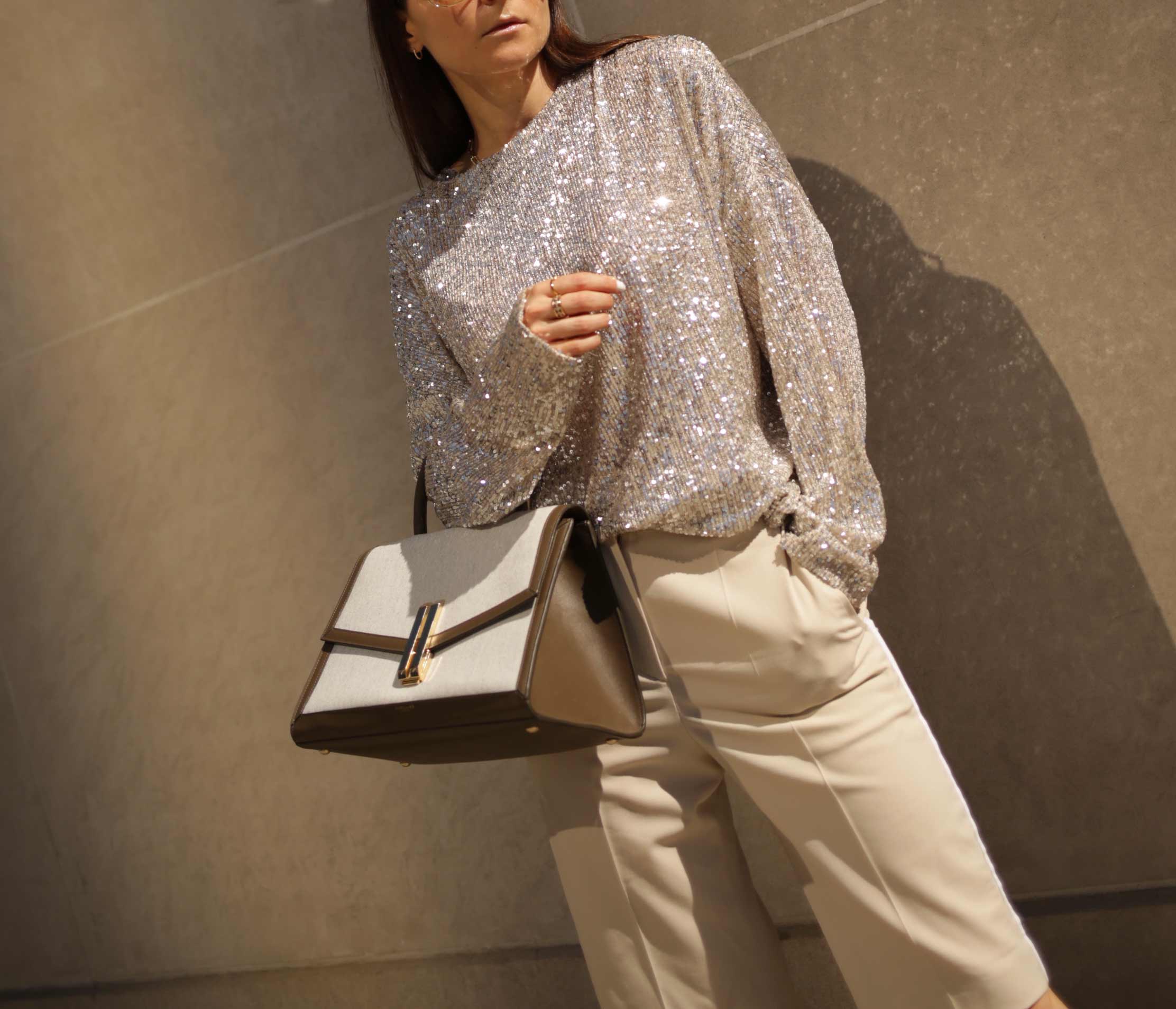 Pre fall bag: The affordable designer bag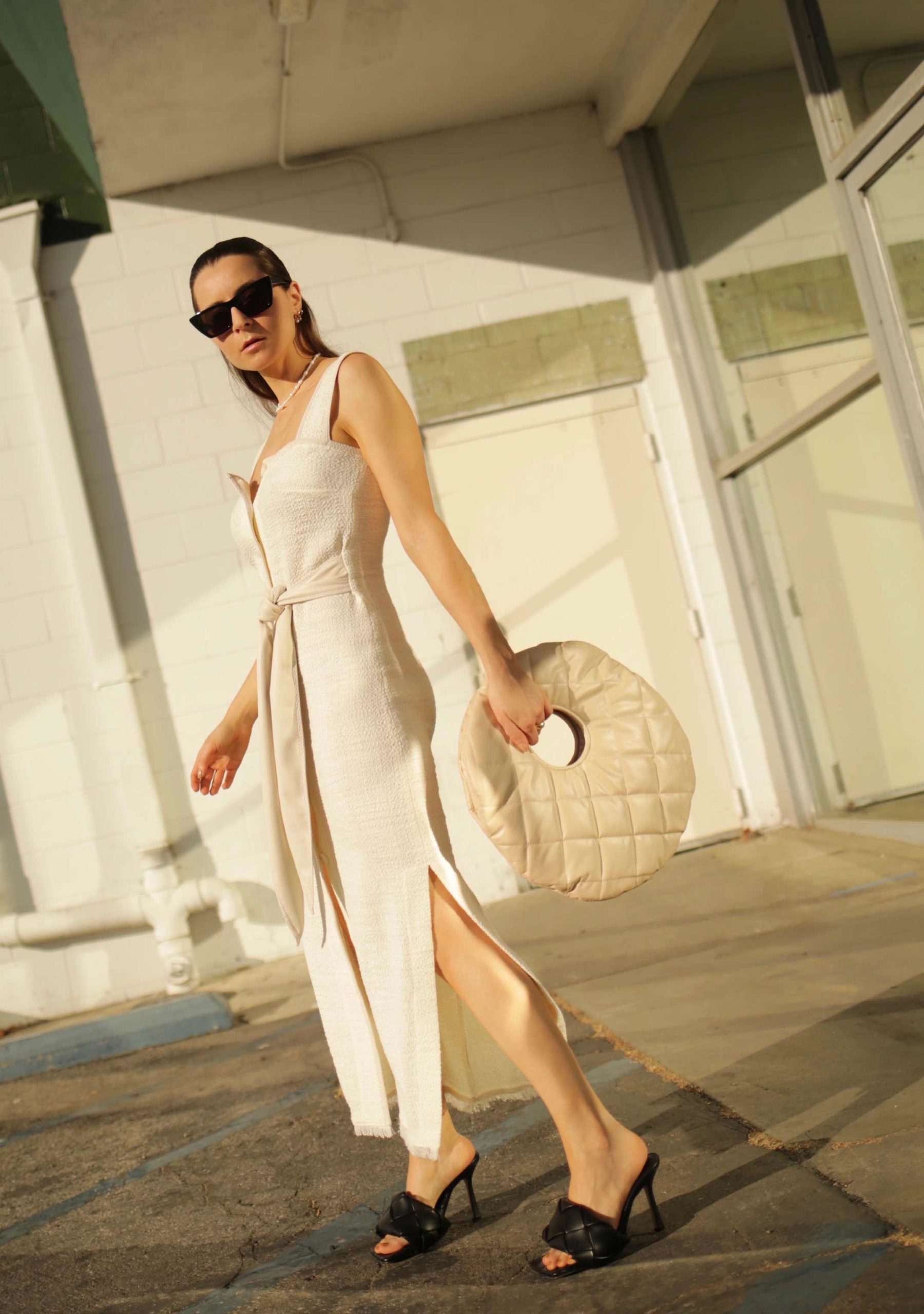 I wear on repeat my neutral bags from A.W.A.K.E Mode (I got it at Farfetch) and Demellier London. These bags go with everything.
I style my A.W.A.K.E Mode with many outfits (dress, suits, trench, etc.). I like the fact it is round and quilted, it makes it stand out, and it gives an edgy, sophisticated look. Also, the bag is made of beautiful buttery vegan leather, which is sustainable and more affordable. You can wear it to go out with friends (dinner, drink, party) but also to work. This handbag will make a fashion statement, and everyone will ask you where it is from. The bag fits my usual belongings: my credit card holder, phone, phone power bank, keys, hand sanitizer, and comb. 
Pre-fall bag: The neutral bag for work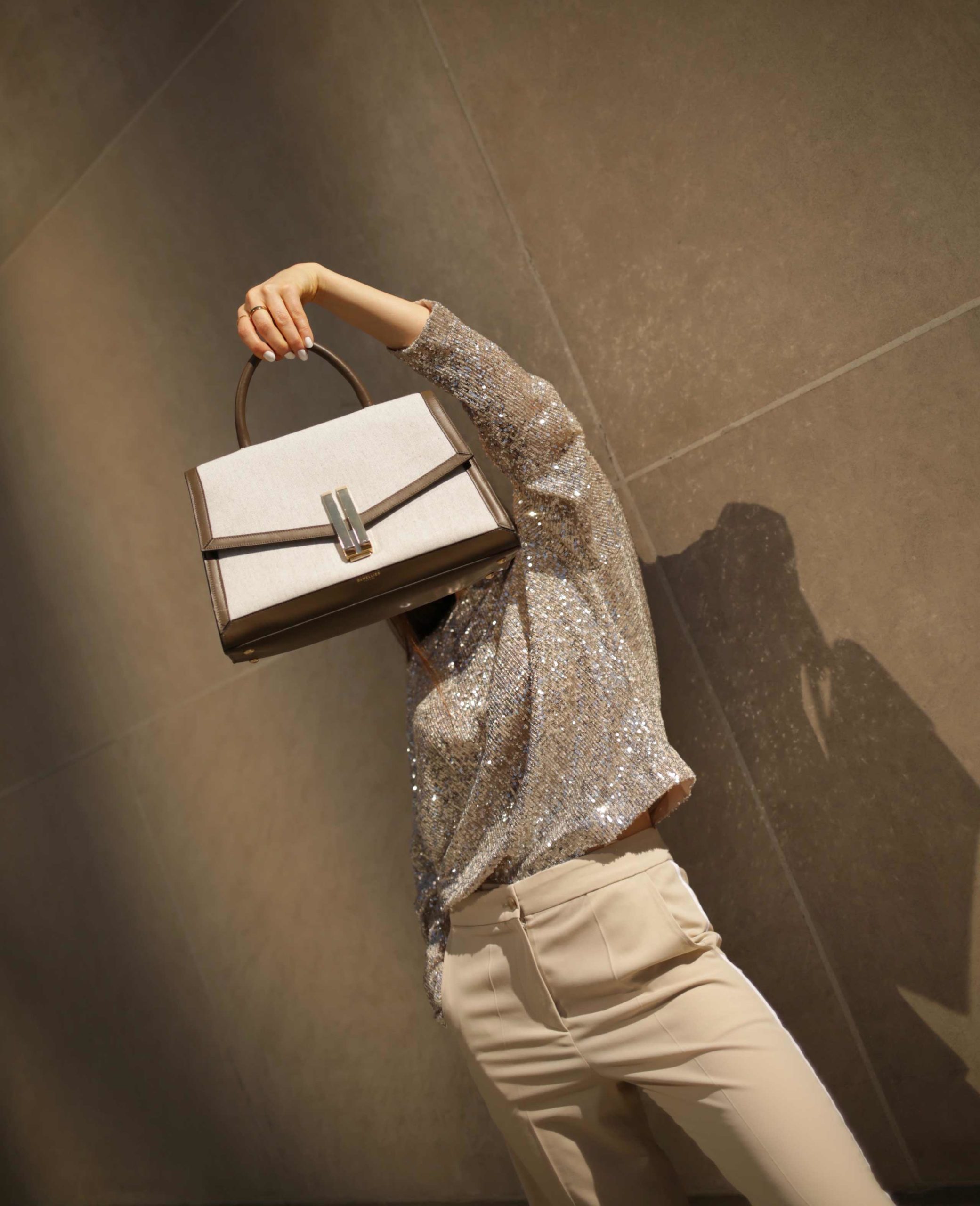 My medium size Demellier Montreal bag is a strikingly elegant take on the perfect work bag. The quality is amazing, and it has a lot of space to store my essentials for a long busy day: from my bottle of water, wallet, make-up pouch, credit card holder, phone, Ipad, keys, hand sanitizer. I love its structure look topped by a tubular rigid top handle. It is also very versatile as you can wear it over the shoulder, cross-body, or in hand.Outfit details: Bag Montreal Olive Leather and Grey Canvas Demellier / Alexandra Sequined Top In The Mood For Love / Bermuda shorts Nehera.
Selection of neutral designer bags
The not-so-guilty pleasure: Neutral bags below $600

The investment: Neutral bags above $600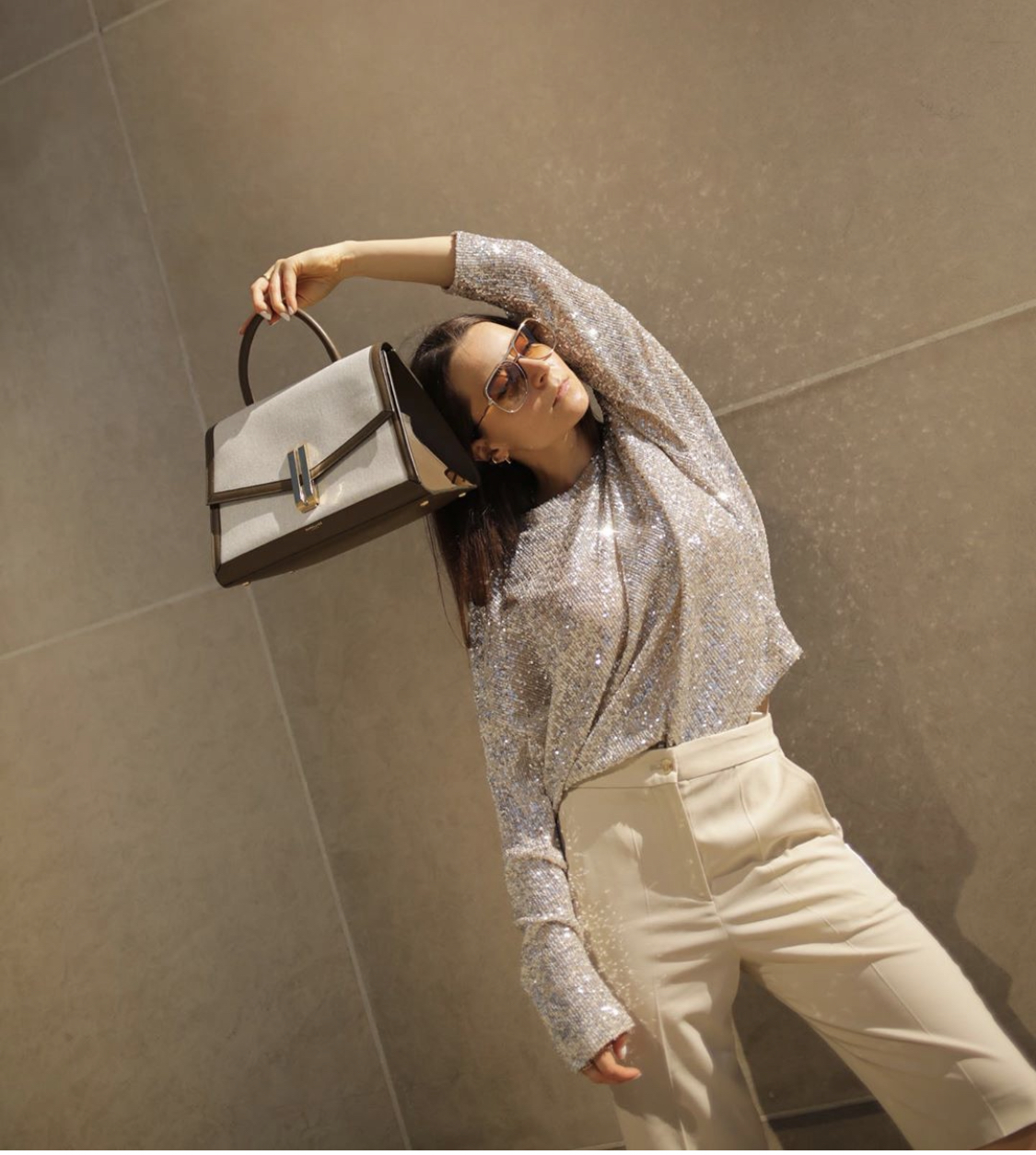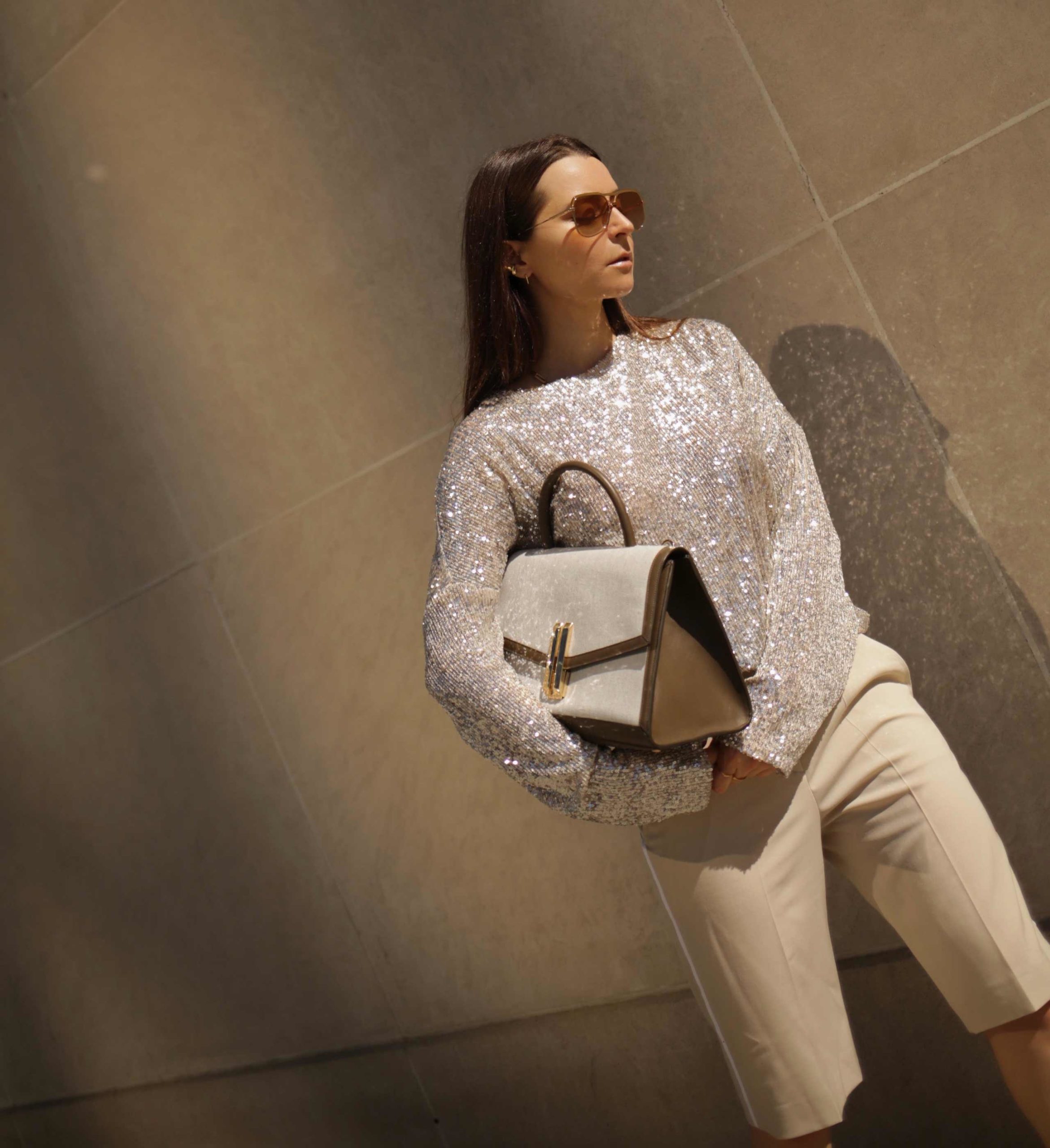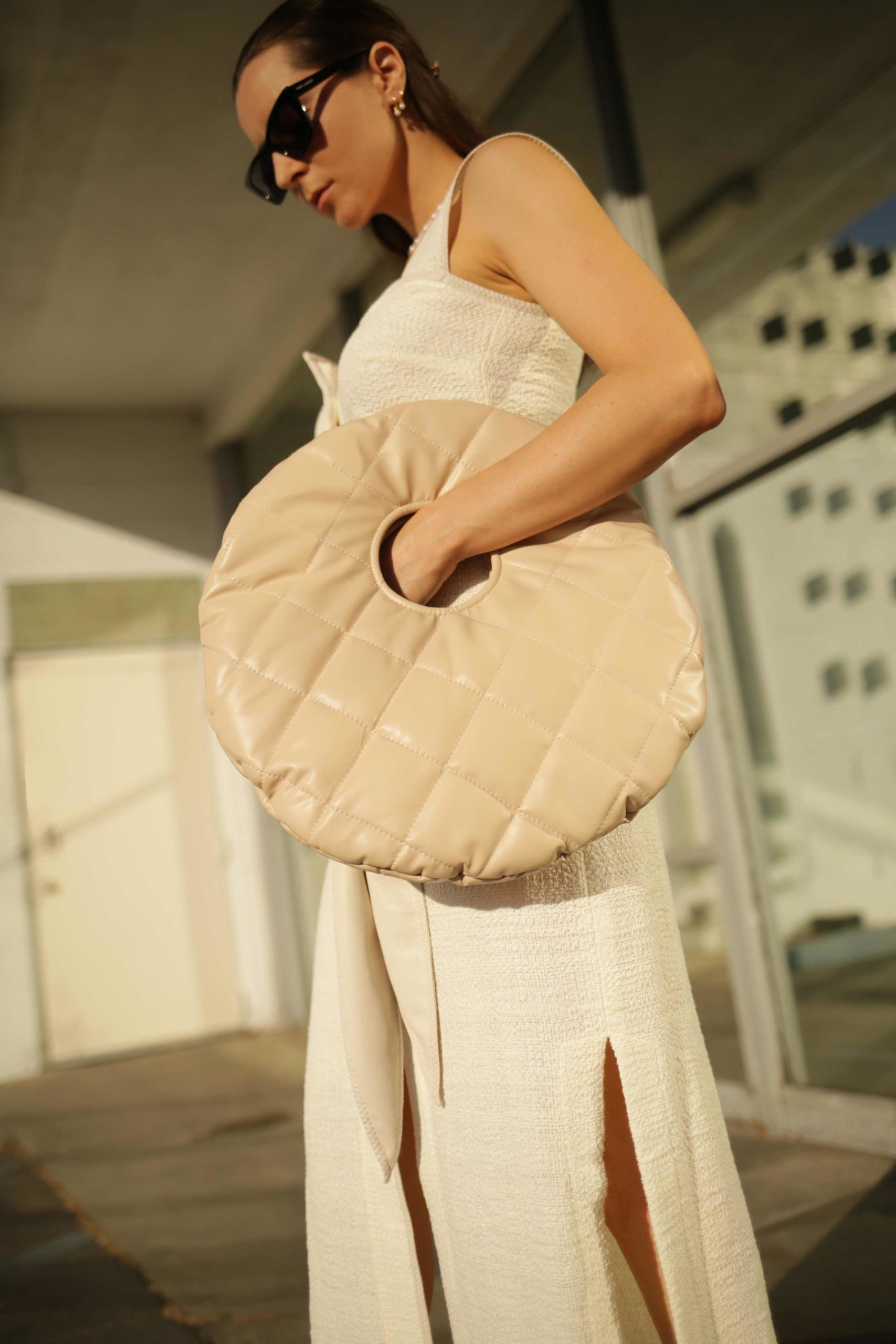 More fall bags inspiration? Check out this fashion week summary.