Summer is around the corner and you may be invited to a party with an all-white dress code or maybe you just want to wear white to highlight your latest tan! I have selected for you some white party outfit ideas (white suit for women, white jumpsuit, etc.) to be dressed like no one else. Be ready for your next "dîner en blanc"!
1. The investment: Minimal chic with the white suit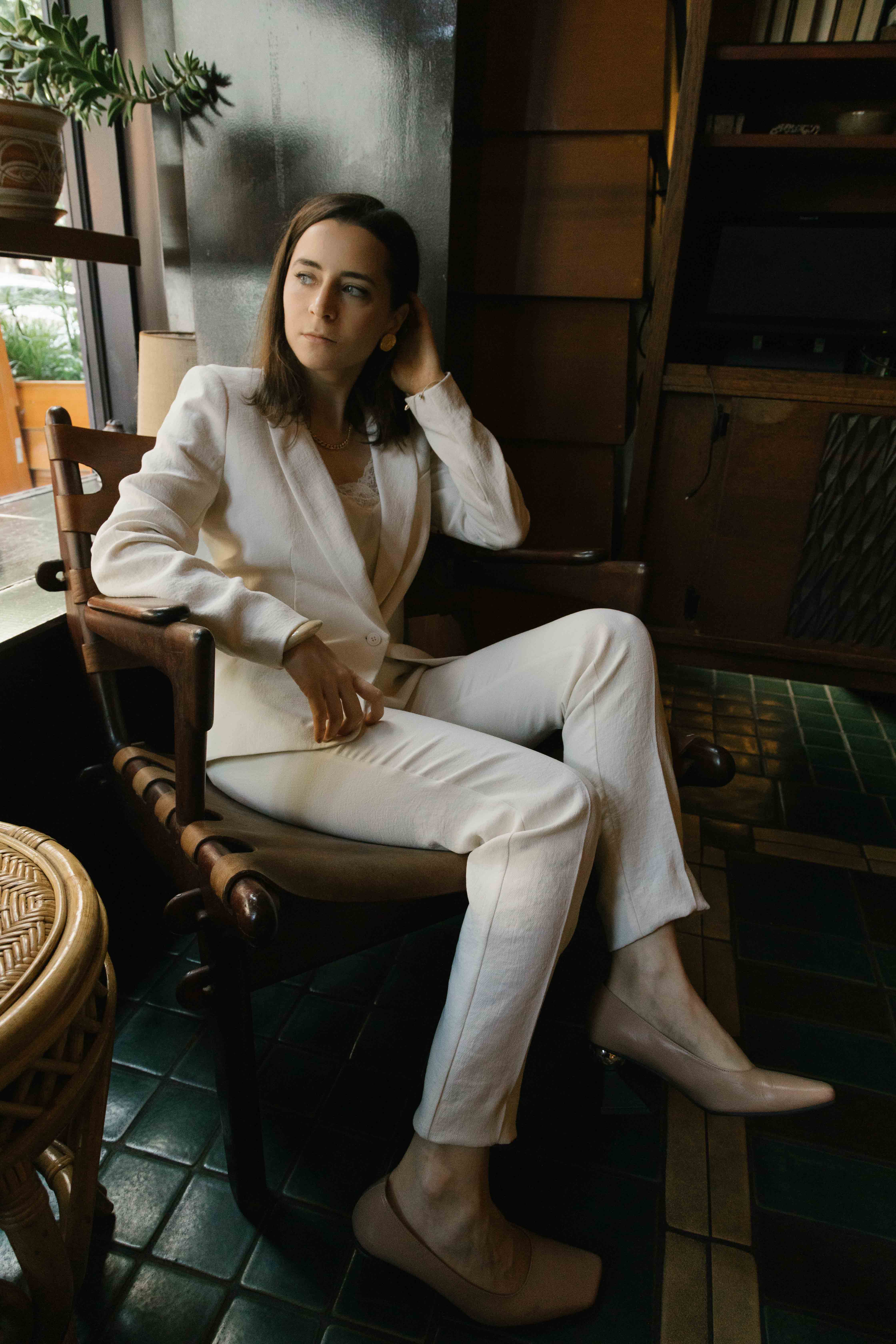 The white suit is definitely one of my favorite options for a summer party. You can make it super sexy by wearing nothing underneath. However, if you are less daring or more practical (you may need to remove your jacket at some point) you can style it with a bodysuit or a lace camisole. In addition, white suits are effortless chic pieces that you can wear at work (with a blouse or shirt) over the years. It is definitely a great investment! I love my white suit from Ba&Sh (Jacket Poni and pants Pody). It is definitely a piece I am wearing on repeat.

Outfit details: Bash Paris Jacket Poni and pants Pody / Bag: Danse Lente / Bracelet: Lizzie Fortunato.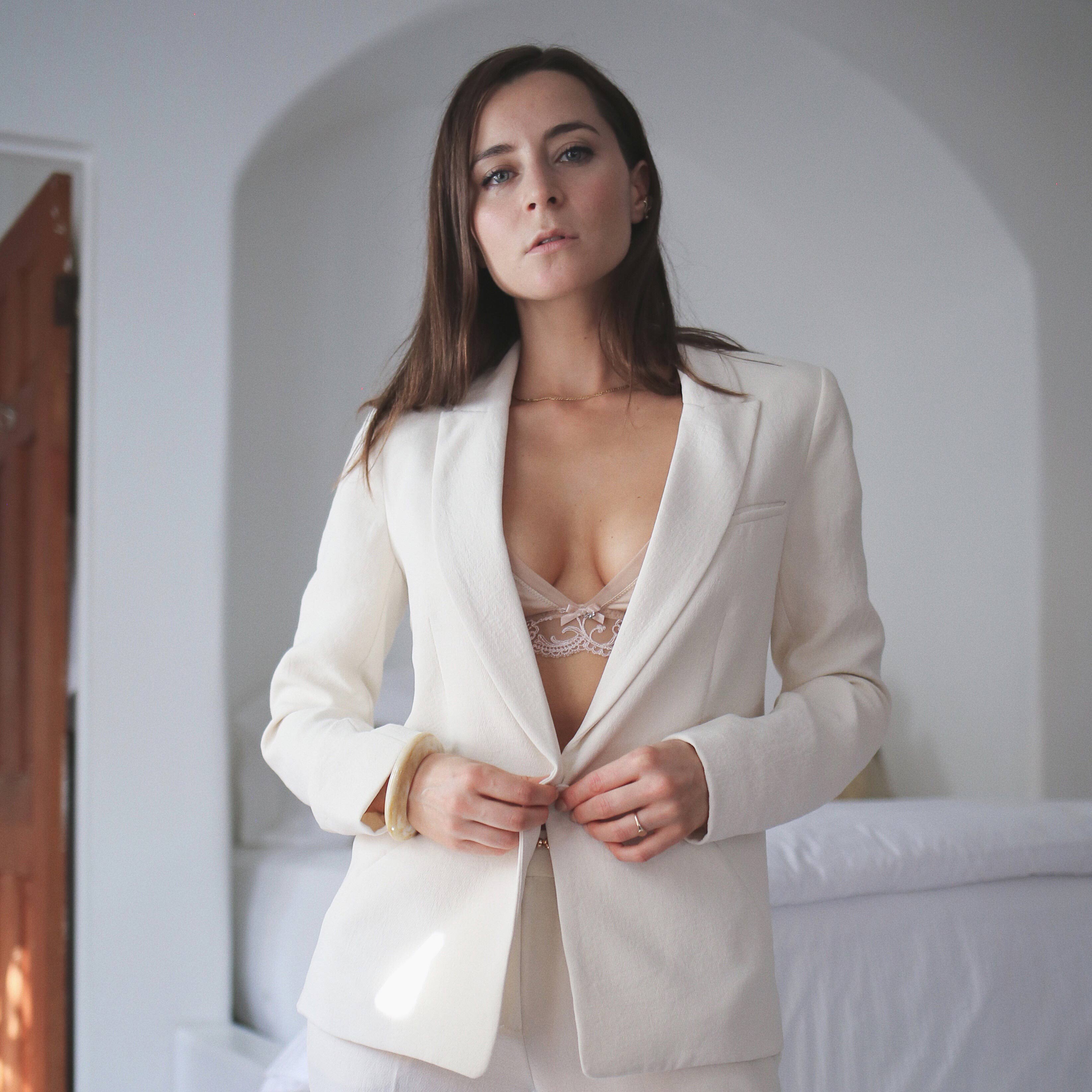 Outfit details: Bash Paris Jacket Poni and pants Pody /Bra: Lise Charmel/ Bracelet: Lizzie Fortunato.
2. The white jumpsuit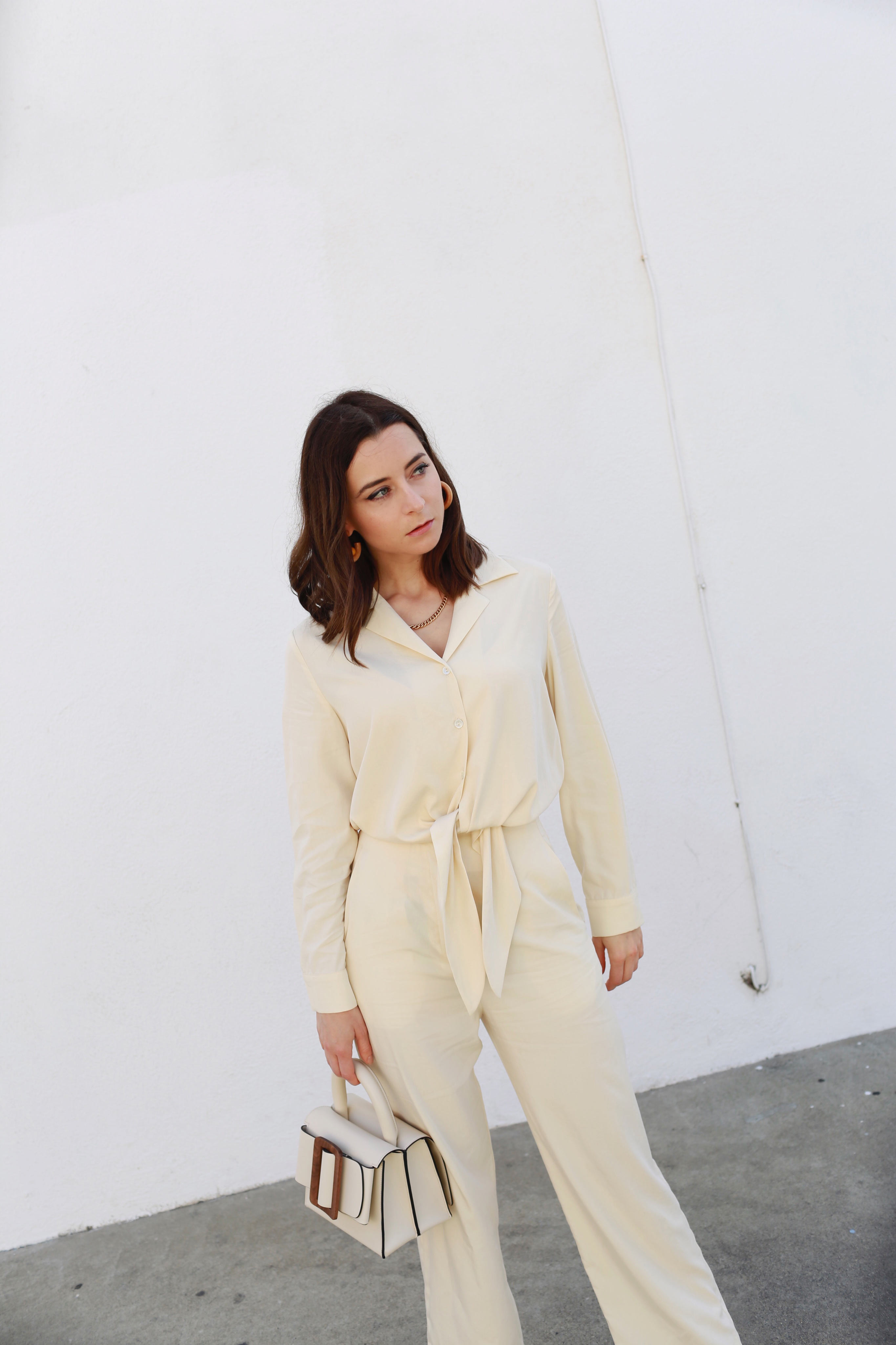 The jumpsuit is one of the trendiest pieces of this season. A great jumpsuit needs to be tailored and in a quality fabric. However, if the piece does not work out perfectly, try to add a chic fanny pack or a belt to adjust the fit. I absolutely love the vanilla jumpsuit of Nanushka. The tie-front is very flattering. Vanilla/cream can also be an acceptable option for a white party.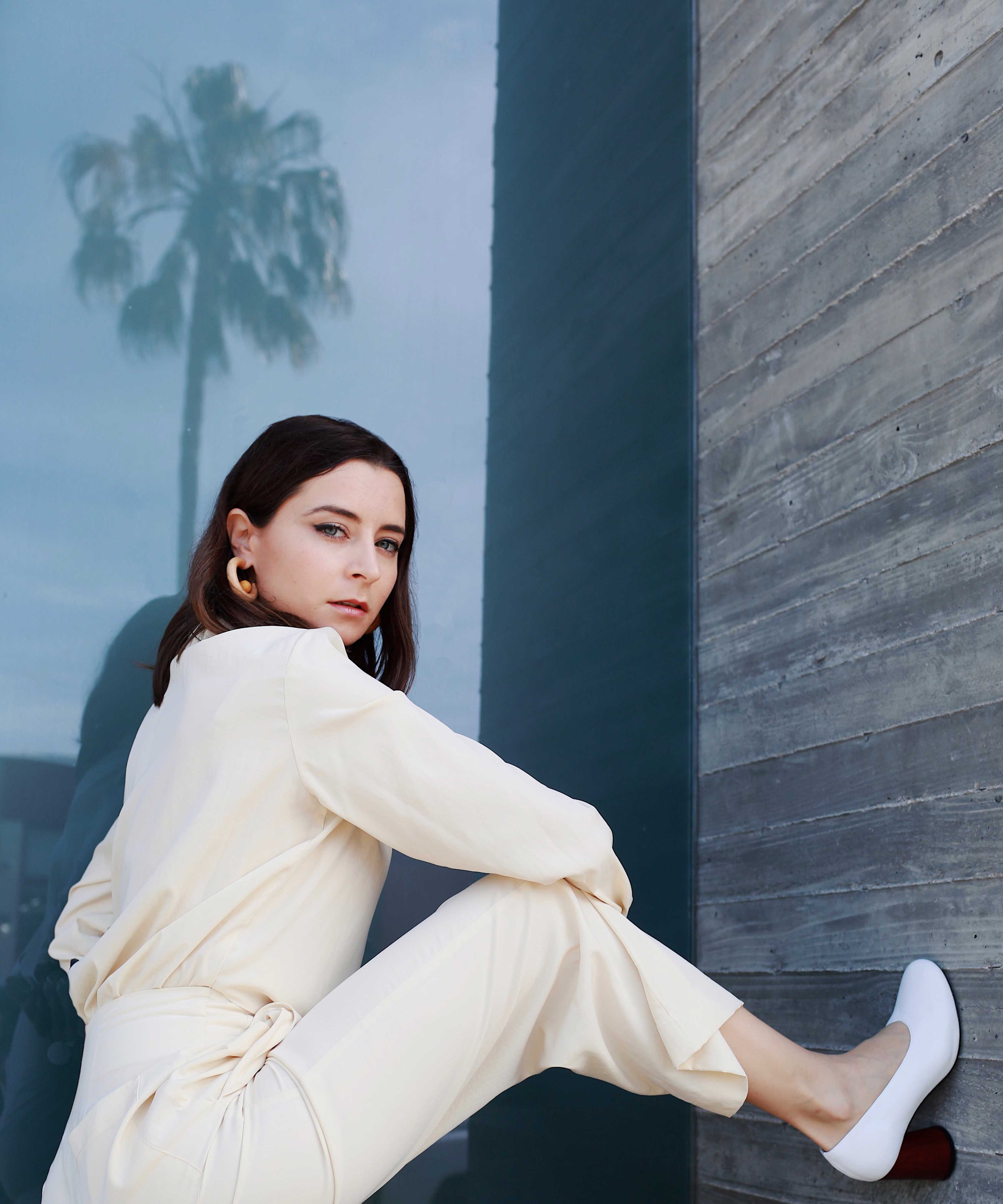 Outfit details: Nanushka Jumpsuit / Bag: Boyy Boutique / El Sol Earrings: Sophie Monet / Shoes: And Other Stories.
3. A structured white party outfit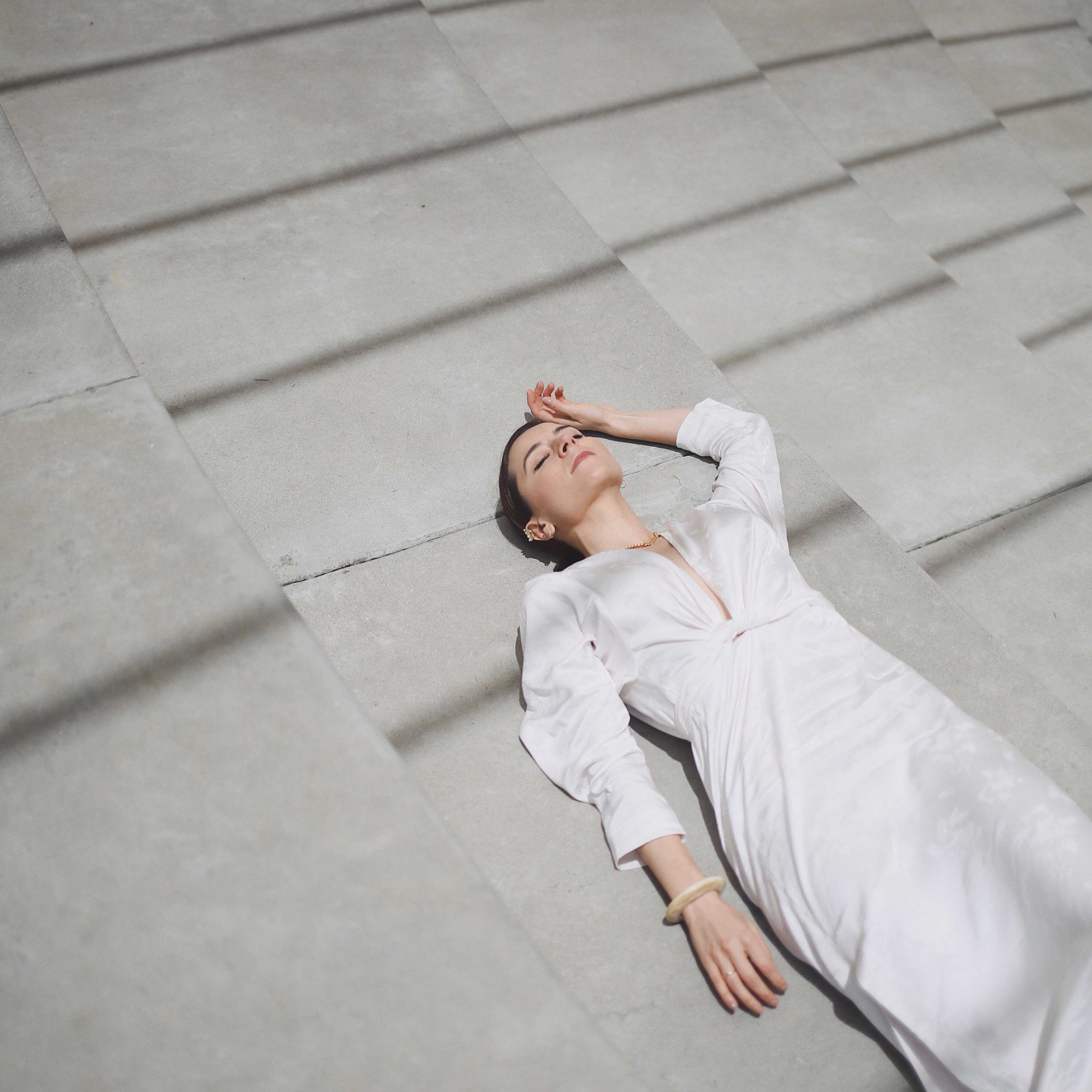 It is difficult to stand out at a white party as everyone is dressing in the same color. Regarding dresses: it is better to go for a structured dress or to go for a structured top with pants or a long skirt (with buttons or with a slit).  I also love a white cropped shirt with high waisted white pants, this look is amazing and it is inspired from Spring 2019 Chanel show. The white bohemian dress is also always a good option. At last but not at least, avoid shopping your dress last minute at Zara as you will have a high chance that someone else will wear it too.


Outfit details: Dress: And Other Stories / Atena Bag: Marie De La Roche / Shoes: Joie / Bracelet: Lizzie Fortunato.
4. Underwear
You will need to wear seamless underwear. No underwear is also an option (we are our own limit).

5. Bags and Shoes
Neutral colors are great to wear with your white outfit. A natural color palette, gold, wood, or resin accessories will give an effortless chic dimension to your look.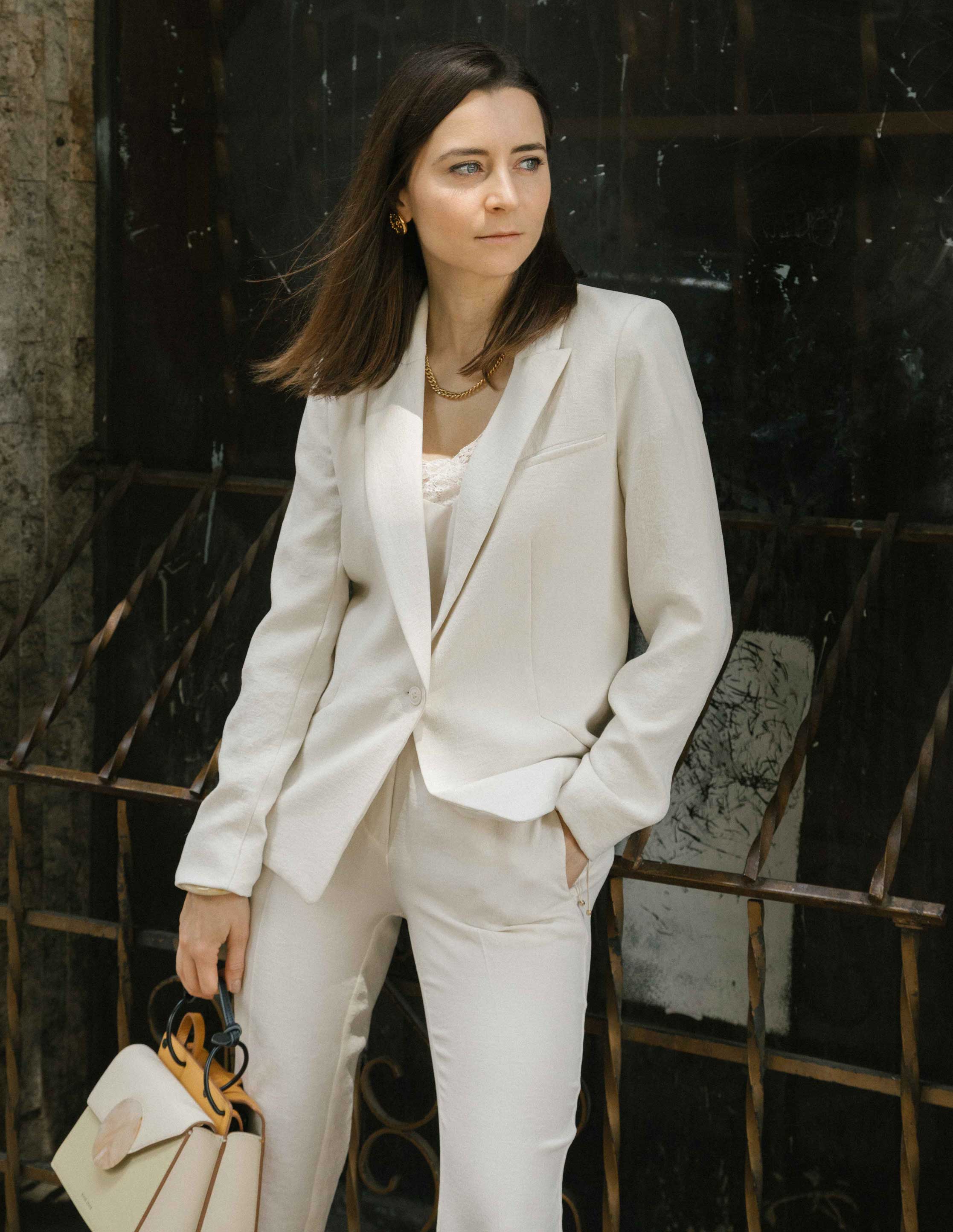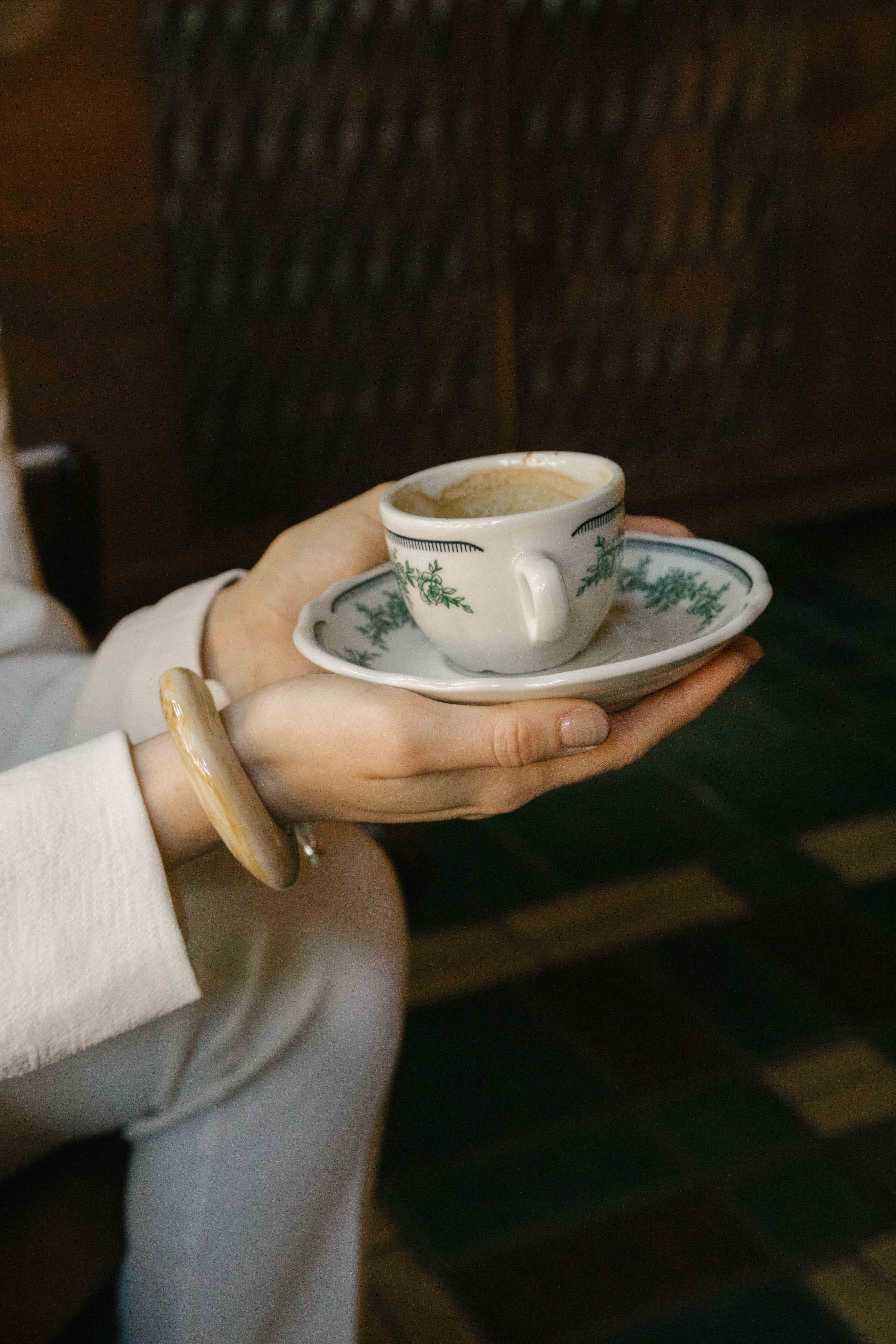 Photograph: Jason Renaud
Creative director, stylist and model: Julia Comil
Location: Downtown Los Angeles – Freehand hotel