Retrospectively, 2017 was a great year, however, I experiment some package theft issues. Therefore, to start the year on a good note: I decided to prevent my packages from being stolen!
I have partnered with Package Guard which agrees to sponsor this blog post. Read the disclosure at the end of this post.
The frustration of having a package stolen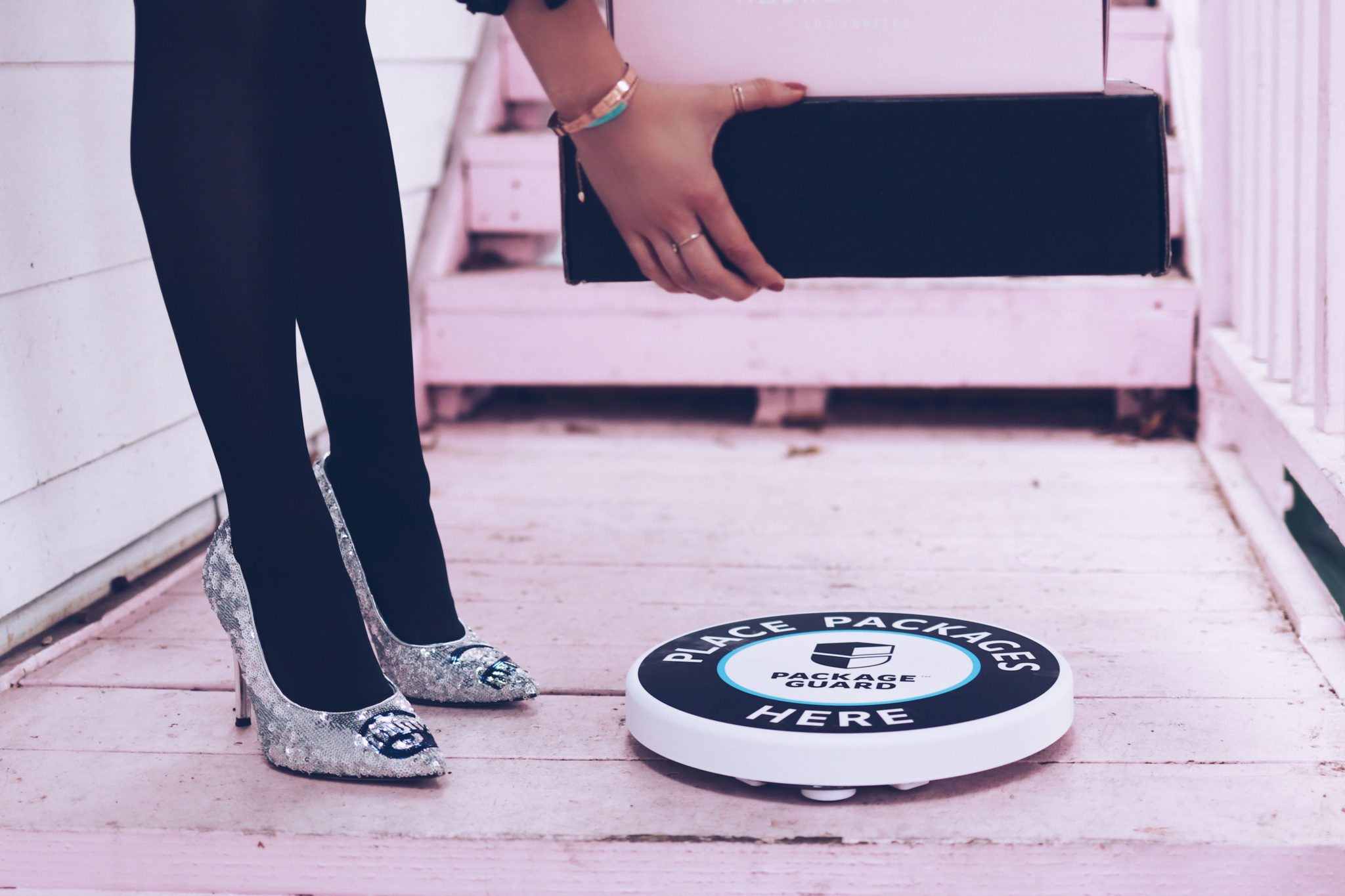 As a blogger and online shopper, I receive packages on a weekly basis. Most of the time,  I don't require the signature service as I am not always at home and I love to spare a round trip to the post office every other day!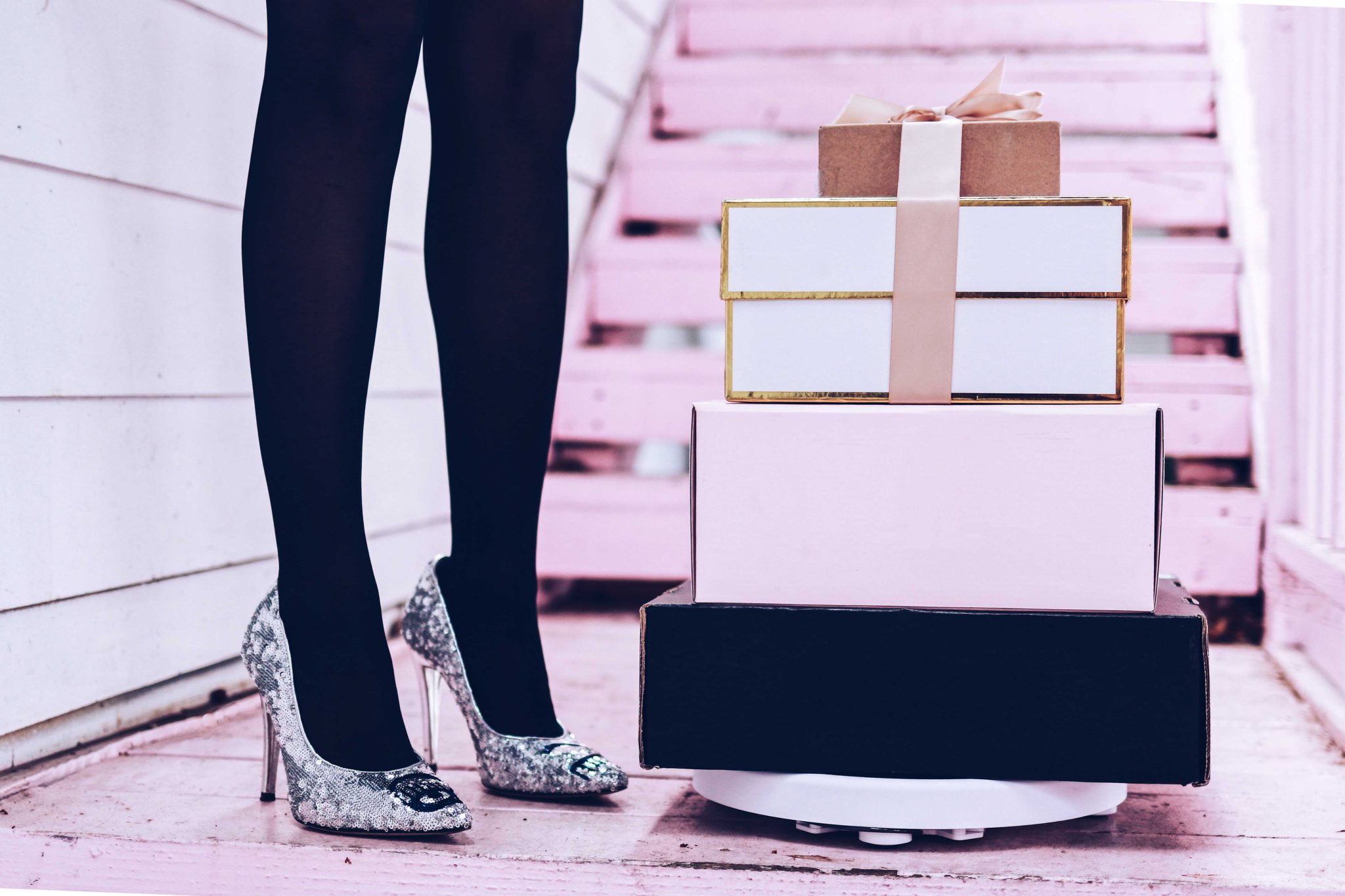 Unfortunately, last year, two of my packages were stolen from my front door. It was really frustrating to deal with USPS delivery complaints, customer service, courier, etc. Moreover,  one of my packages was an express online order for an event. Although the company was super nice to send me a new dress, I did not receive it in time for the party.
So I searched for alternative solutions to prevent packages from being stolen by "porch pirates" (such a fun term to designate a package thief right?!).
Package guard: How to prevent your packages from being stolen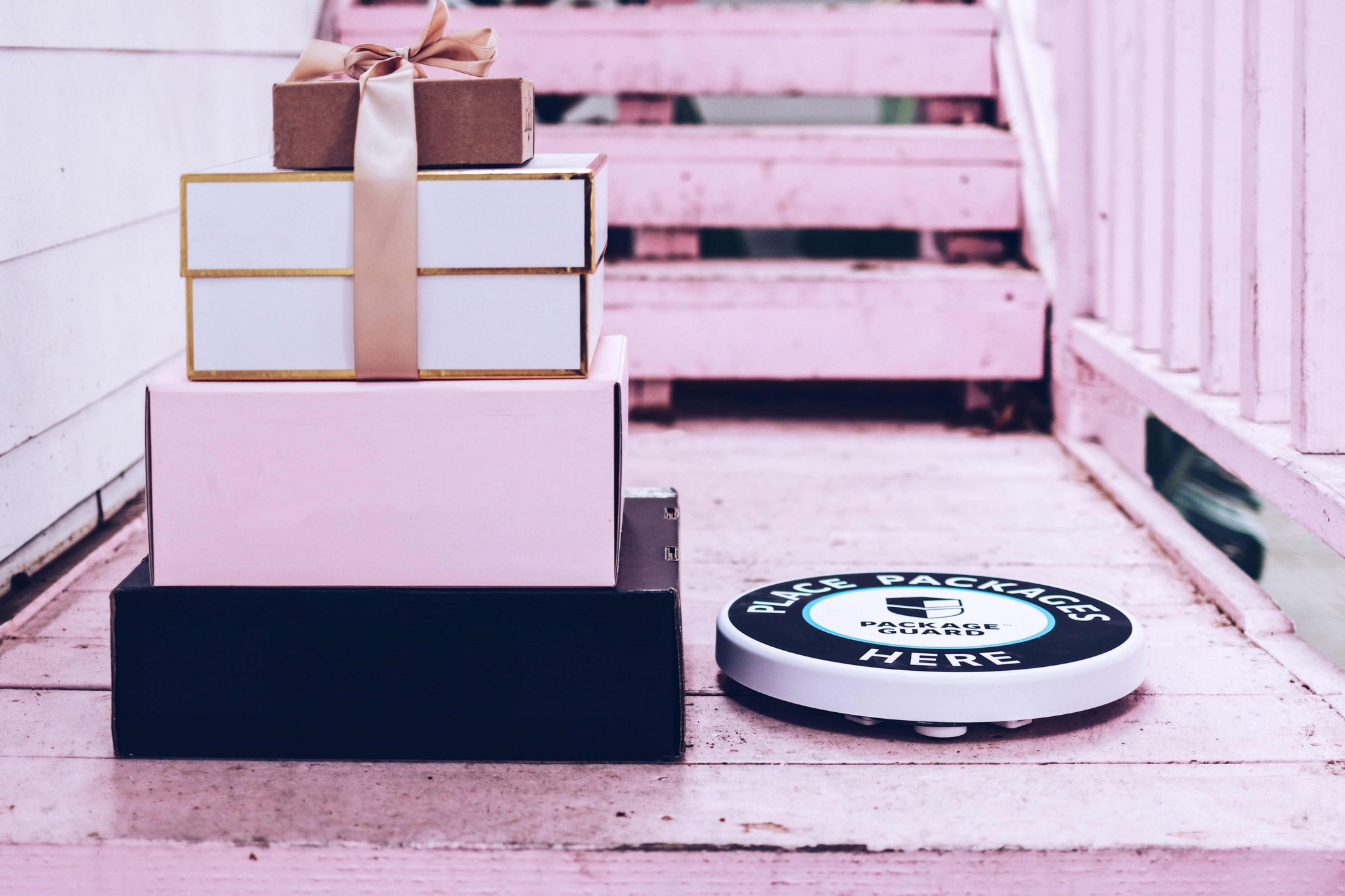 I made different queries on how to avoid getting packages stolen. I discover Package Guard (read this article about package theft prevention). Maybe you have seen Package Guard at the USA Today Show and at NBC Nightly News.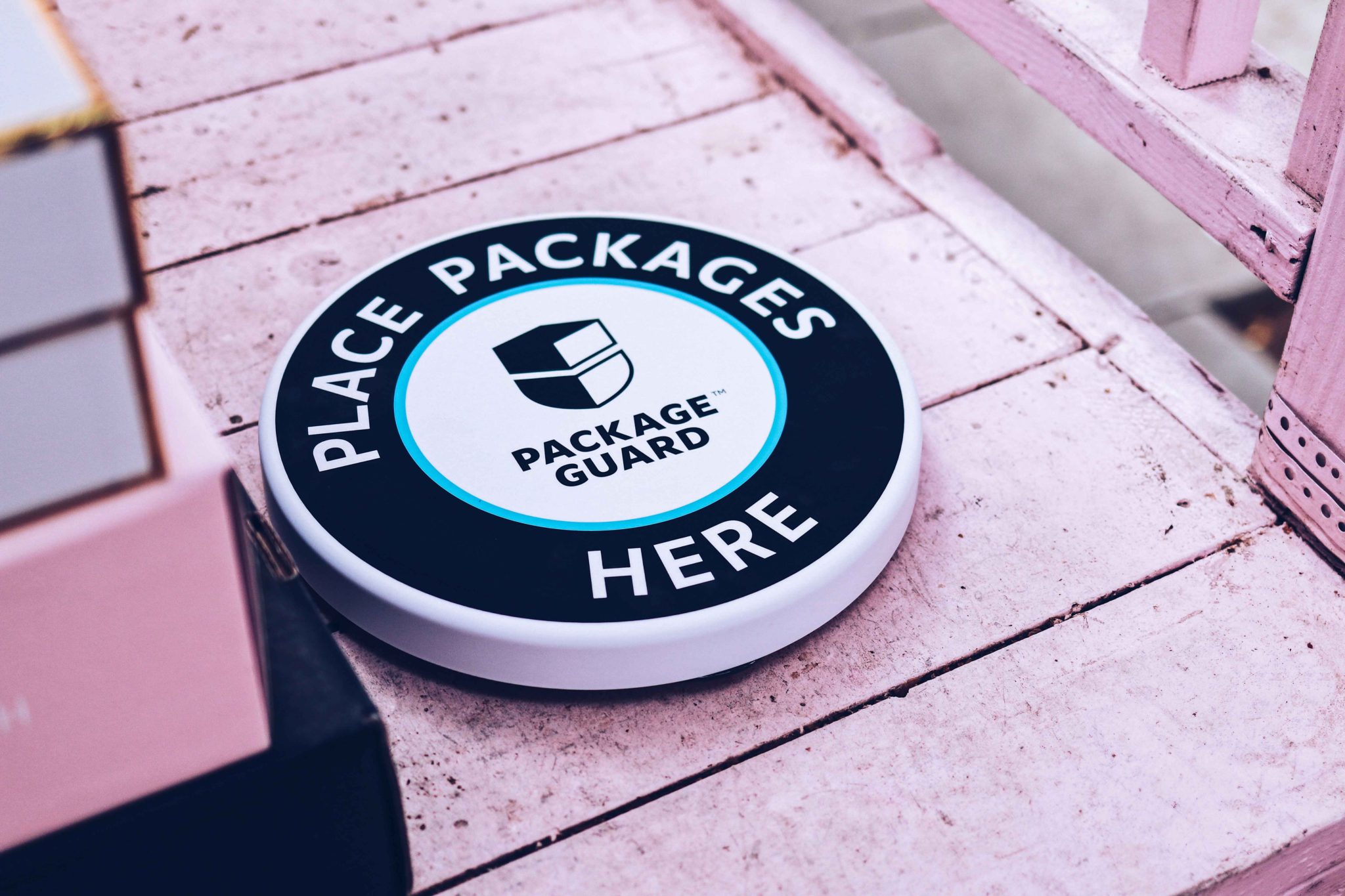 Package Guard is a Wi-Fi-enabled device, the same size of a frisbee. It requires the package to put on them on the porch. Then you need to download Package Guard mobile app. The device is connecting to your phone with Wi-Fi and it alerts you whenever a delivery arrives at your door or if anything happens to your package. Then, you can ask your friends and neighbors to download the app as well. They will able to pick up your package or they will be alerted if anything happens.
If anyone unauthorized tries to take the package away, it triggers a loud alarm which is similar to the mechanism in a smart security camera. Then, you or your friends connected to the app can disarm the package guard at any time.
Package guard Review
I have been using for 10 days now. It requires a little bit of time to set up the device and mobile app. I will recommend to try it and made some tests. Indeed, the alarm is noisy so you want to be sure it is set up properly. For me, it works well and my delivery guys are now accustomed to seeing it.
So while it's still possible to have a package stolen, with Package Guard you'll be alerted right away, and since package theft is a crime of opportunity, it's enough of a deterrent to eliminate that opportunity.
Disclosure:
As a full disclosure, Package Guard sponsored this post.  I was paid for this post and received a free package guard as compensation. I truly believe Package Guard is a good alternative and affordable solutions to prevent your packages from being stolen, hence the blog post. As always, opinions are my own.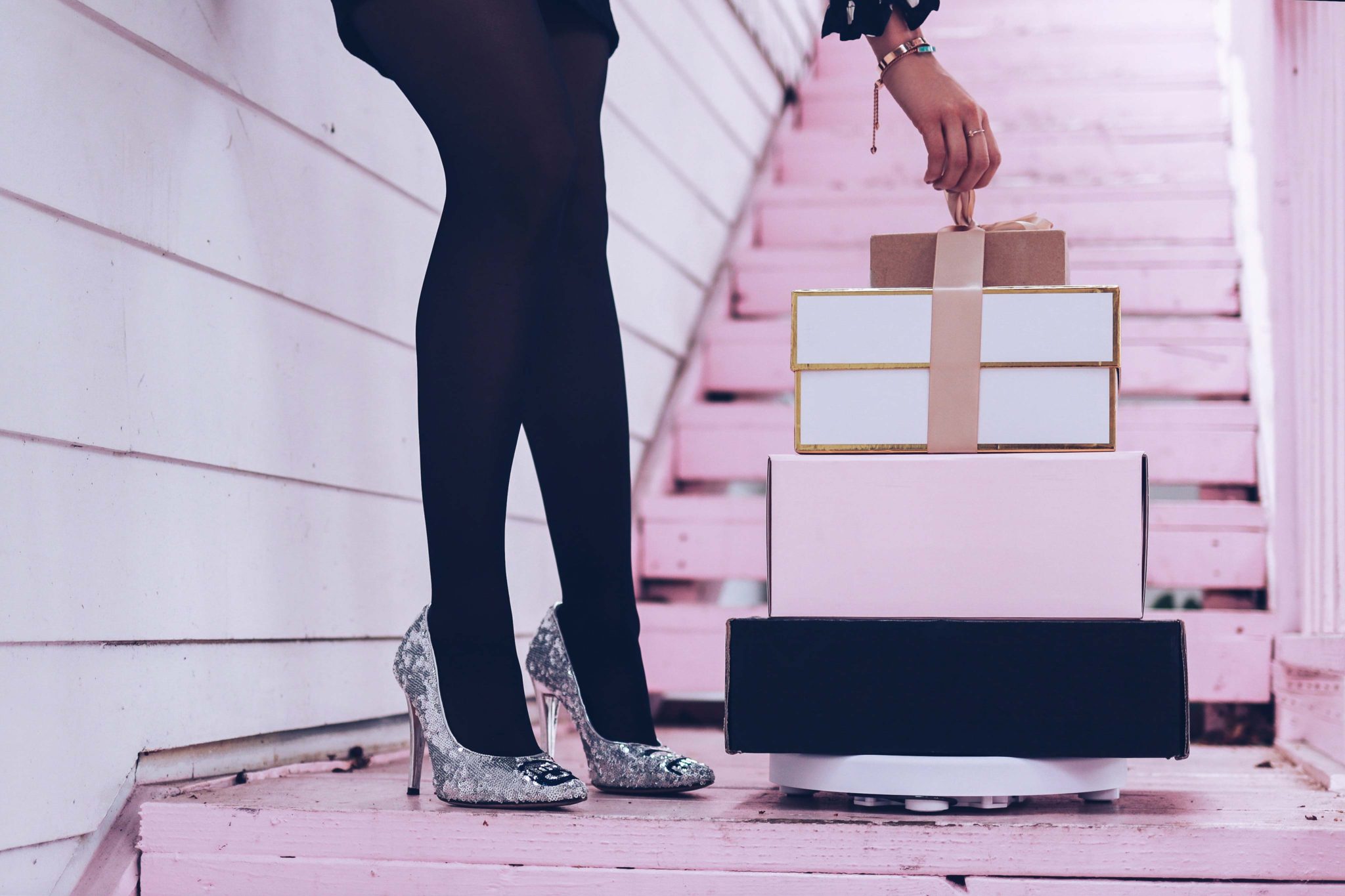 Location: Santa Monica / Shoes: Chiara Ferragni Collection (similar here, here and here) / Bracelet: Monica Vinader / Tights: HM