Art and Lifestyle: The LACMA is definitely an inspiring and must-seen place.
In this post, you will discover the LACMA museum; be inspired by two looks channeling the latest LACMA exhibitions, some DIY tips to upgrade your denim jacket, find the perfect shoes for an art walk: The Oxford Platform!
---
The LACMA: a LA treasure
---
In Los Angeles, I love to visit the Los Angeles County Museum of Modern Art ("LACMA"). They always have amazing exhibitions.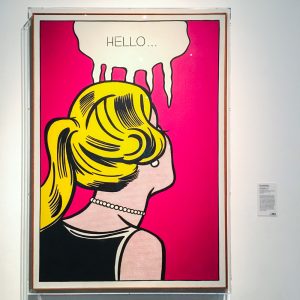 Over the years, I have attended the Stanley Kubrick, Frank Gehry retrospectives, and the current Picasso and Rivera exhibition. Always interesting and modern, those exhibitions bring inspiration.
But the LACMA is not only a place to see art works, it is also the perfect place to wander: around the museum you can admire different sculptures, eating at the Ray's & Stark Bar, drinking a cofee, shopping at the museum store (their books and home decors are amazing). And also it is the perfect place to feature your latest looks! The structure and art installations are the perfect backdrop for a fashion photoshoot.
Last year, I featured one of my look in front of the famous Urban Light sculpture.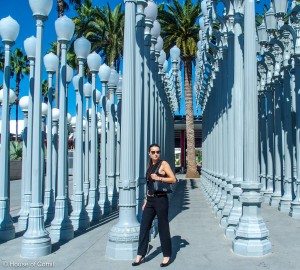 LACMA is a place to be vibrant and fun, don't worry, you can express your fashion sensitivity there! The staff is always nice and supportive ("I love your outfit" is one of their favorite sentences!).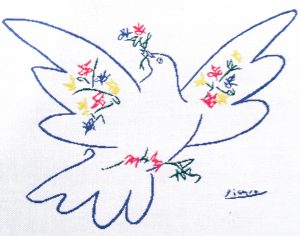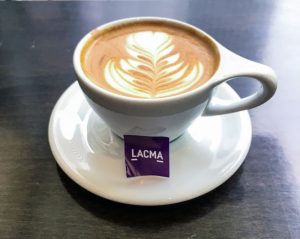 I went to the LACMA with Marine, a French influencer and entrepreneur and we had such a blast discovering those expositions and shooting during a rainy afternoon! Check her Insta she is so inspiring!
---
Look 1 – Picasso and Riviera: Larger than life personalities
---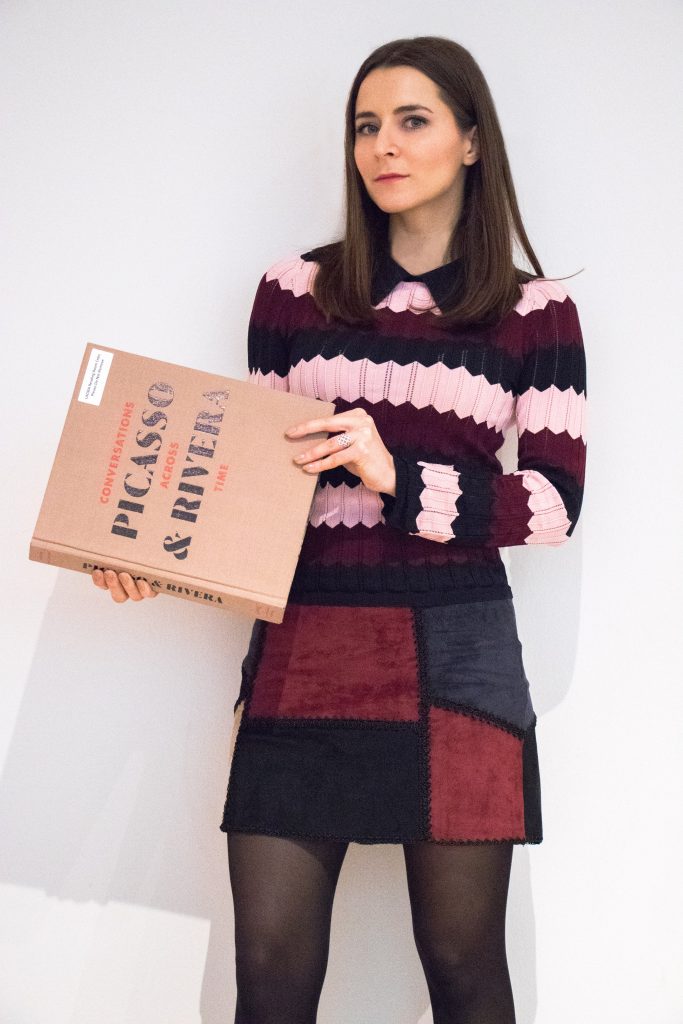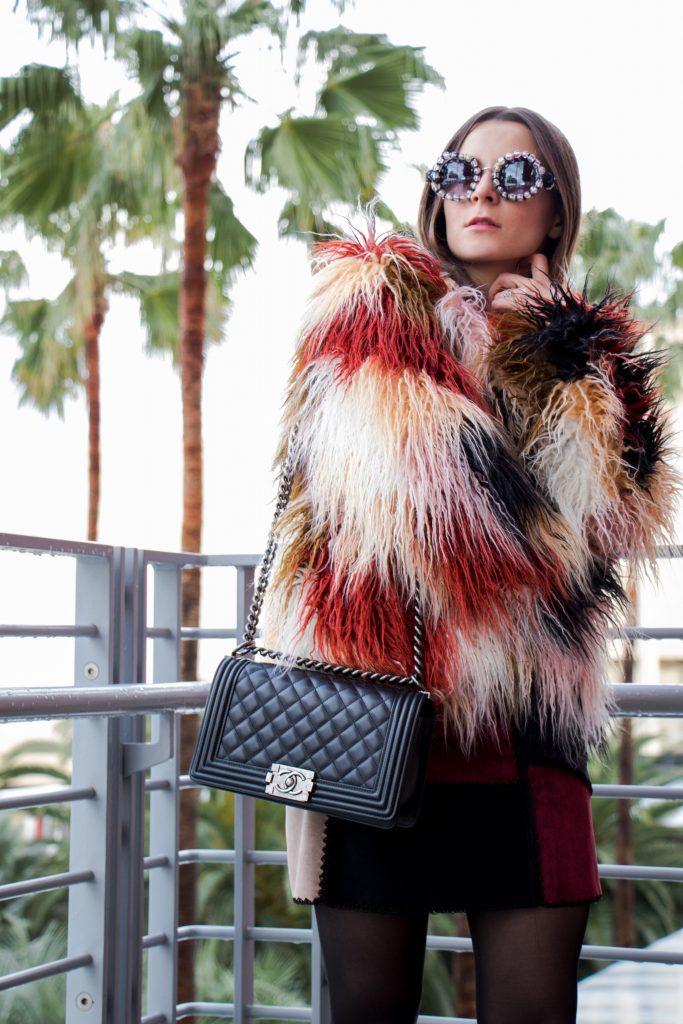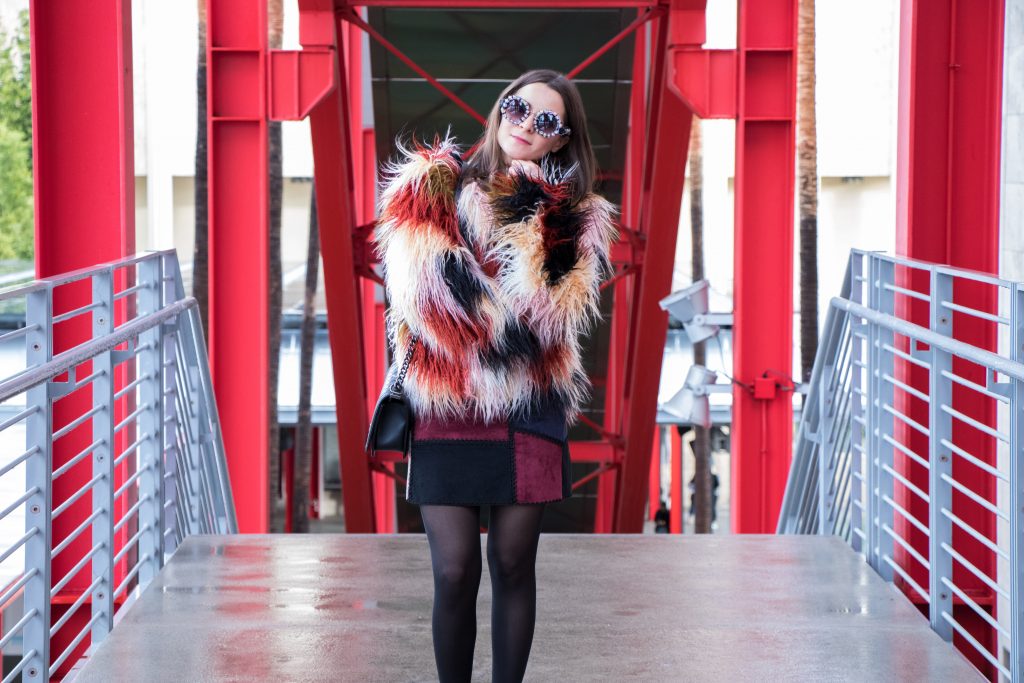 Items: Coat and skirt: Romeo and Juliet Couture / Jumper: Sandro / Leggings: H&M / Bag: Chanel / Sunnies: from Marine
Shop similar below

---
Look 2: LA Exuberance
---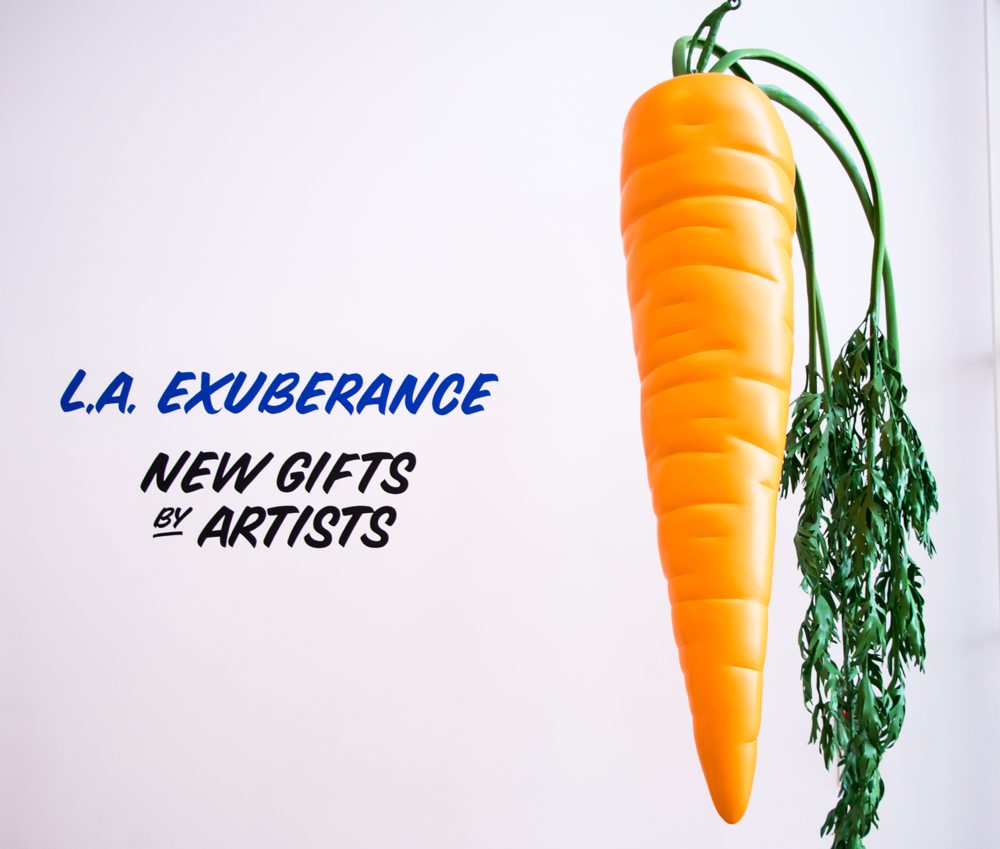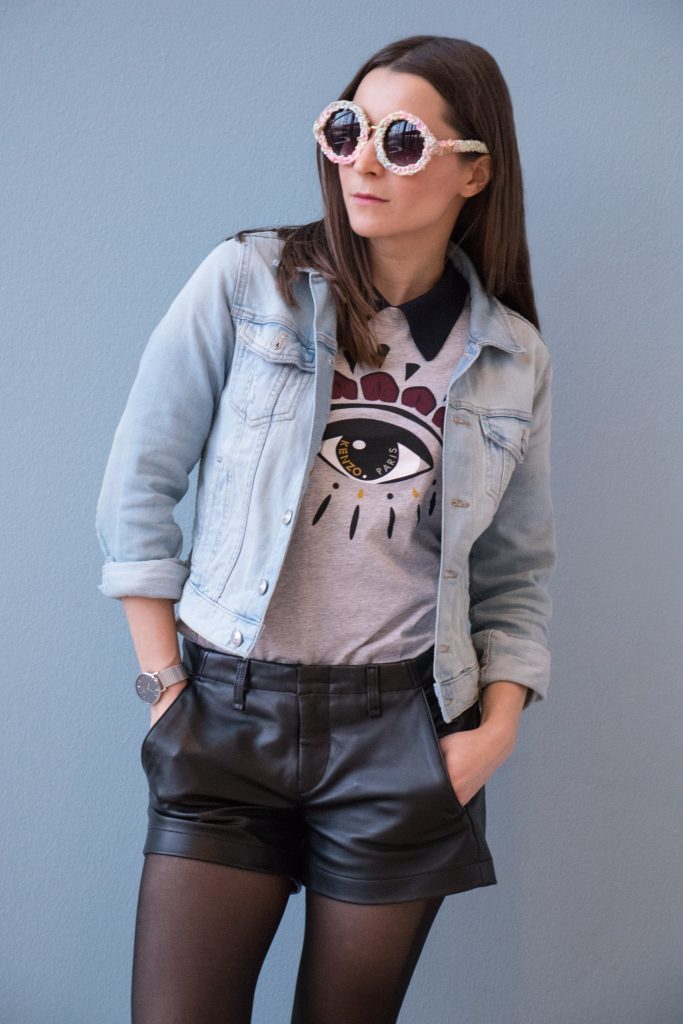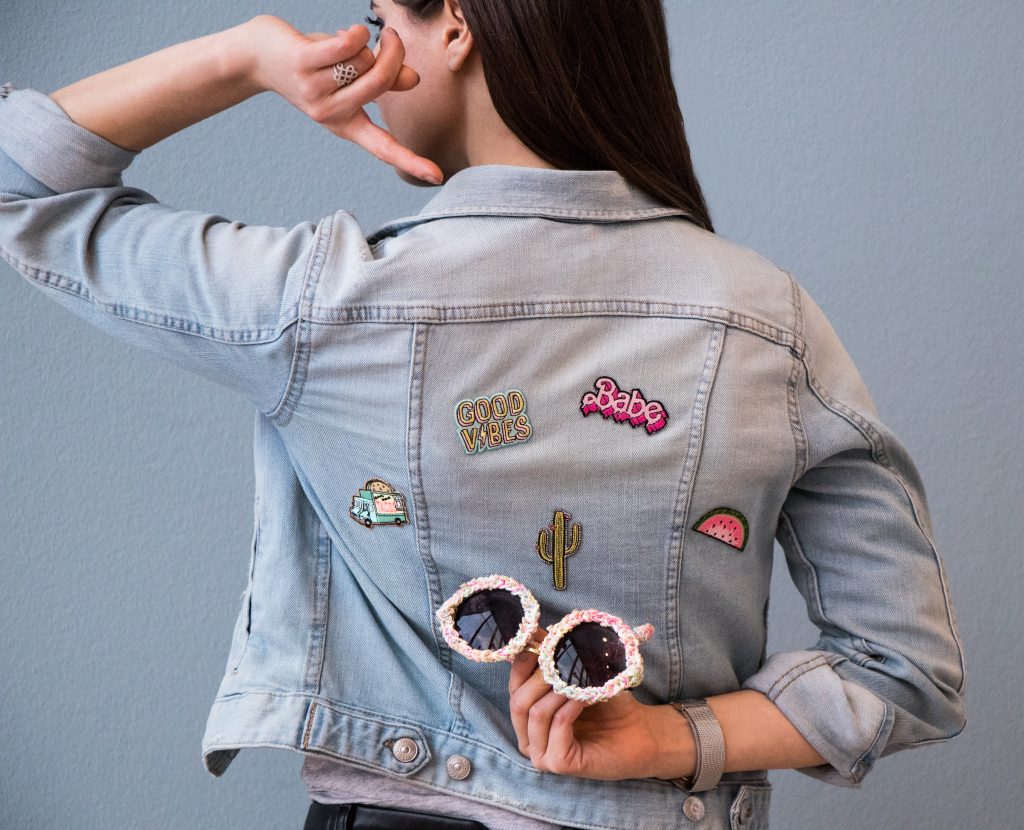 ---
Be inspired and create your own LA story
---
Fun fact about this jacket: I customized it myself with some fun iron patches found at Etsy. They are very easy to apply and to iron. Those patches embody a part of my LA exuberant life 😉 (less exuberant than a tattoo right?)!
Shop the patches here: Good Vibes / Tacos / Cactus / Watermelon / Babe
Items: Tee-shirt: Kenzo / Jacket: H&M / Collar: Sandro Jumper / Patches: Wildfordflower + Co / Leather Shorts: Rag & Bone / Nag: Chanel / Shoes: Windsor Store / Sunglasses: From Marine / Leggings: H&M / Watch: Welly Merck
Shop similar below

---
Those shoes are made for LACMA
---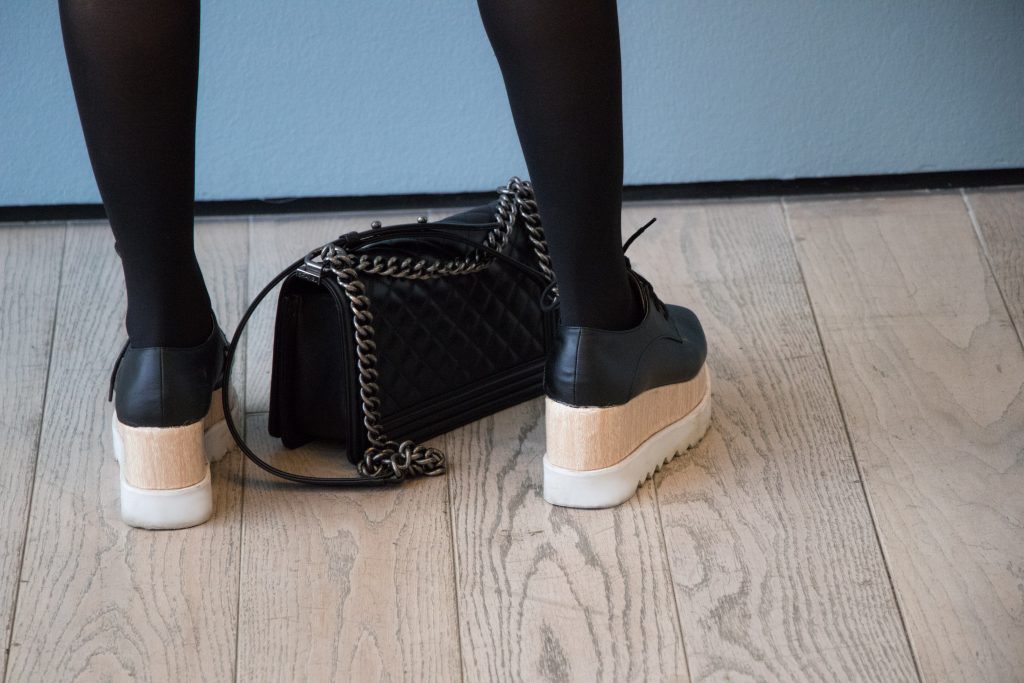 I have a huge crush on the Stella McCartney platform oxford design! Those shoes are perfect for an art walk! Unfortunately this model costs more than $700, so I look for similar designs.
I found different shops that have similar designs.
I bought these shoes at Windsor Store. Although the quality is really inferior compared to the real Stella Mc Cartney, they are comfortable and I receive a lot of compliments while wearing them!
I have also a similar pair in nude from Steve Madden. They are tougher than the ones from Windsor Store. However, they have less the Oxford look.
See below a selection of steal versions of the Stella Mc Cartney Oxford shoes.
Shop similar dupe of oxford platform shoes inspired by Stella McCartney design

---
Pictures: Marine Miquel / Location: LACMA, Los Angeles
---
Pin
---