For the third season (we don't change a great partner right?), I am collaborating with M.Gemi on styling their winter shoes for Instagram. For the occasion, M. Gemi provided me with a discount code for my followers. You can use the code: JULIAC40 for $40 on Mgemi.com.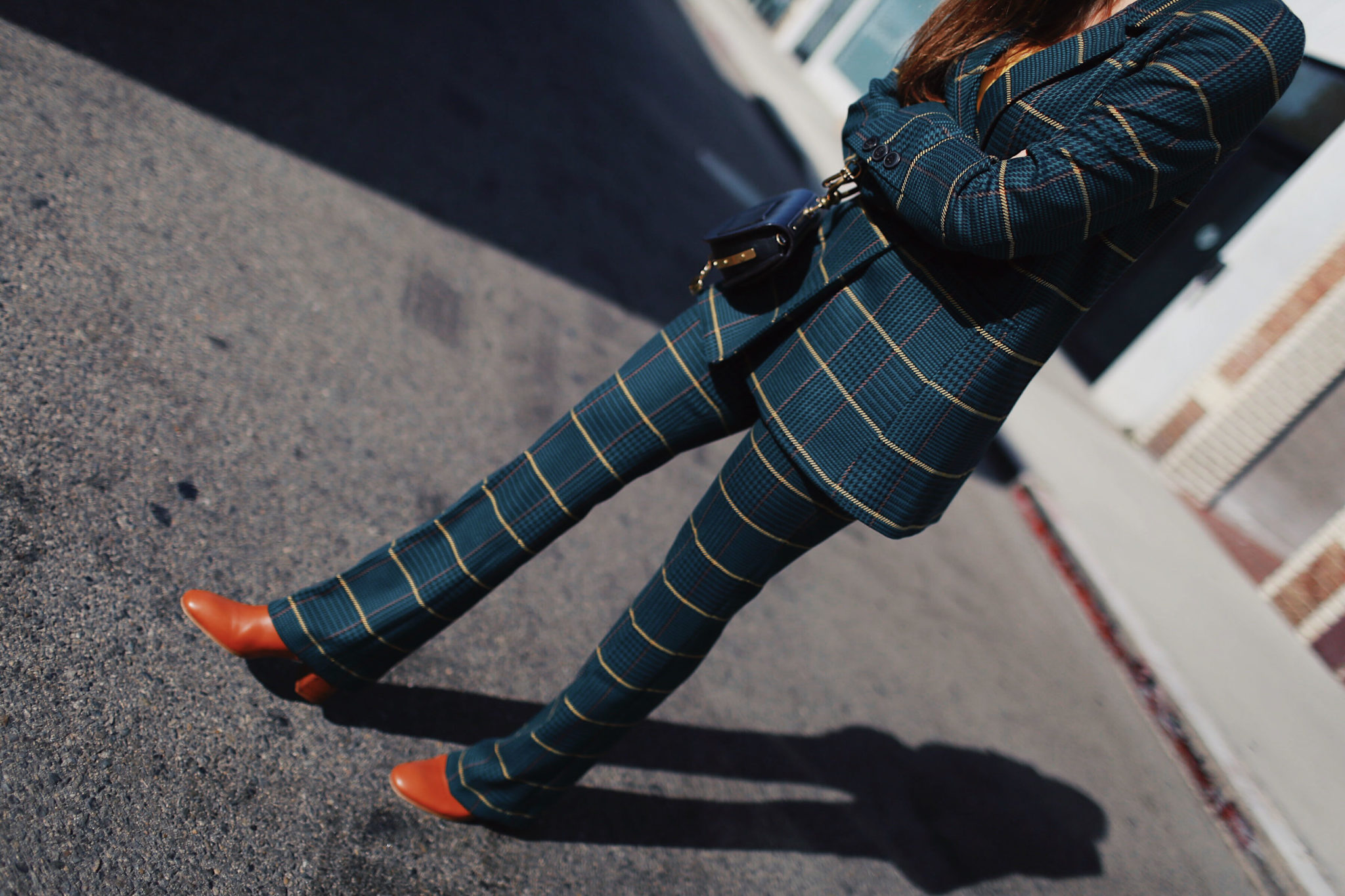 Fashion Disrupt:  M.Gemi: Luxury at an affordable price
M.Gemi is one of my favorite shoe brands as this label is providing style, quality, comfort, and luxury at an affordable price. For me, this brand is equal to Prada in term of comfort and quality. They have also a lot of styles similar to Tod's (another amazing luxurious Italian brand). The main concept of M.Gemi is to produce everything in Italy with the greatest attention to details. However, they sell at a more reachable price than other Italian luxury brands. How they do it? It is very simple, they only have one flagship and sell all their products online. Therefore, with this system, MGemi is able to pass a significant share of the retailer margin to the consumer!
Fall 2018 Shoes – Winter 2019 Shoes: The Corsa Boots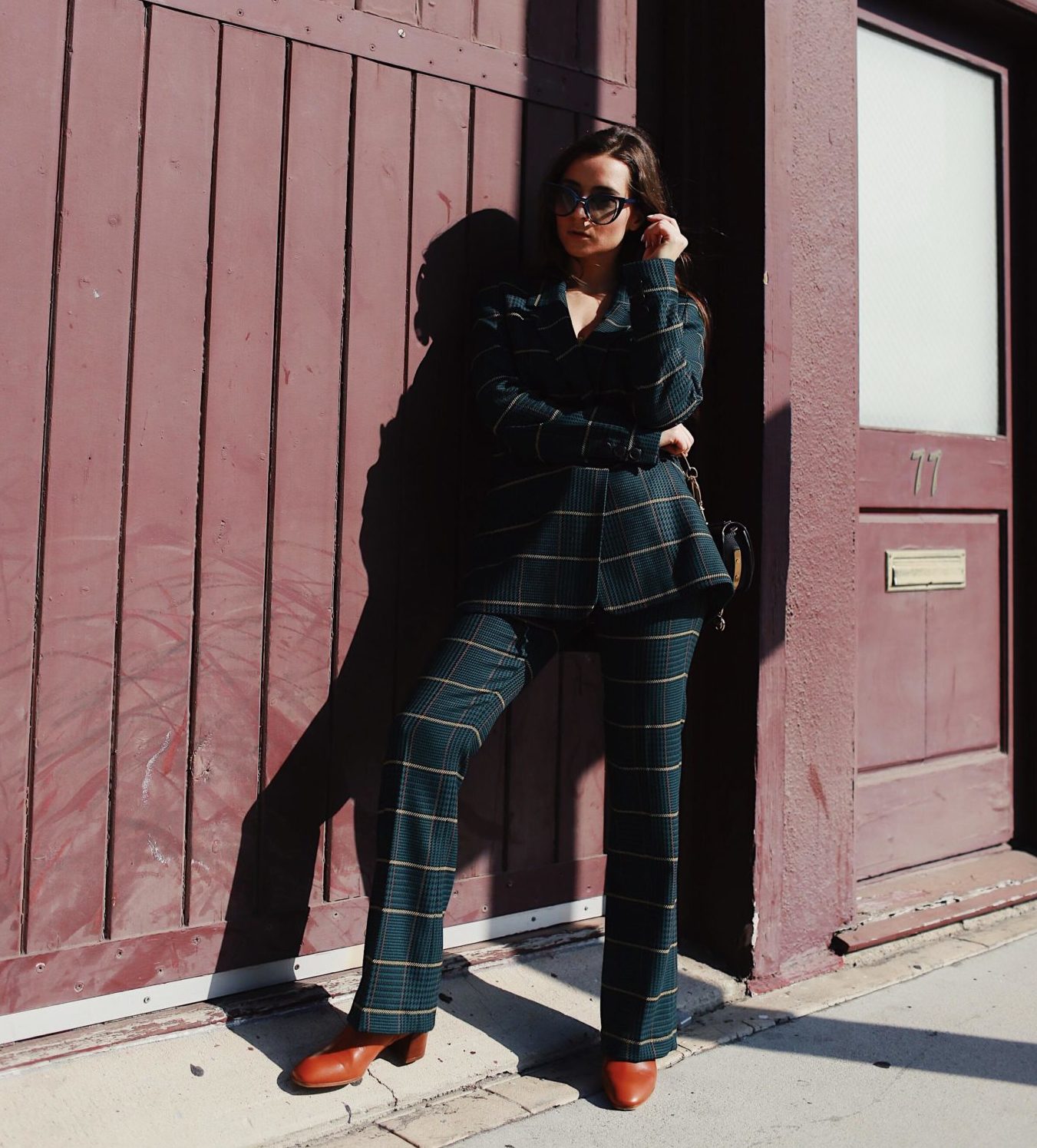 Boots: The Corsa / Suits: check out this blog post
This season, M. Gemi has created many irresistible versions of one of its best selling styles: The Corsa.
The Corsa boots are made for walking. Designed to make you feel powerful and grounded, the signature Corsa boots boast a flattering & versatile silhouette and are extremely comfortable with their block heels.
I love wearing them with denim pants, suits, long dresses or with tights and shorts.

Other must-have styles from M. Gemi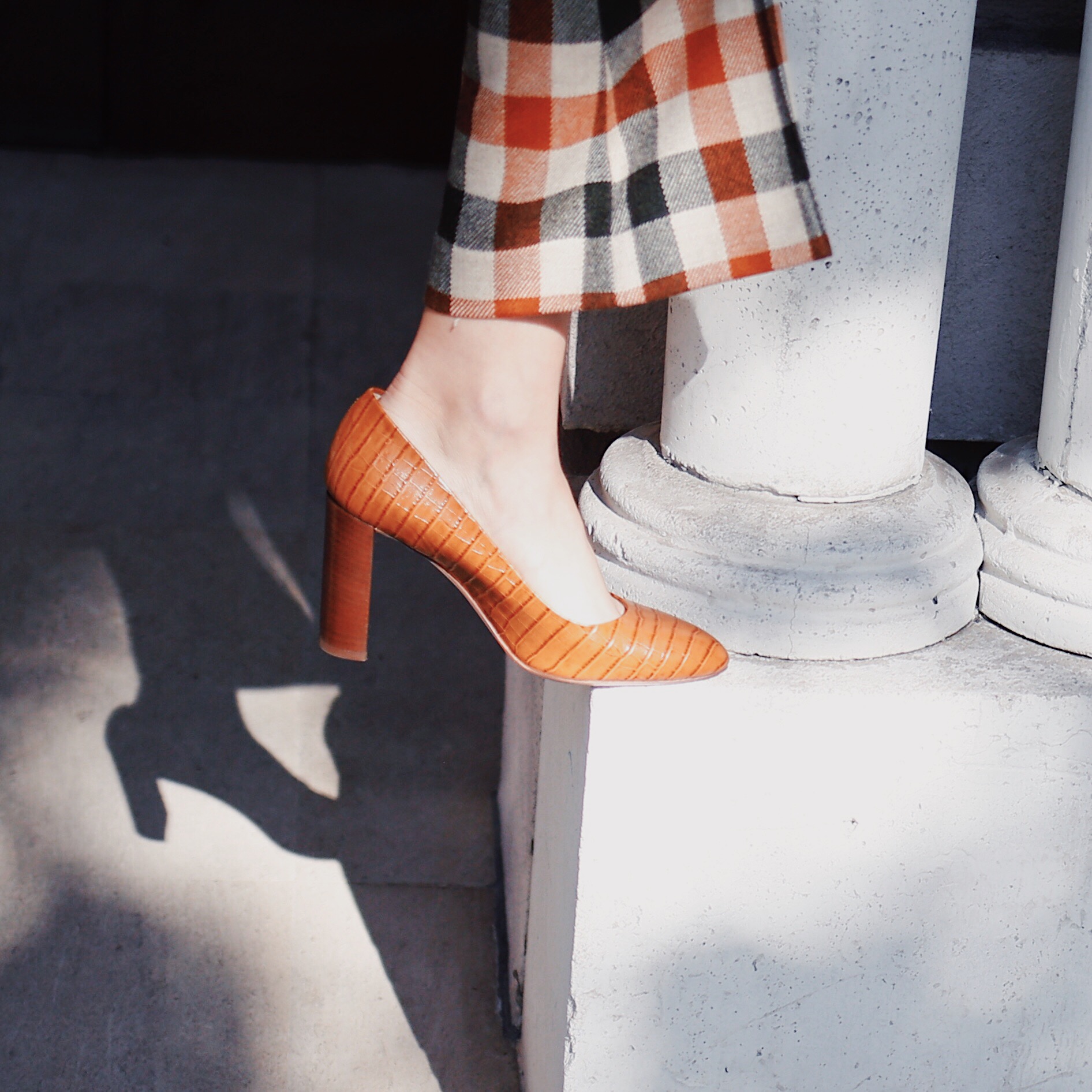 The classic Lustro: very stylish and comfortable high heels 


The classic Esatto: oh so stylish and walkable 90mm high heels in black leather
M.Gemi Coupon Code
This season, you can use my link and my M.Gemi Coupon code JULIAC40 to get $40 off on any shoes.
Winter 2018  M. Gemi review
My favorite trend last year was the Lettura. Unfortunately, this style is now sold out but I still enjoy wearing them.
These mocassins with small heels, gamine fringes and stylish buckle went well with everything: from a long skirt to a denim, with socks or tights. They were very comfortable and the quality is amazing. I have more than 5 pairs of M. Gemi. These timeless shoes are always on trend and I love the fact they are made to last and to be versatile. You can not go wrong with M.Gemi.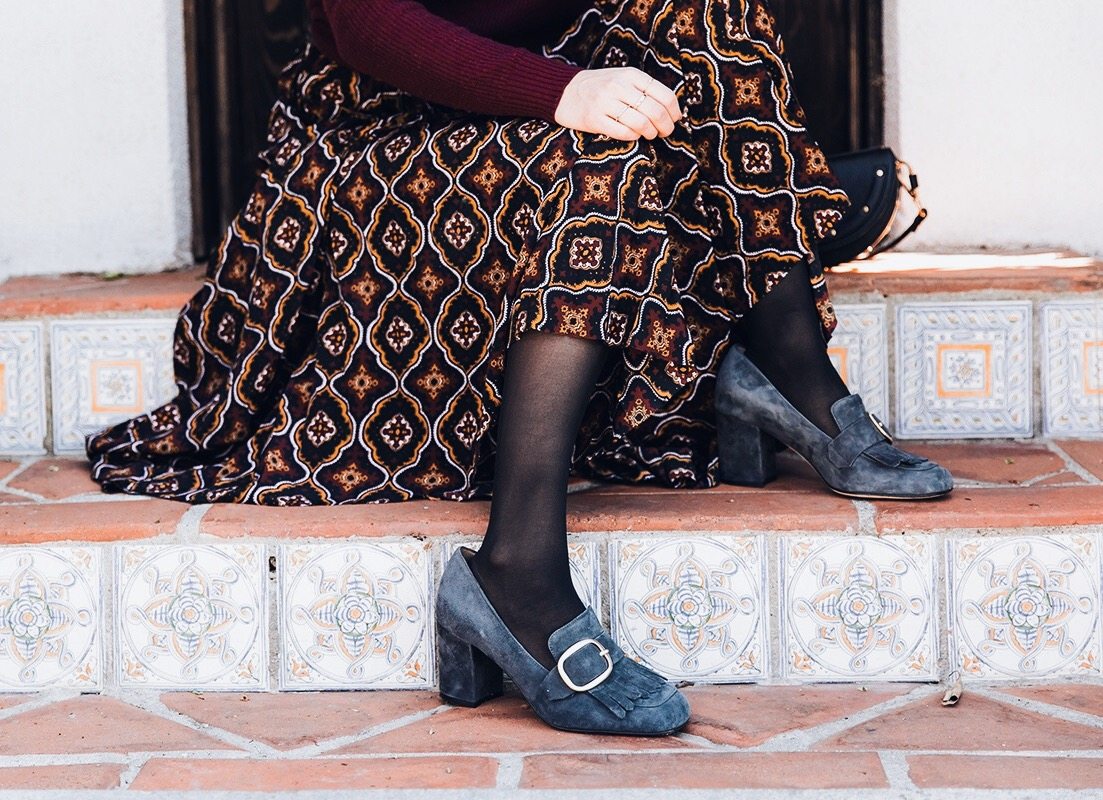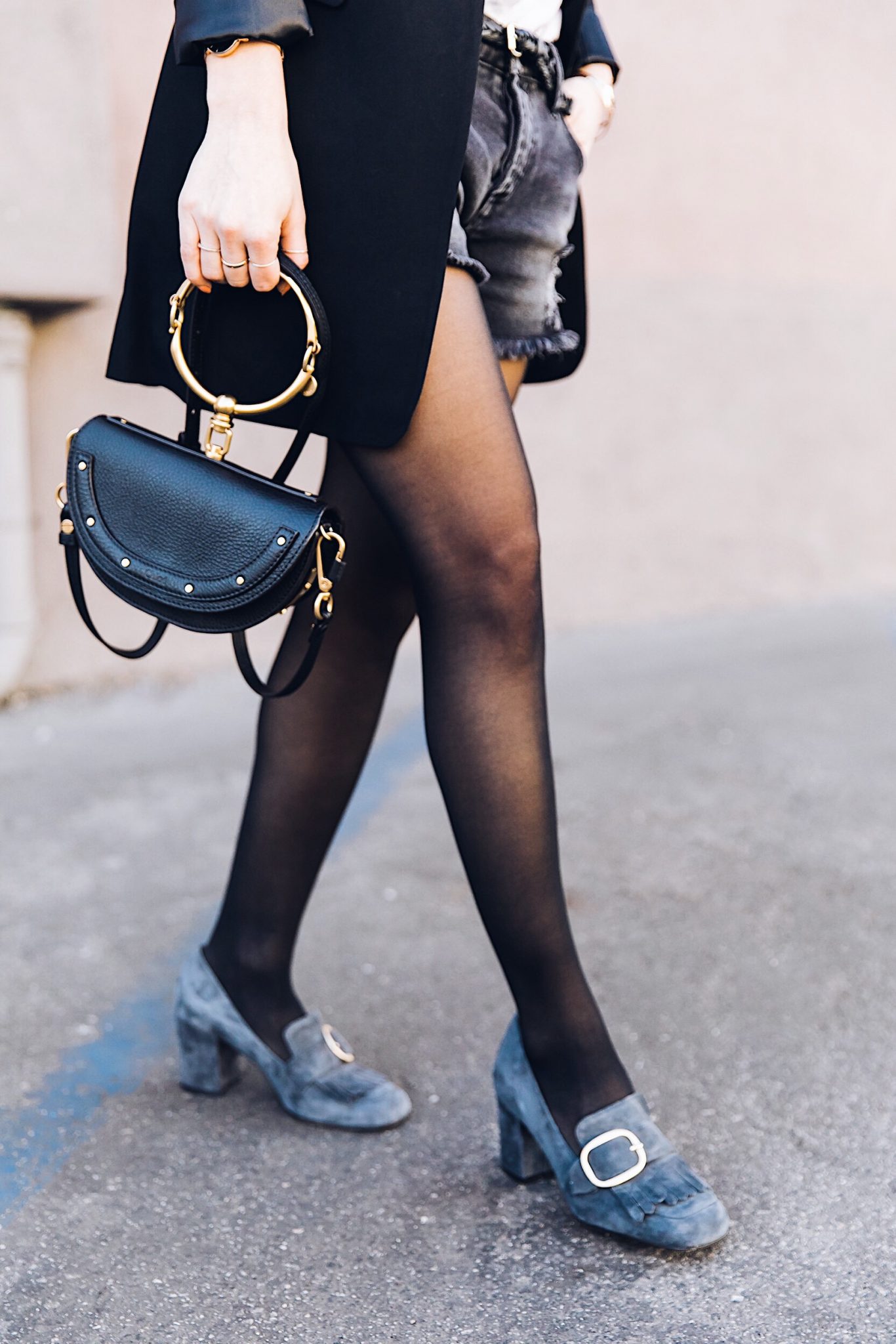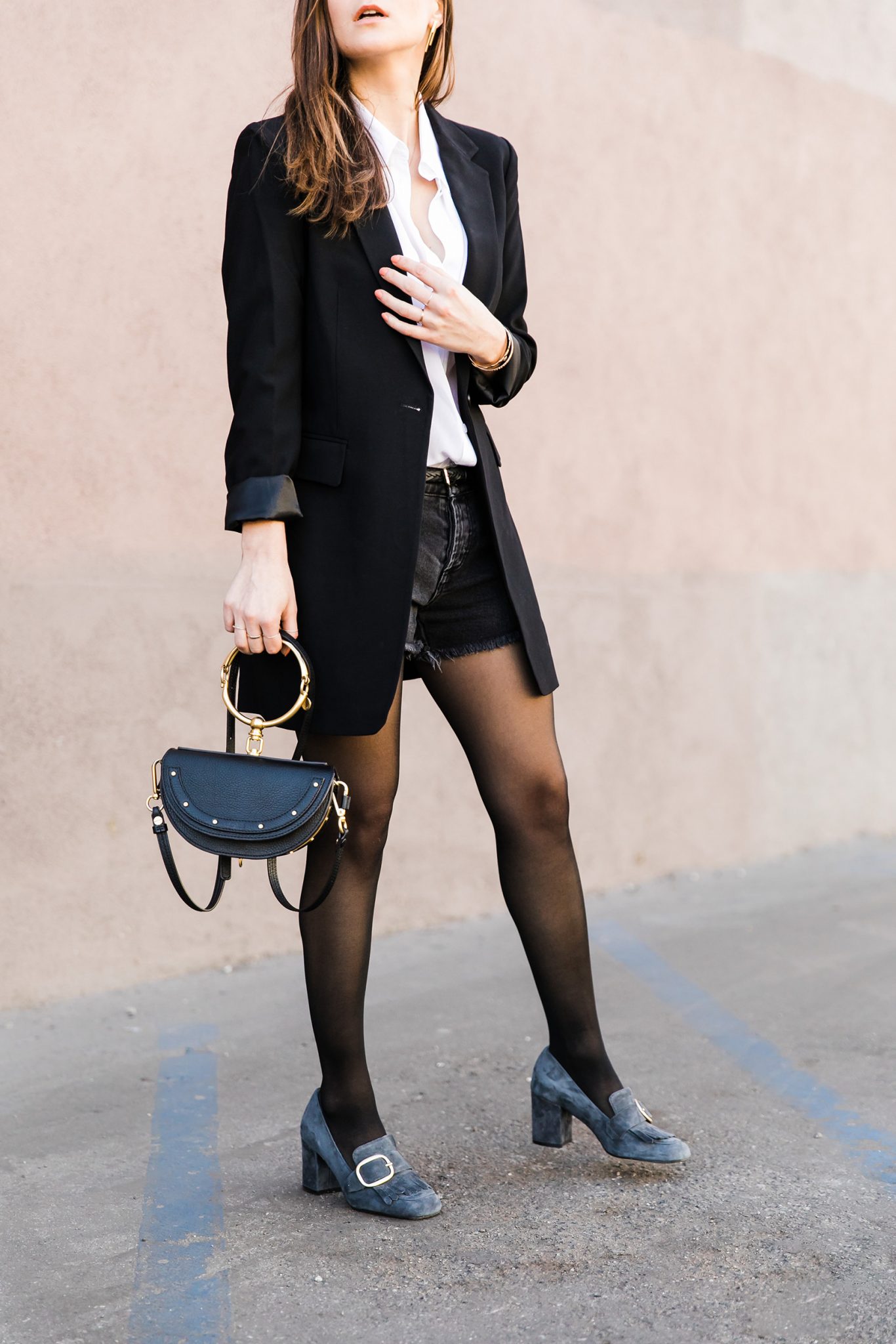 Shoes: Lettura by M. Gemi. Blazer, shirt and shorts by DSTLD. Get 20% off at DSTLD.com with the code IGJC.
Location: Los Angeles
Check out this article for more fashion disruptive companies!