Power suiting with Anine Bing plaid blazer – The blazer to wear to transition from Winter to Spring
How to wear the plaid blazer: Discover two ways to style the oversized plaid blazer.
Why a plaid blazer
For the second year in a row, the man plaid blazer is a must-have piece of our wardrobe. Worn with matching pants, skinny leather pants, jeans, denim shorts or a dress, this oversized blazer is a piece to easily mix and match and to wear on repeat.
If you are looking for a blazer this fall: SuiStudio and Anine Bing will be one of the trendiest brands. I don't mention Celine but it is also a go-to place for a masculine blazer.
Anine Bing plaid blazer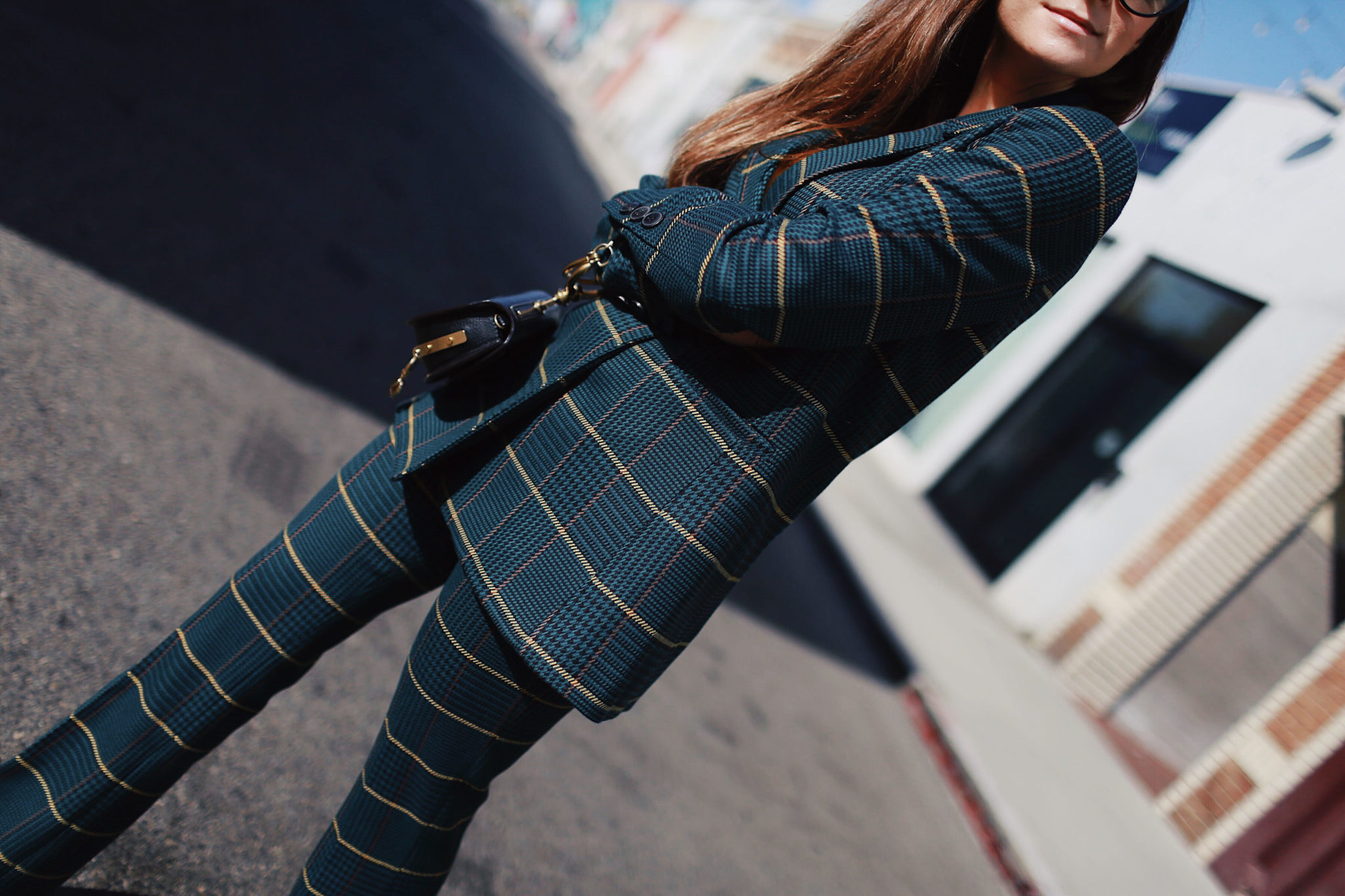 I ordered my blazer via Amazon Fashion (the prime delivery is so convenient!).
The Anine Bing blazer has been a closet staple of numerous fashion girls since last year. Indeed the fabric is light and the cut is boyish. The quality is not as good as the suits from Suistudio (see my review
here
), but I felt great in it. The green color is stunning and Anine Bing fans immediately recognize the suit. It is a trendy brand and a timeless blazer!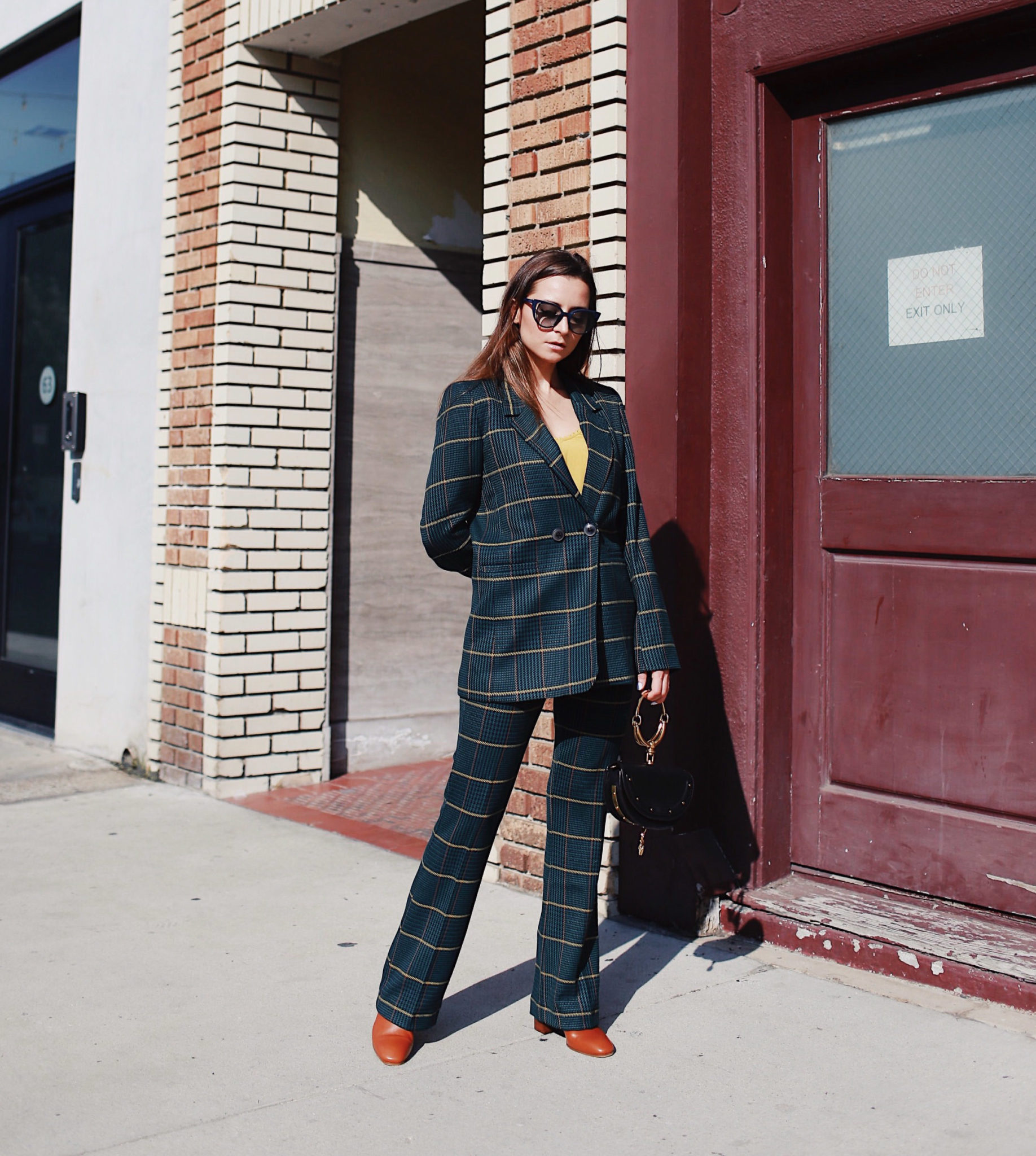 I love to wear this plaid blazer with matching pants, but it looks great with skinny pants or pencil skirts or denim shorts.
As a fashion blogger, this blazer has been a great investment. Each time I am wearing it at events, people want to take a picture of it! I also wear it for my professional meetings and feel totally empowered.
How to wear the plaid blazer: Plaid suit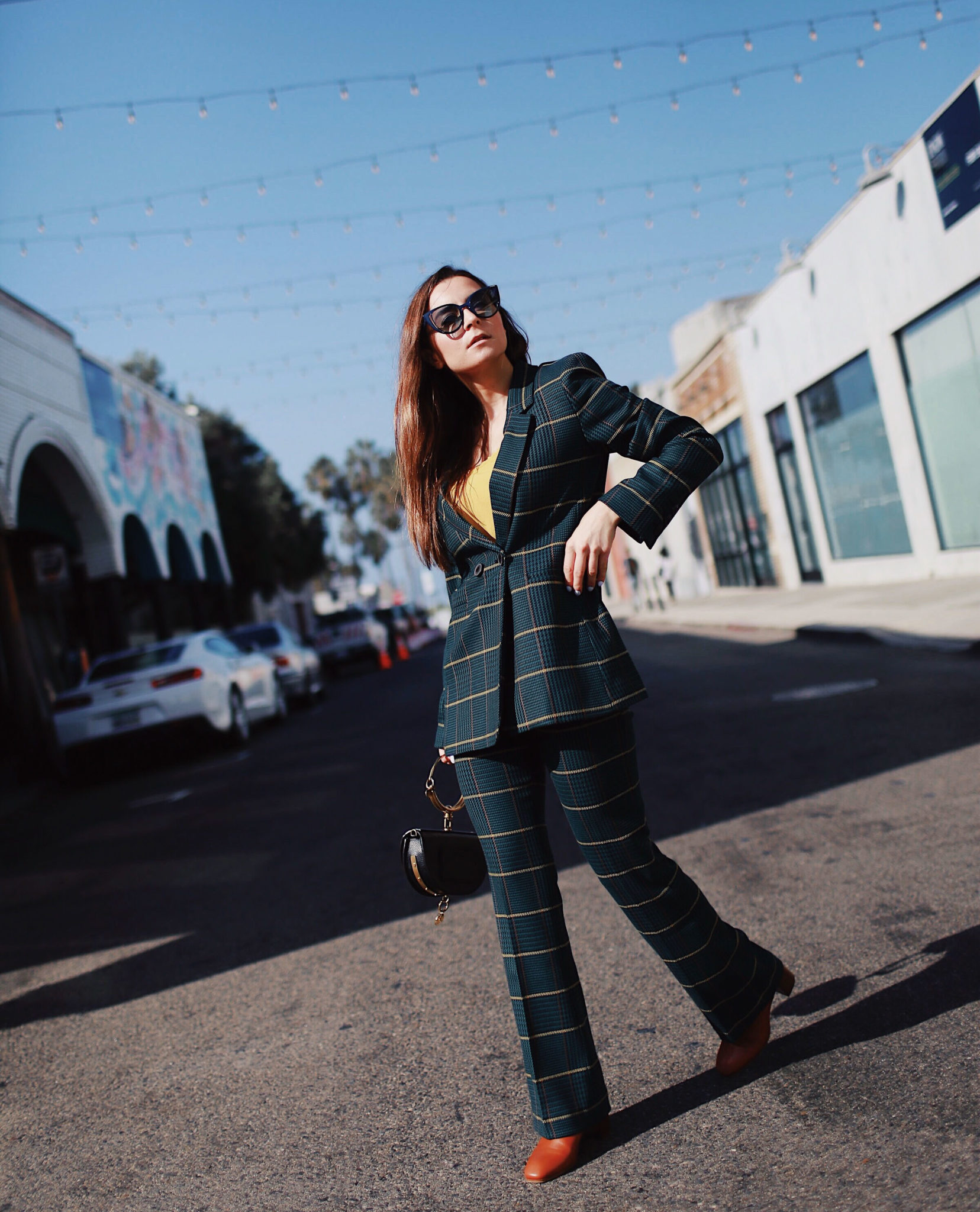 Blazer: Anine Bing / Pants: Anine Bing / Yellow top: Fox top by Ba&Sh / Sunglasses: Fendi / Boots: The Corsa by M. Gemi / Bag: Nile Bag by Chloe

How to wear the blazer: With denim shorts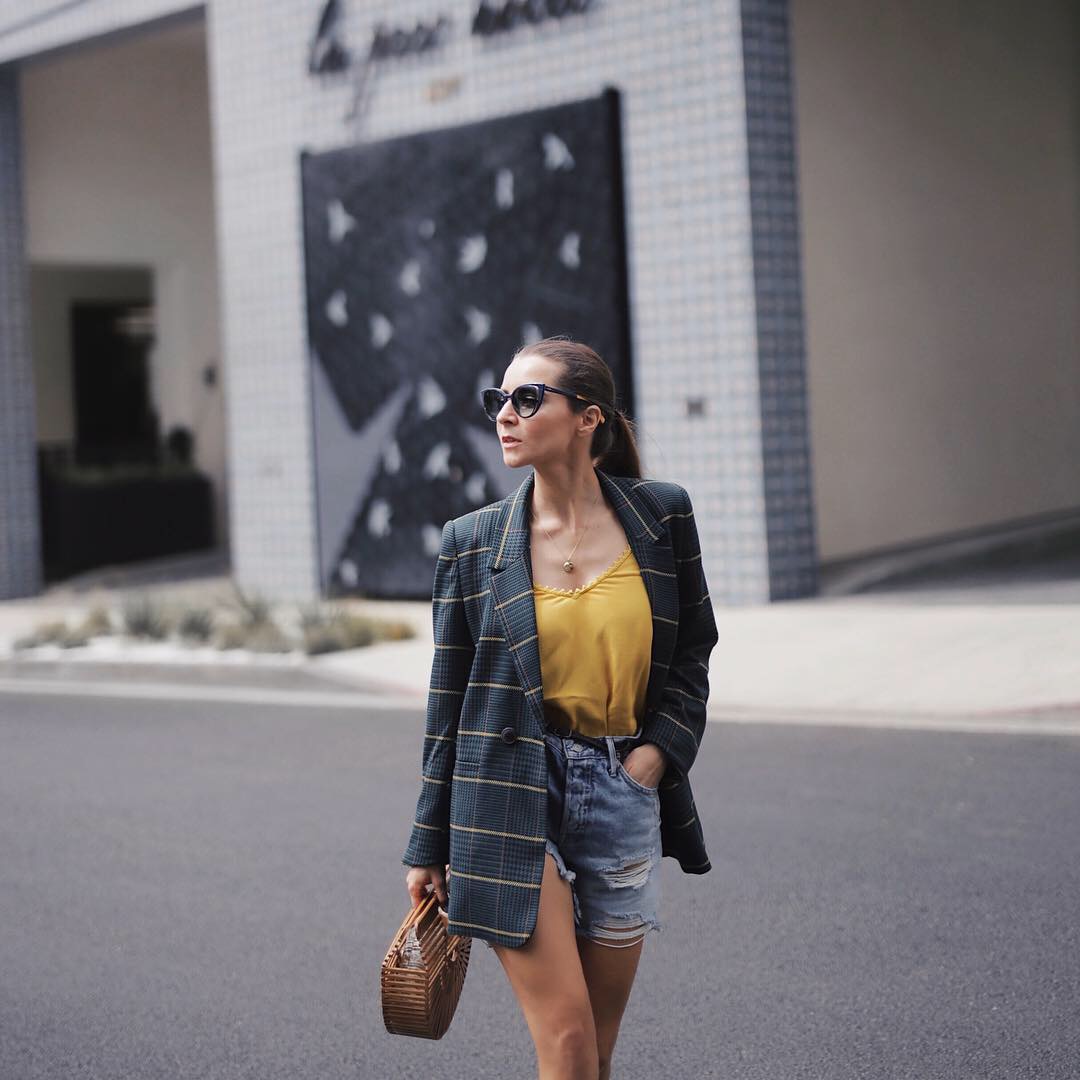 Blazer: Anine Bing / Shorts: GrlFrnd Denim via Revolve / Yellow top: Fox top by Ba&Sh / Sunglasses: Fendi / Leopard Pumps: Sandro Paris.


Selection of plaid blazers
The Anine bing plaid blazer comes in different colors. I made a selection of other timeless blazers. Check it out!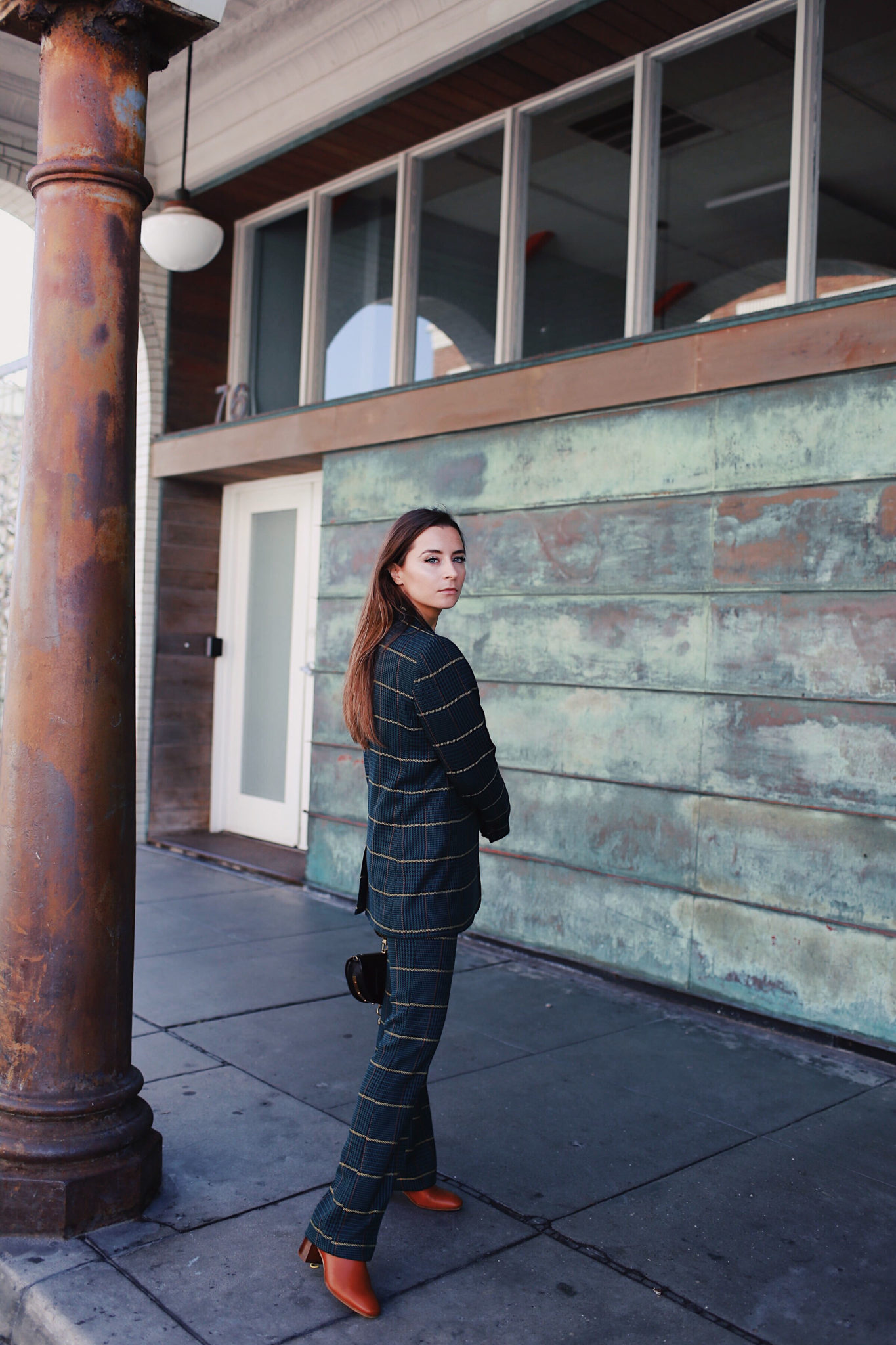 Pictures: Stefanie M Marie in Los Angeles.
Model, stylist, and creative director: Julia Comil