Fall Hat 2017 report: How to upgrade your outfit: add a cute beret and embellished feather sleeves!
Best Berets: The hat of Fall 2017
The French hat "beret" is a timeless accessory and the trend of this season.
On the latest Dior commercials, models were wearing leather black berets which were absolutely stunning. On Fashion bloggers, the beret was a recurrent accessory. They usually wore the classic wool black beret, but we also saw different versions: the leather beret, red or grey wool berets and some berets with silver eyelets or pierced!
Find below a selection of the best of berets that are affordable! I wish to have one of each! I love the black leather beret but the red beret with a striped top is really cute too! I really love the ASOS wool beret in gray with the leather look bound edge!

A touch of Feathers
For this look, I was really inspired by the Prada Spring and Fall Winter 2017 runways. But I found the perfect pieces inspired by Prada at …Zara.
I love the touch of feathers it really makes the outfit more high-end and unique. The fact that the feathers are at the end of the outfit is a real fashion statement!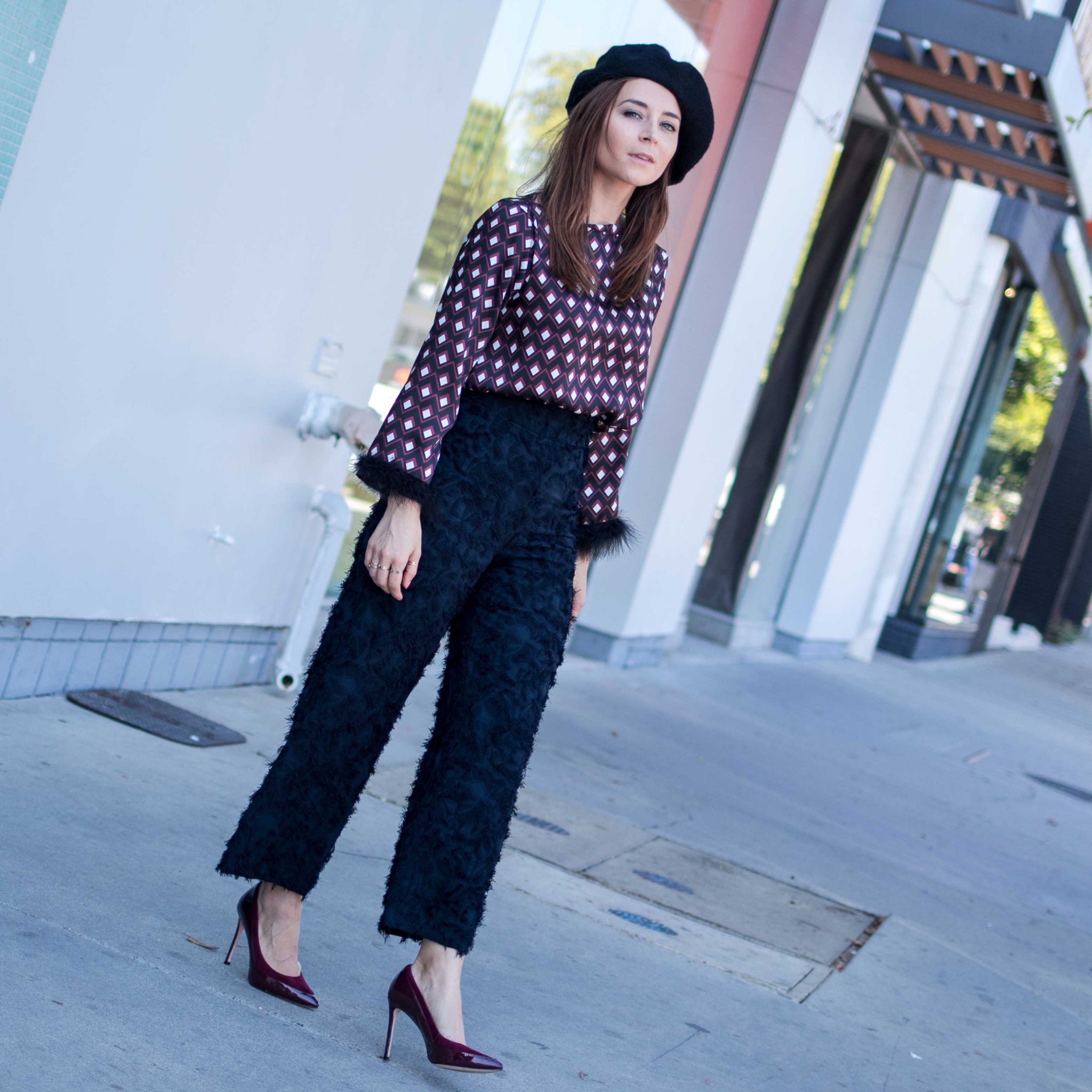 I choose this printed top with feather sleeves and these embellished trousers with texture at Zara and really love pairing them together.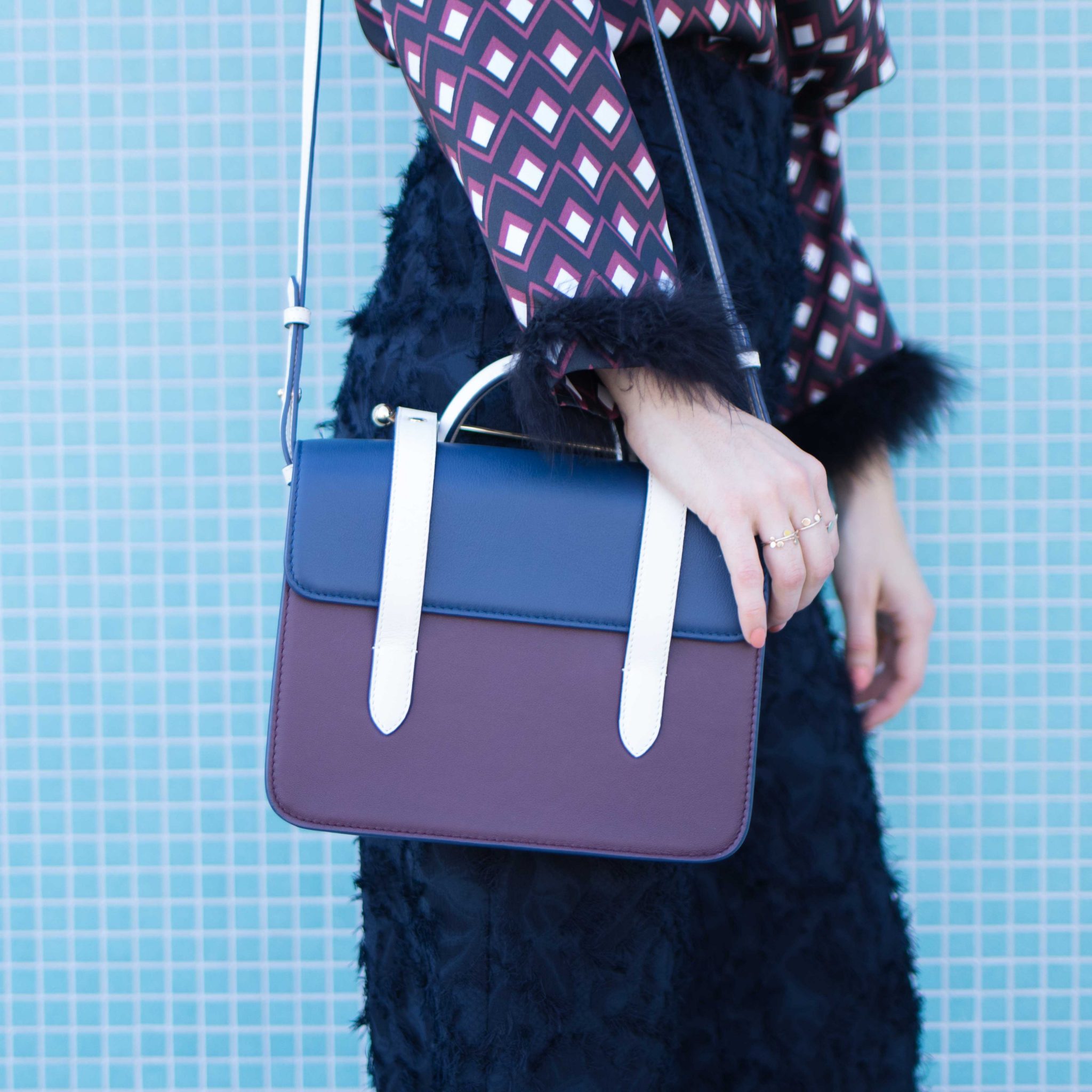 This fall I am very into this MC Mini music bag from Strathberry! The mix of colors and structure are perfect with many outfits! I review this bag on this blogpost.
Plus, I also love to pair this bag with these beautiful Cenna Pump from Pour La Victoire.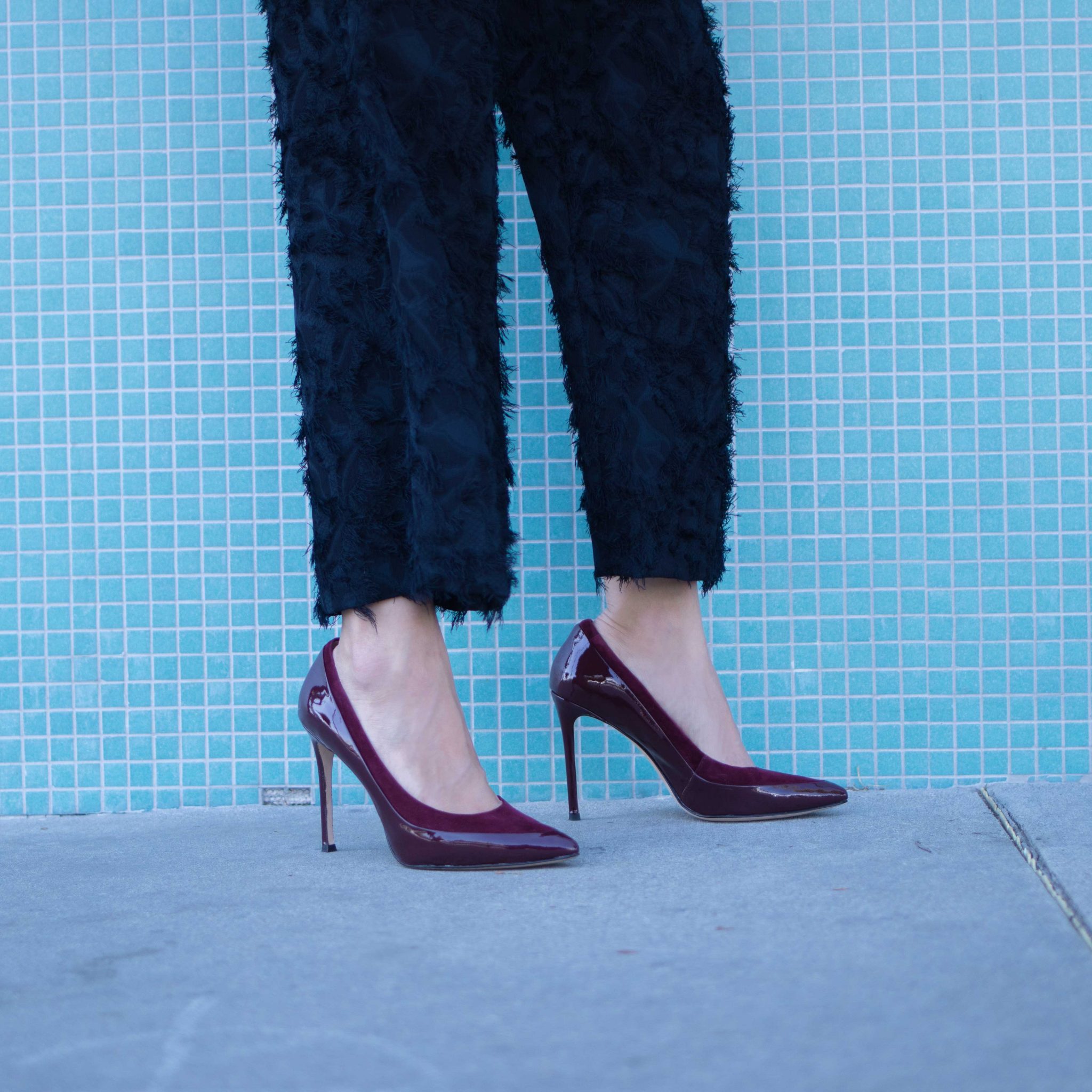 Fall outfit items: Top: Zara Printed top with embellished feather sleeves / Pants: Zara Embellished trousers with texture size XS (25 / 34) / Beret: Target Wool Black / Bag: Strathberry MC Mini Tricolor / Shoes: Cenna Pump Pour La Victoire / Rings: H&M
Photographer: Nicolas Comil / Stylist and model: Julia Comil