Effortless Chic Valentine's day outfit ideas is a special blog post for Valentine's day (or Galentine's day!) shot at The Getty Center. For a first date, a girl's night out or a romantic dinner with your loved one, this black outfit plays with textures to get unnoticed while being sophisticated. Check out my selection of Valentine's day outfits at the end of the post.
---
Valentine's day outfit starring the embellished neoprene skirt from Maje
---
I love wearing effortless chic looks with an edge. A black outfit is definitely appropriate to celebrate Valentine's day. I have purchased this beautiful embellished skirt from Maje and love all the details. Usually, I prefer skirts over dresses because it is easier to reuse them and style them in different ways.
Generally, I wear this skirt with different tops. But for Valentine's day, I want to add a sexier and dainty touch with a lace top. I love the elegant effect of this look.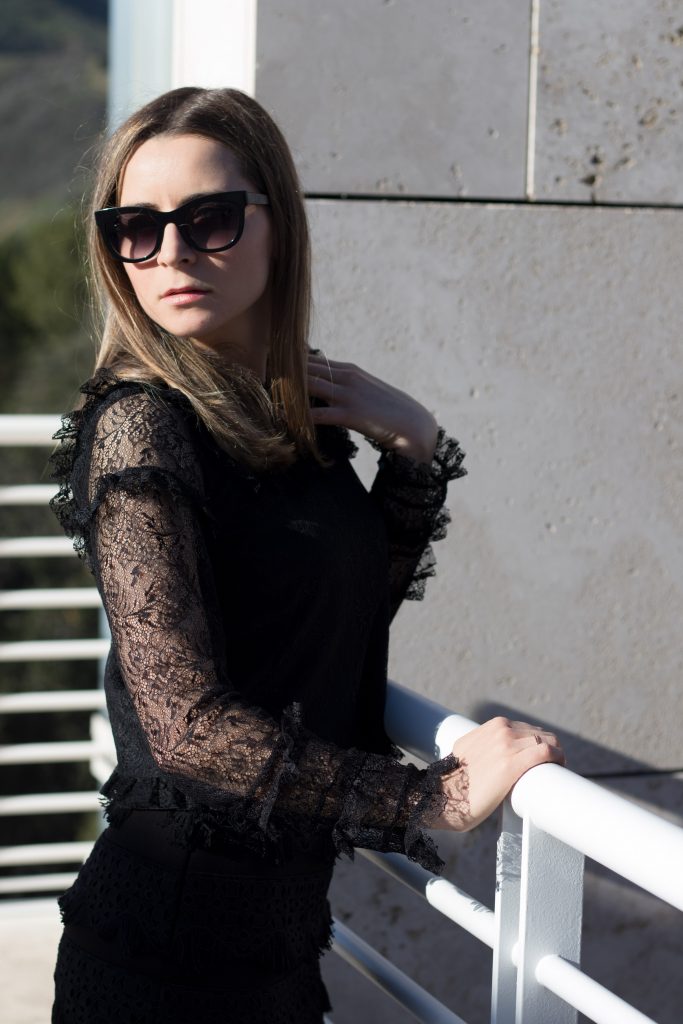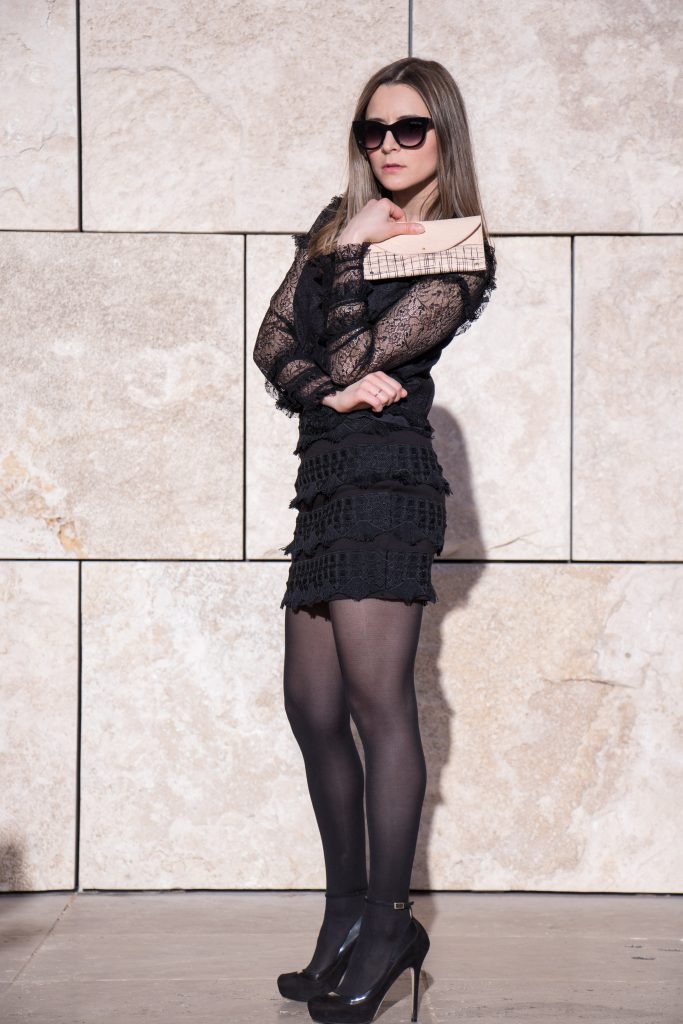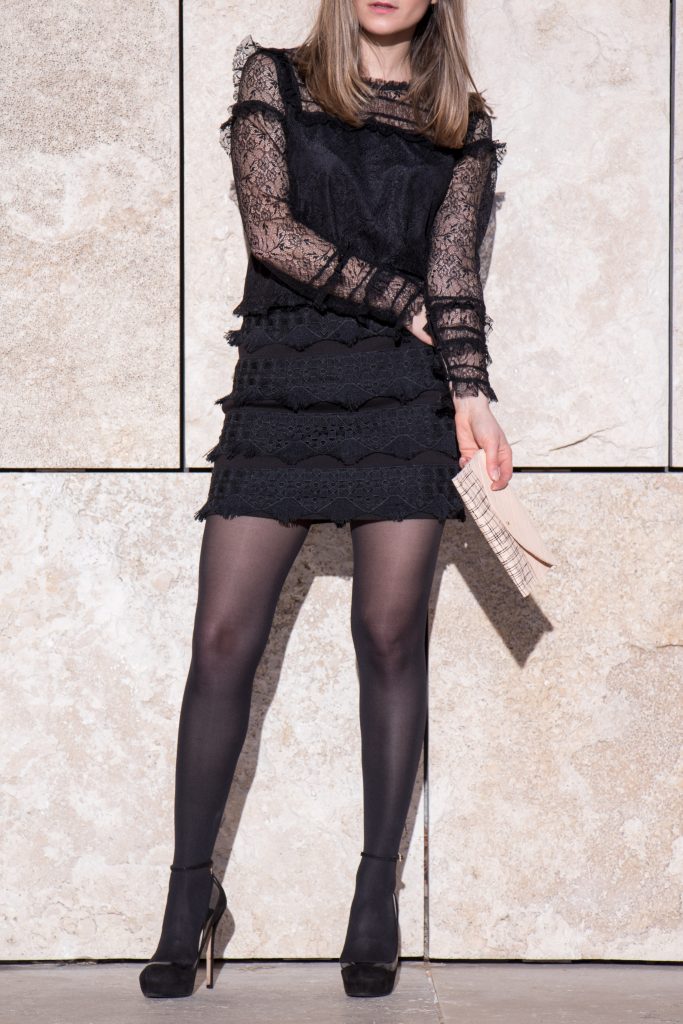 ---
Effortless chic eyewear at an affordable price – Velvet Eyewear
---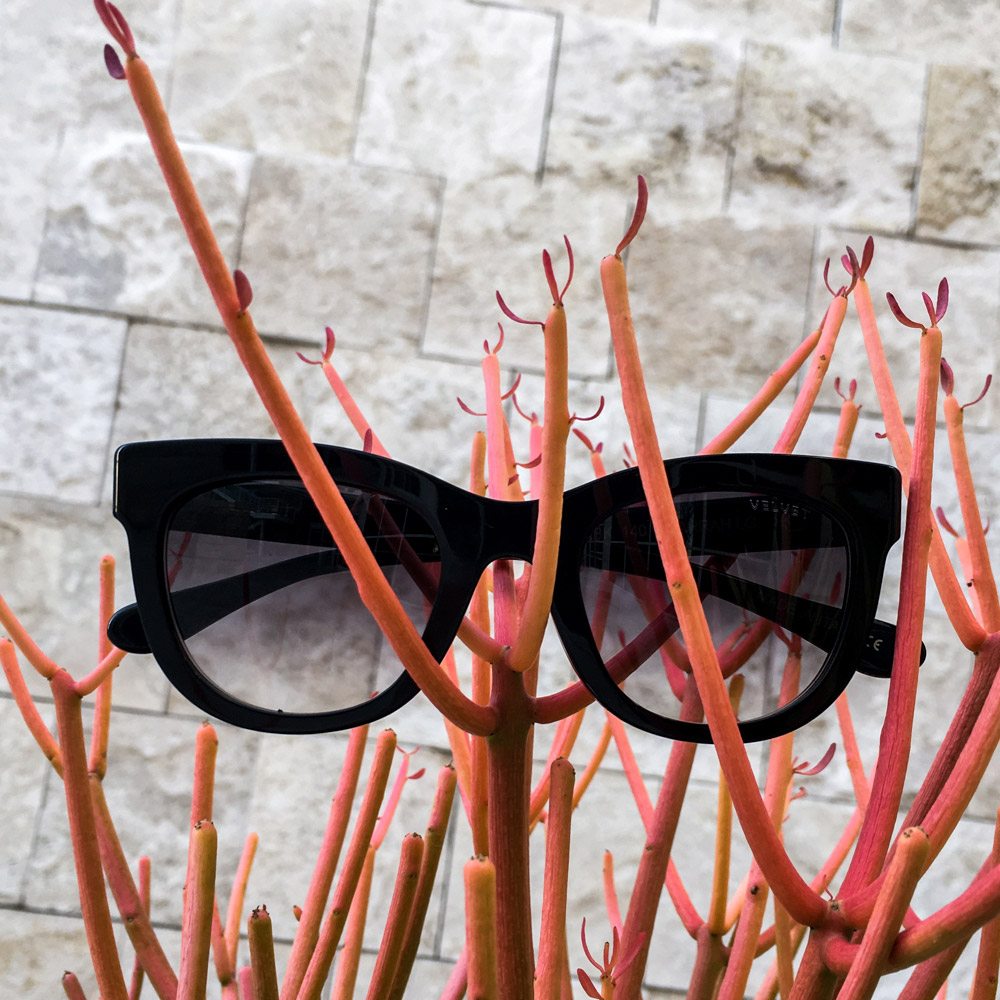 Recently, I have discovered Velvet Eyewear on Instagram. I felt in love with their effortless chic design. Their eyewear are handmade in Italy and are in acetate. I love acetate because it is lightweight, more durable than plastic and it does not leave traces on the nose. To be honest, I don't see any difference with designers sunglasses in term of quality except it is more affordable. Check them out. I am wearing the iconic model: Farrah which is perfect for my small head. This model comes in different colors and they have also a larger model: Farrah Large.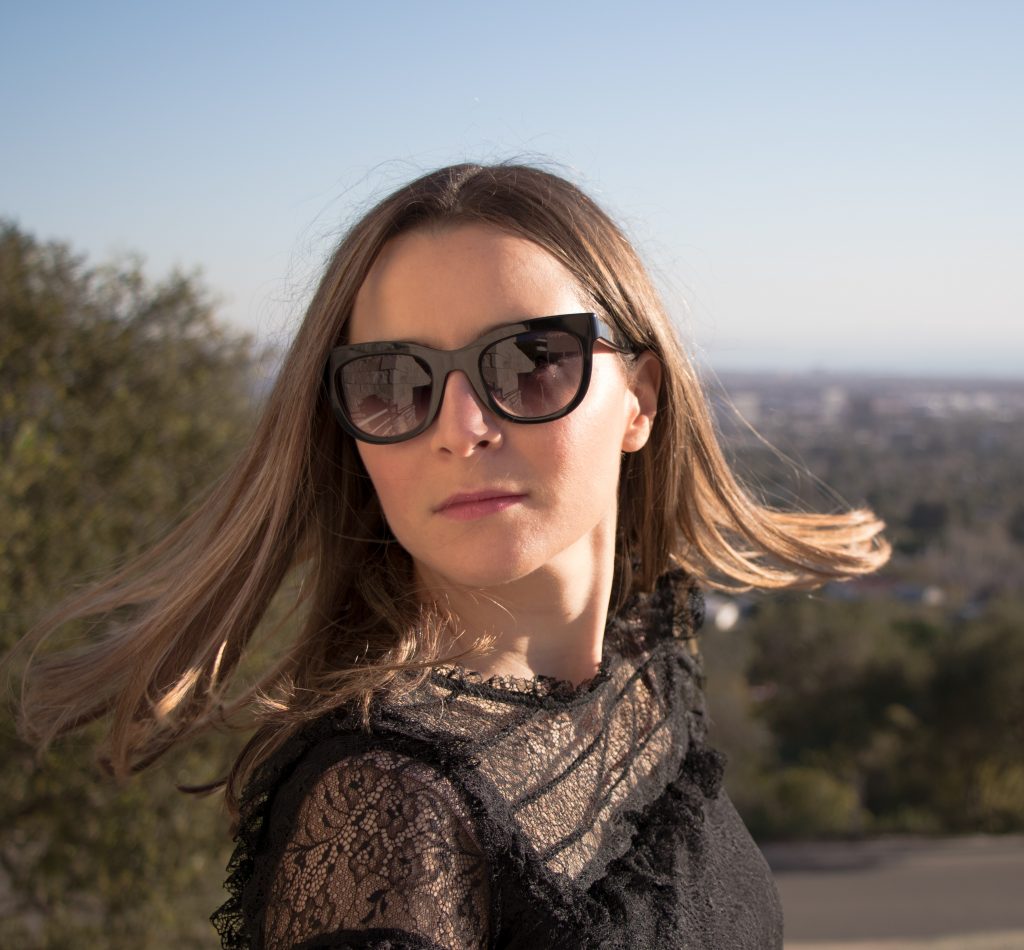 ---
A cute leather clutch – Lilly + Oak
---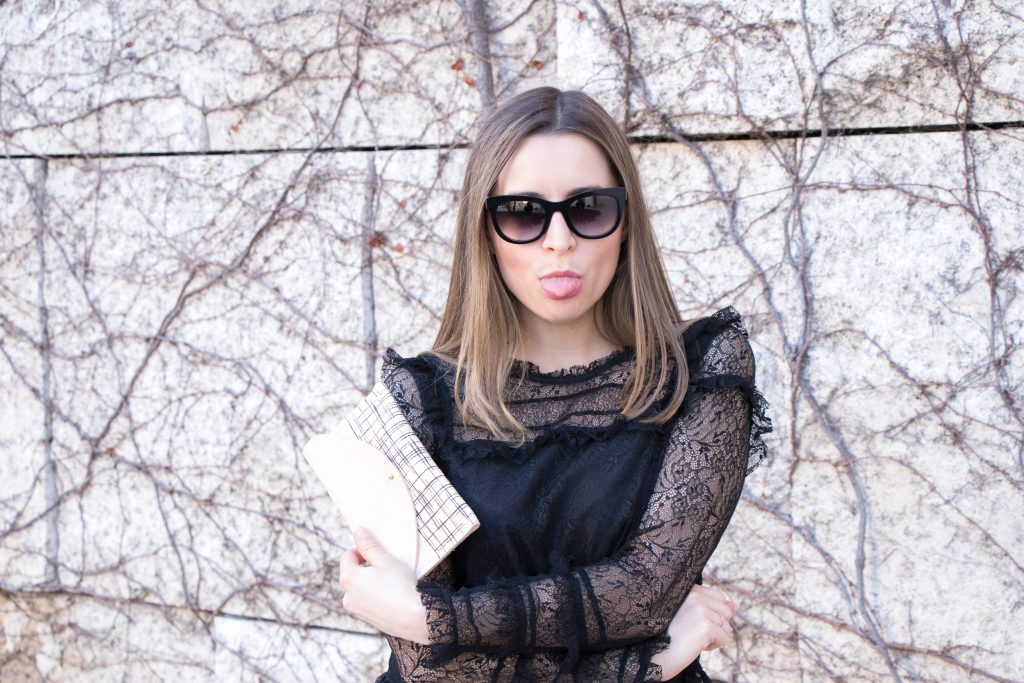 I absolutely love this Julian clutch from Lilly + Oak. I am a lucky girl as they made this model for me: graphic but elegant on a natural leather. I am obsessed with this customized clutch. I also use it on everyday basis to hold my daily staples.
Lilly + Oak is available on Etsy where you can find a wide varieties of leather goods (clutches, oversized wallets, card holders and very cute fringe key tags). This clutch costs around $40 and is made of real leather.
Check out my favorite Julian clutches here, here and here.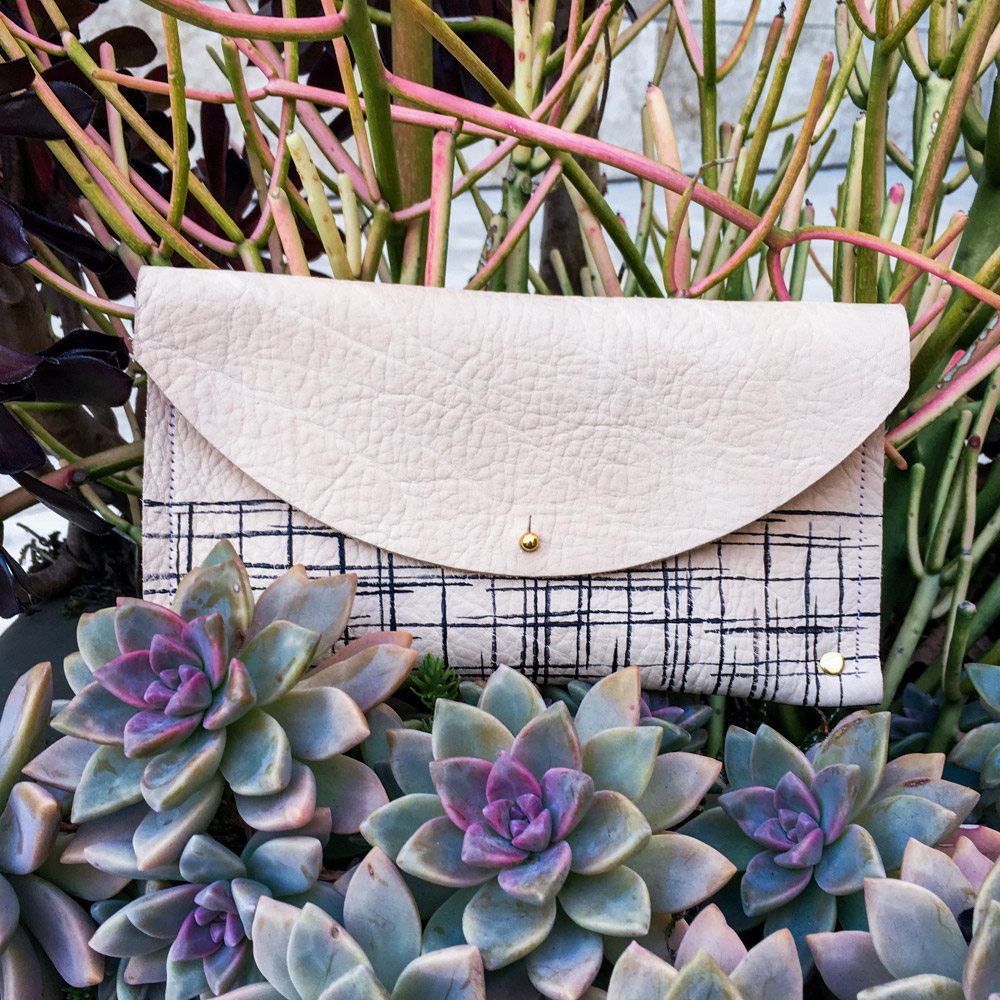 ---
Minimal rings – Mejuri
---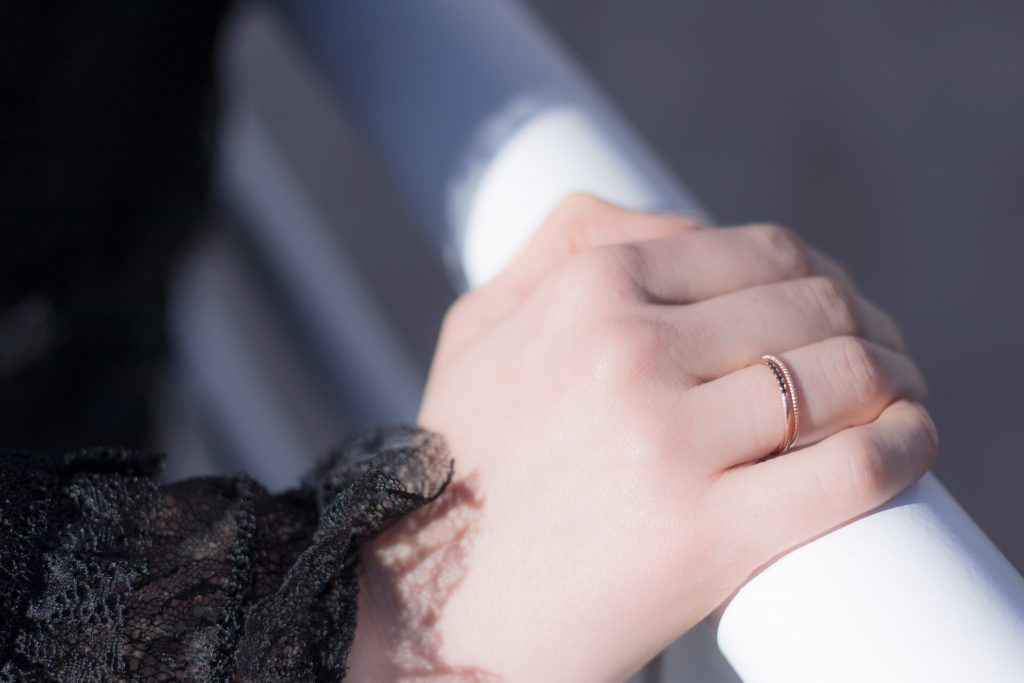 Mejuri is a modern concept of affordable luxury jewels. I love their minimal rings and it easy to stack them. On the picture below, I wore the twist ring rose gold ($69) and the black diamonds stackable ring in rose gold ($170). All rings are handcrafted in 14k solid rose gold. For more info about Mejuri: check my blogpost here.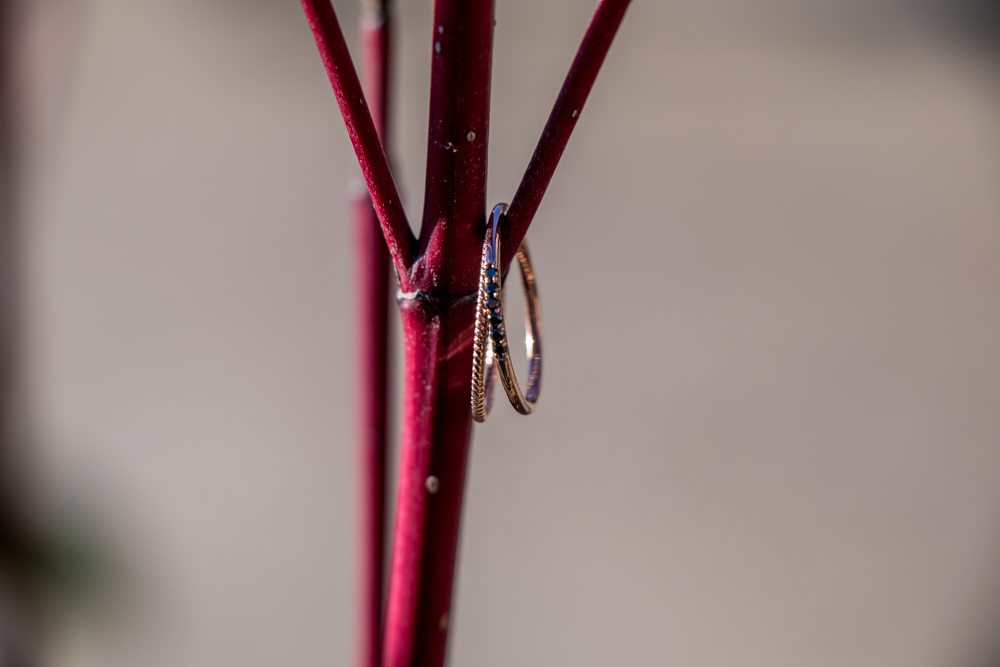 ---
Shop the Valentine's day outfit
---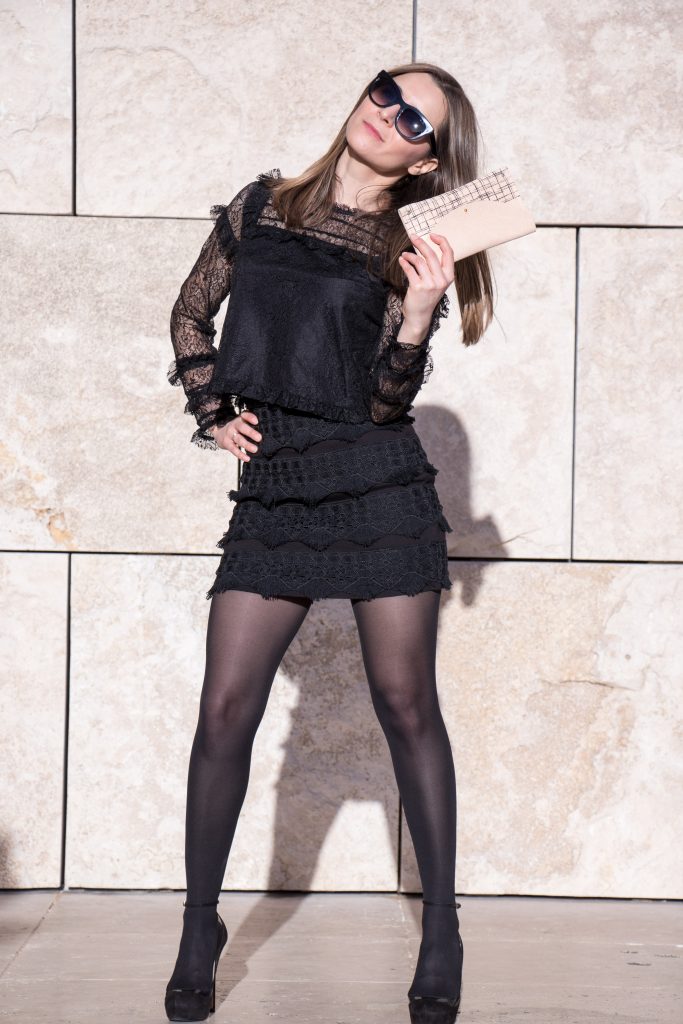 Outfit details: Skirt: Maje Paris – 50% off / Top: Zara (not available see a similar selection below) / Eyewear: Velvet Eyewear / Clutch: House Of Comil Customized Clutch from Lilli + Oak / Shoes: Jimmy Choo / Rings: Mejuri.

Disclaimer :This post was not sponsored. However, I received some of the items for free. I truly believe those are brands worth knowing and learning about, hence the blog post! As always, opinions are my own.
---
The Getty Center
---
We shot this look at the Getty Center, a place worth to be known. Tip: It closes at 9 pm on Saturday.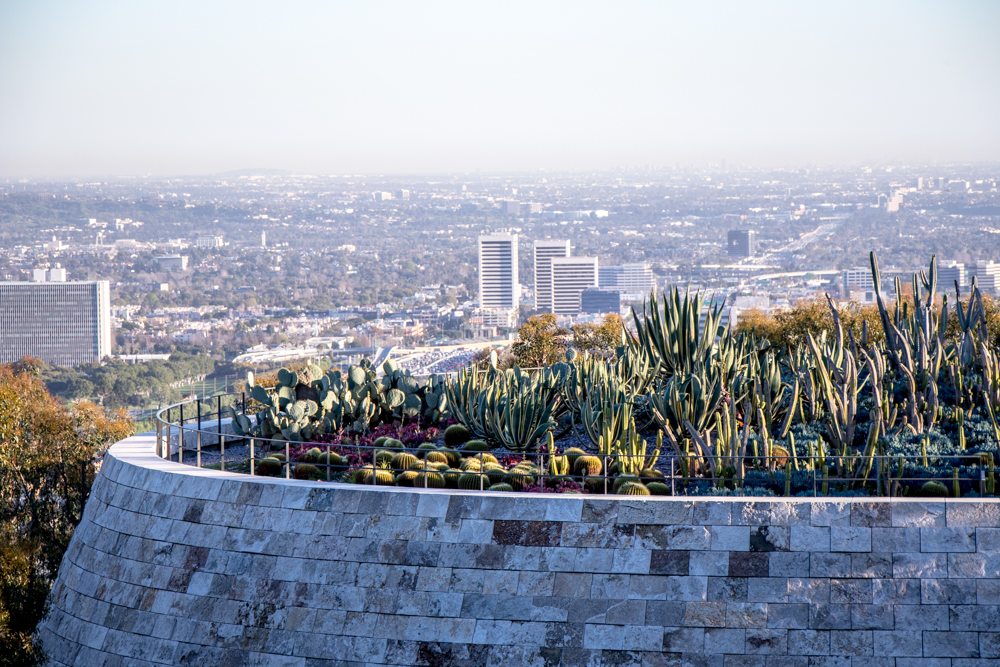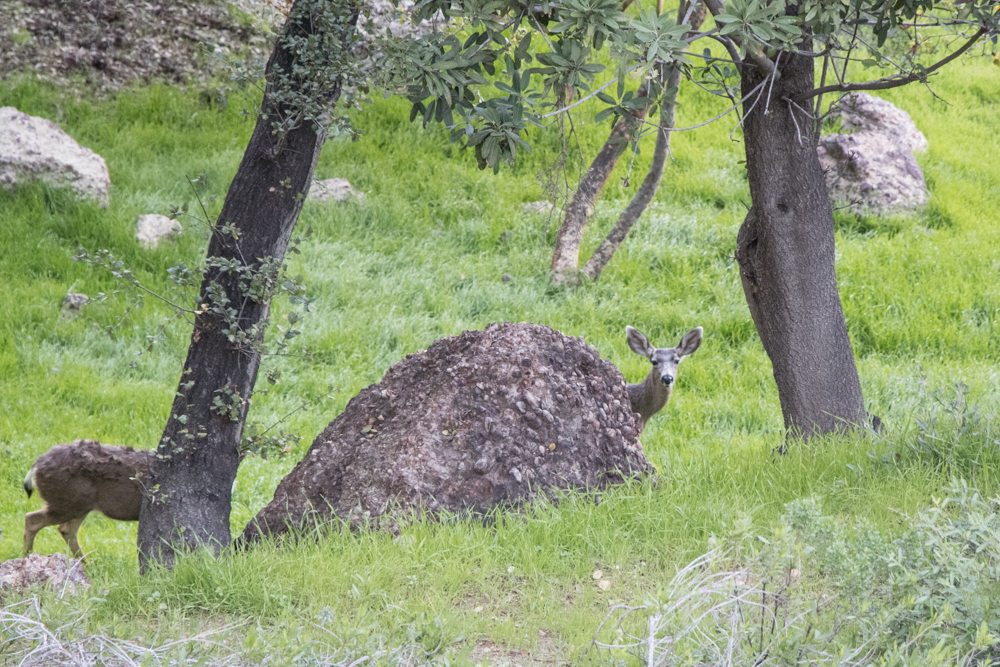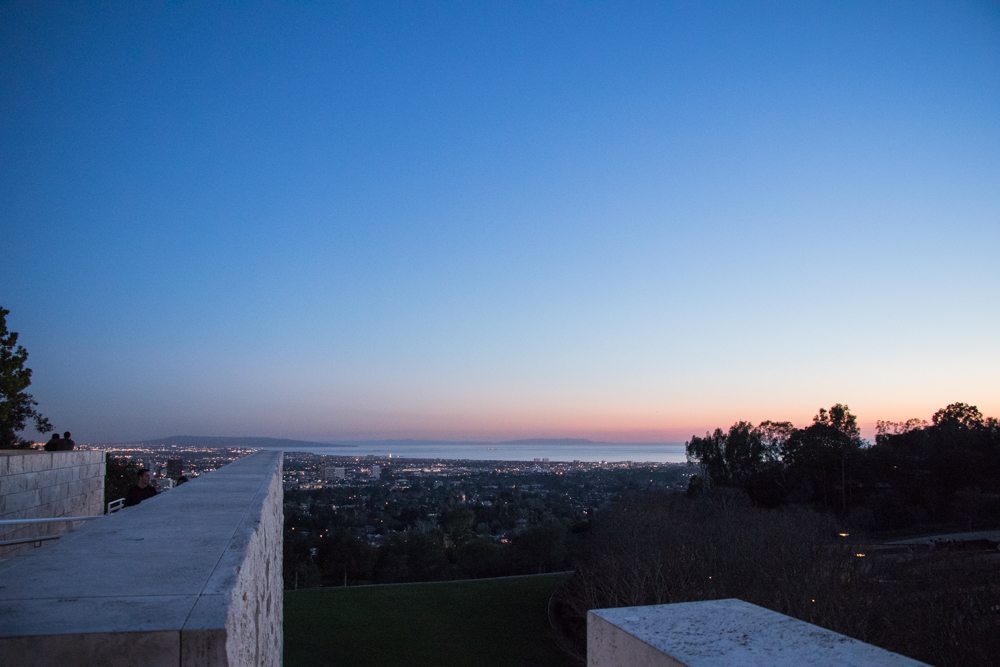 Photograph: Nicolas Comil / Model and Stylist: Julia Comil
---
Pin on Pinterest
---