Thanks to the digital revolution, Valentine's day gifts have not been that much attractive. While ordering everything online, you can buy luxurious gifts for a reasonable price. Classic with a twist, check out this selection of the trendiest and premium valentine's day gift ideas carefully selected for their amazing quality and great attention to design!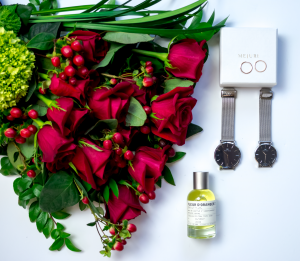 ---
The art of gifting:The Bouquet Bar
---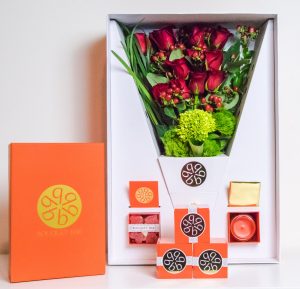 The concept: The Bouquet Bar was launched this January. It provides a breathtaking bouquet of flowers with luxurious assortment of delectable treats like gourmet truffles, specialty gummies, aromatic teas, honey beads and scented candles. The Bouquet Bar was created by the founders of Square Root Designs, the floral design studio behind the creations of the Four Seasons Beverly Wilshire & Ritz Carlton Dana Point. Their flowers are simply amazing and exceptionally fresh. You can customize your gift according to your budget. Bouquet Bar is currently available in Nevada, California and Arizona.
HOC's pick: The Pomegranate Mimosa Champaign Select Box. This gift is very luxurious: the design of the bouquet is stunning and you can combine a beautiful candle and some delicious chocolate truffles or candies. Also the box came with flower food supplements that really helps to slow down the decomposition of the flowers.
Special Offer: By using this link you can get 15% off your bouquet gift. The perfect valentine's day gift idea.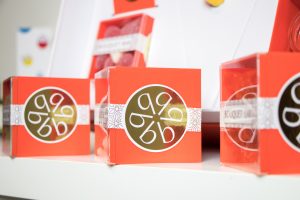 Price: Starting from $65 for the cocktail bar box and $199 for the flower bouquet box.
---
Premium minimal jewelry at an affordable price: Mejuri
---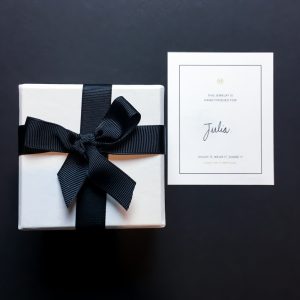 The concept: Mejuri is a modern concept of jewelry: affordable luxury. Usually, when it comes to buying jewelry, women have two choices: expensive classic pieces or costume jewelry that looks cheap. Mejuri pieces are crafted with precious materials by jewelry experts and manufacturers Mejuri knows personally. By selling online and eliminating the middlemen, Mejuri is able to offer modern quality pieces at an affordable price.
HOC's pick: The stackable rings. I love their minimal rings and they are made to be stacked. As the price is affordable why not getting two (and adding some earrings?). On the picture below, I wore the twist ring rose gold ($69) and the Black diamonds stackable ring in rose gold ($170). All rings are handcrafted in 14k solid rose gold.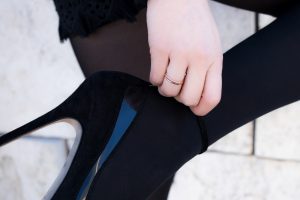 Price: Rings, bracelets, necklaces start at $69, Earrings: $50.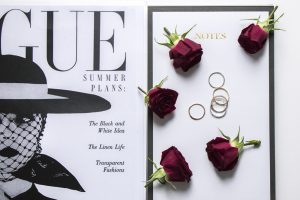 ---
Fine perfumery – Le Labo: the art of fragrances
---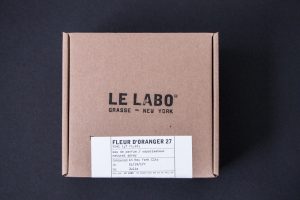 The concept: Le Labo Fragrances, starting in Grasse, a town on the French Riviera and aims to create a higher quality of perfume experience compared to what you get at a department store by using fresh ingredients like rose petals straight from Grasse. Your perfume will not only smell richer but also last longer. To create a one-of-a- kind experience, the bottle can also be personalized to the name of our loved one!
HOC's pick: Santal 33 and Fleur d'oranger 27 for a woman are absolutely divine. Vetiver 46 is an amazing fragrance for a man. The discovery set is also the perfect introduction to fine perfumery.
Price: Discovery set start at $30, Perfumes start at $175.
More: read this interesting article about the Labo in The Huffington Post 


---
The unisex premium Swiss watch – Welly Merck
---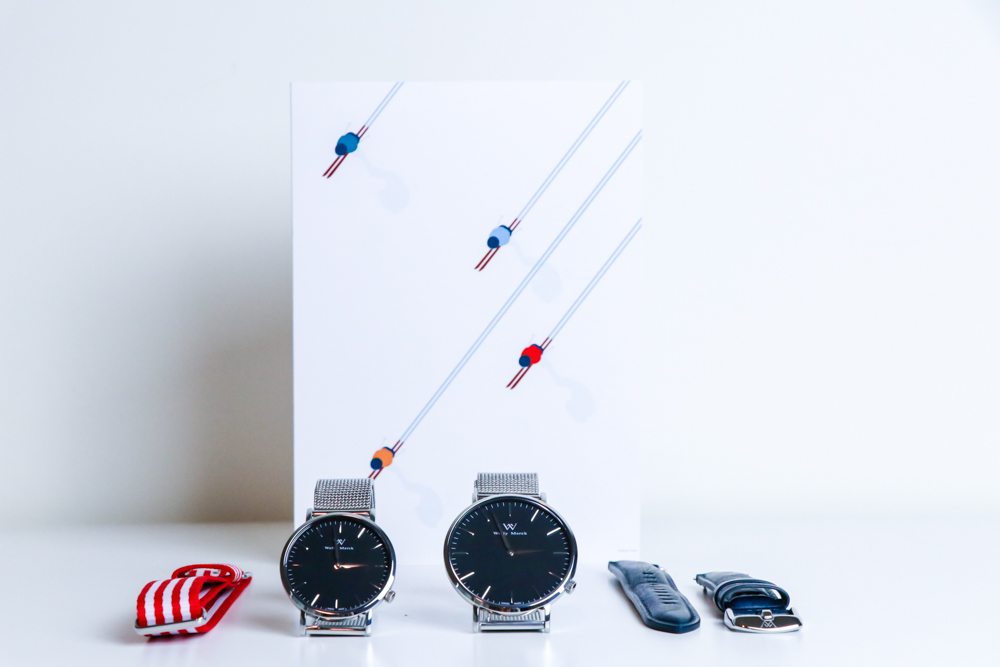 The concept:  Welly Merck watches offer unisex premium quality Swiss watches featuring a sapphire glass crystal, a Swiss movement and the most stylish interchangeable straps (stainless steel, leather and NATO straps). By eliminating costly middle-men, Welly Merck enable their customers to access high-end Swiss timepiece at reduced costs.
HOC's pick: The Classic Basel SBW in 36 mm ($238) and Classic Basel SBW in 42 mm ($258), with a stainless steel strap.
Special offer: A special treat for my readers, Welly Merck will offer for Valentine's day 20% off on any style with the code MyValentine20, valid from January 1st, 2017 to February 28th, 2017.
Price: Watch starts at $160.
More:  Read my review.
---
A delicate lingerie set: Maison Lejaby
---
The concept:  Maison Lejaby is a French Underwear House which has cultivated its expertise in lingerie making since 1930 with the know-how of its Lyon design workshops. Maison Lejaby reinvents high-quality lingerie using the most noble materials, perfect cuts and impeccable fit. Maison Lejaby is available now in the USA.
Price: Bra starts at $90, Brief starts at $50. (Corolle lingerie set in red is on sale!)

---
PIN – Valentine's day gift ideas
---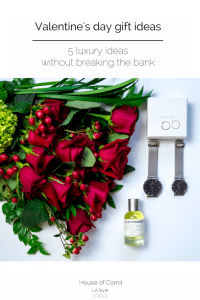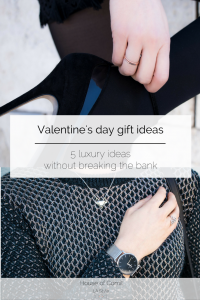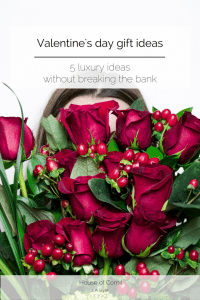 Disclaimer :This post was not sponsored. However, I contacted those brands for this valentine's day gift ideas blog post to try the products for free.  I truly believe those are brands worth knowing and learning about, hence the blog post! As always, opinions are my own.
Location: Venice and Santa Monica, California
Photographers and models: Nicolas Comil and Julia Comil / Stylist: Julia Comil
More Valentine's day gift ideas? Check out this post