What to wear for a romantic dinner: 5 way to dress for a romantic dinner: a selection of luxurious, sexy, effortlessly chic valentines 'day dresses to be stylish and glamorous. Choose your dress between red, metallic, black, classic chic or a jumpsuit. These dresses can be wear for a romantic dinner at home or for an exquisite restaurant date.
1. Show your passion with a red dress
I have found my perfect red dress at If Chic. This dress is from the premium brand Saloni! I have discovered this London brand through If Chic, which has an amazing selection of designers. Sweet fact, Saloni means Beautiful in hindi.
I love the details on this red dress: the print is really beautiful and the cut and fit are sophisticated and very modern. I also love the delicate ruffles and the revealing shoulder. You can wear it with a small belt or on its own. It goes well with a jacket too.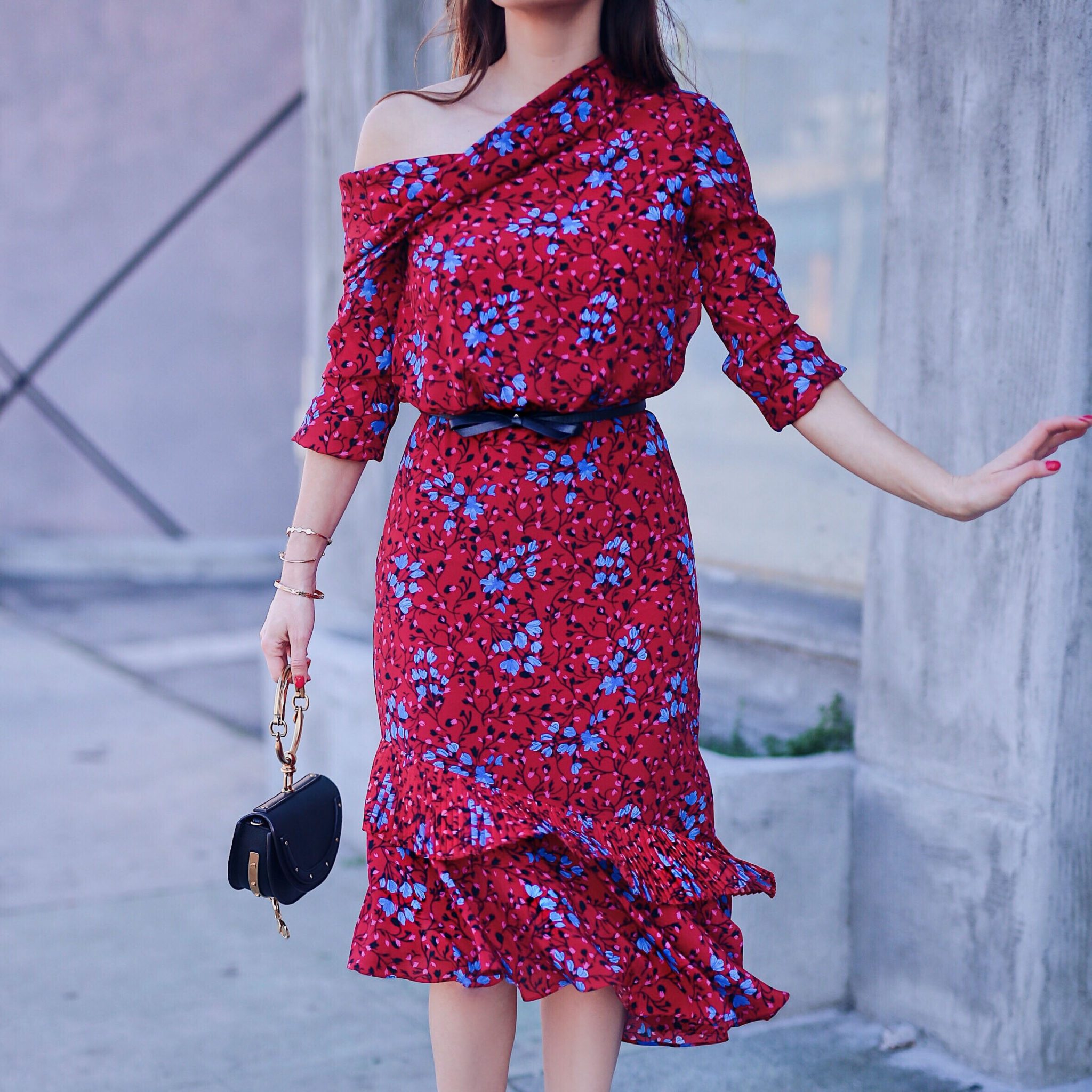 When to wear red? For Valentine's day, red is the color, this is the occasion to wear a beautiful red dress. You can select a printed dress, striped dress, lace dress or a beautiful red monochrome.
Check out the selection below –  You can get 30% off on any dresses at Ifchic with the code DRESS30 for Valentine's day!


2. A classic and sexy outfit? Wear a  little black dress
The little black dress is the classic dress but it is always very pretty. Play with fabrics to upgrade your outfit.


3. Trendy and glamorous for a romantic date? Wear a metallic dress
The metallic fabric is very bold but can also be really sophisticated and trendy. It is a very good outfit option to be stylish for Valentine's day.


4. A cool date? Be effortlessly chic with a casual dress and a biker jacket
For an effortlessly chic look, upgrade your valentine's day outfit by wearing your twisted cotton dress or slip dress with a biker jacket.

5. Want to surprise your date? Wear an embellished black jumpsuit
The black jumpsuit is a unique piece and when it has some embellishments it is really sophisticated and perfect for a Valentine's day dinner.

Disclaimer: This post is in collaboration with If Chic. This post has affiliate links to If Chic website. Thanks for supporting the brands which make House Of Comil possible.