Real elegance is everywhere especially in the things that don't show – Christian Dior
Do you know that French women put as much effort in their outfit as in their lingerie?
In France, Lingerie is a significant part of our lifestyle.
The first bra model (the word "bra" comes from the French word "Brassière") was patented in 1889 by the French Herminie Cadolle! Fun fact about this date, it was the same year when the Eiffel Tower was built: two icons of the French culture were created at the same time! Source: Lingerie Française.
For French women, lingerie is not a symbol of pure sexiness but it is a symbol of empowerment, freedom, audacity and sensuality. We (the French women) are very sensitive to the quality of our lingerie, its design and comfort!
The Lingerie Française brands
We love lingerie so much, that we have our own lingerie association: Lingerie Française. This association gathers 14 prestigious French brands: Aubade, Chantelle, Passionata, Empreinte, Maison Lejaby, Antigel, Antinéa, Eprise, Epure, Lise Charmel, Lou, Louisa Bracq, Simone Pérèle and Implicite.
Those brands are very well known by the French: women and men alike.
Aubade's advertisements are breathtaking and are a marketing case study in re-known Business School. 
Lise Charmel is a very sophisticated label, and designs the most state-of-the-art corsets

Simone Perele and Chantelle were part of our daily stylish lingerie wear.

Maison Legaby and Lou have amazing designs with a very fashionable and chic approach.
Lingerie Française blog – A great source of inspiration for Francophiles
Lingerie Française is one of the most comprehensive blog about lingerie written in English. The blog is a great source of inspiration for Francophiles and tackles different subjects: Lifestyle, The French heritage and culture, underwear tips, styling tips, etc.
10 must-read posts from Lingerie Française
If you are a francophile, lingeriephile or looking for fun and inspiring articles, I recommend to read this blog!
Long story short, for French women, lingerie is not only an underwear, it is a statement piece! Functional, effortless chic and sensual, we love Lingerie because it empowers us in many different ways and it is part of our lifestyle and heritage.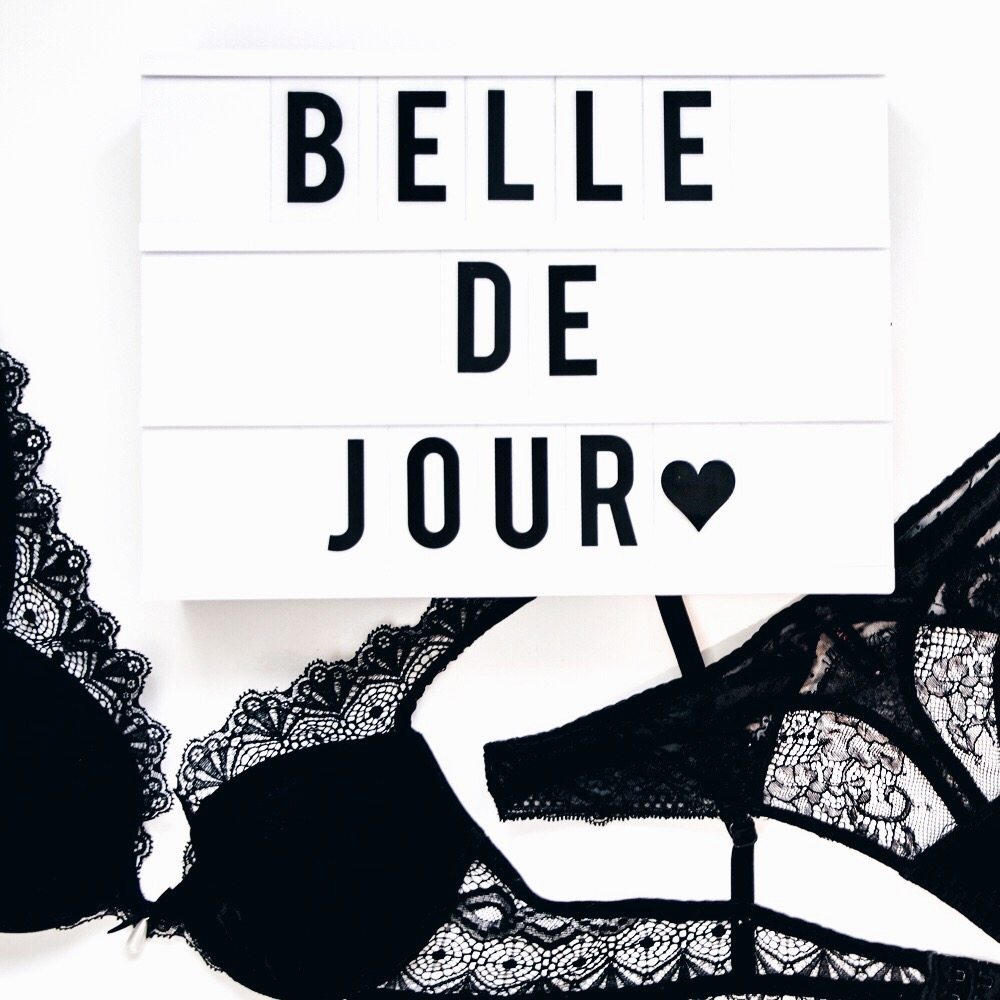 ---
Creds:
First and Last pictures taken by Julia Comil – Shop the inspiration here
Other pictures from Lingerie Française
Disclosure: This post is sponsored by Lingerie Française but as always the opinions expressed are my own. Thank you for supporting the brands that make House of Comil possible.