Mother's day is around the corner. How to celebrate your most precious one? With a state-of-the-art gift! House Of Comil has curated 5 stunning brands in this mother's day gift guide to offer a present she will never forget!
Au Rate NYC – The finest gold jewels crafted in New York
Why Au Rate?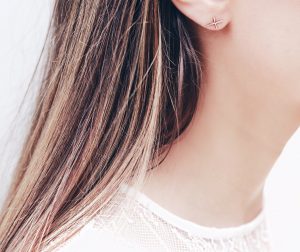 Their designs are absolutely amazing: delicate, minimal and trendy.
All their jewels are crafted with 14 Karat and 18 Karat Gold in New York with the option of customization.
Their diamonds are ethically source in compliance with applicable United Nations resolutions
Fair price: Au Rate does not sell to third parties (no retail costs), so you can buy high-end jewels at the wholesale price
On the picture above, I am wearing the X earring rose gold (14k). I love its minimal design and quality
Mother's day selection
Clarins – Efficient and Sensorial Cosmetics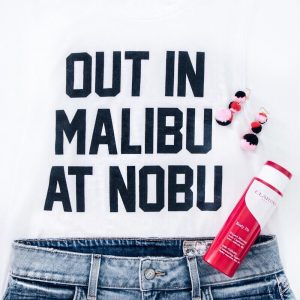 Why Clarins?
Made in France cosmetics
The majority of French beauty professionals acknowledge that this brand is the best in term of efficiency and safety
Clarins will always choose a natural ingredient over a chemical one, if it delivers the same level of effectiveness.
From body to skin care, spa and make-up, Clarins is an expert in all fields of Beauty
As it is not easy to gift the right beauty product (everyone has a different skin type or skin concern) I will suggest to offer a body or lip product or a spa treatment! The texture of Clarins cosmetics are amazing and it is always a great sensorial experience.
I love their scrubs, Body fit cream and body oils.
Mother's day offer: For Mother's day, I am partnering with Clarins to offer 10% off on its entire store (clarinsusa.com) with the discount code Julia10. Valid until May 10.
Mother's day selection:

Velvet Eyewear – Affordable luxury eyewear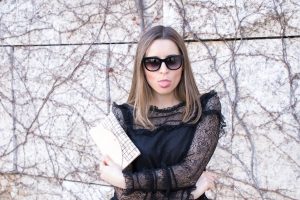 Why Velvet Eyewear?
Their eyewear are handmade in Italy and are in acetate (= super lightweight, more durable, no traces on the nose).
Timeless designs inspired by icons.
Two type of collections:

The designer collection hand made in Italy and in acetate (= super lightweight, more durable, no traces on the nose). Average retail price: $175
An affordable iconic collection: Trends! Average retail price: $60

I am wearing the iconic model: Farrah which is perfect for my small head. This model comes in different colors and they have also a larger model: Farrah Large.
Mother's day offer: use the promo code "MOM" to save 30%
Mother's day selection: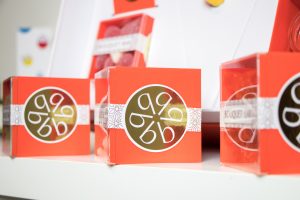 Why The Bouquet Bar?
 The Bouquet Bar provides a breathtaking bouquet of flowers with luxurious assortment of delectable treats like gourmet truffles, specialty gummies, aromatic teas, honey beads and scented candles.
The Bouquet Bar was created by the founders of Square Root Designs, the floral design studio behind the creations of the most prestigious hotels in Los Angeles.
Their flowers are simply amazing and exceptionally fresh. You can customize your gift according to your budget.
The Bouquet Bar is currently available in Nevada, California and Arizona.
Mother's day offer: By using this link you can get 10% off your bouquet gift. The perfect mother's day gift.
Mother's day selection:
Welly Merck – Luxury minimal watches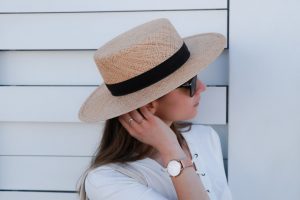 Why Welly Merck?
High quality: Swiss made watch
The only affordable unisex minimal watch with a sapphire glass crystal (no scratch). Sapphire glass is commonly used for luxury watches.
Stylish interchangeable straps (stainless steel, leather and NATO straps).
By eliminating costly middle-men, Welly Merck enable their customers to access high-end Swiss timepieces at reduced costs.
More:  Read my review.
Mother's day offer: A special treat for my readers, Welly Merck will offer 20% off on any style with the code WMxJC20.
Mother's day selection:
---
Disclaimer: For this mother's day gift guide: I tried and received the products for free.  I truly believe those are brands worth knowing and learning about, hence the blog post! As always, opinions are my own.
Location: Los Angeles, California
Photographer: Nicolas Comil / Editor and Stylist: Julia Comil