Review of Triangl Bikini: a swimwear which can not be unnoticed! After posting on my instagram story, I receive numerous comments about this swimsuit! So I thought it will be worth to share my review on this new swimsuit.
If you don't know the brand yet, check out its instagram, its gallery is amazing. You can not see a It-girl without this stylish bikini. 
 The fabric is much thicker than a regular swim suit fabric. The design of Triangl swimsuits is also very unique and original
When I saw the brand the first time, I was obsessed with their unique designs and pop colors! Also, their swimsuits are made of neoprene which is a thicker material – same as what wetsuits are made out of.
However, as you can order Triangl only on its website, I was a bit reluctant to purchase it because I was not sure if it will fit me.
Some weeks ago, a representative of Triangl contacted me and gifted me a swimwear of my choice. No string attached! The perks of blogging! As I really enjoy my purchase and because it is intimidating to order a bikini online, I am super excited to share my experience with you.
---
Ordering a swimwear online
---
It was my first time I buy a swimwear online! The price is around $90 which is fair for the quality and the design. When ordering, I put at least 10 options in my baskets! All sets are gorgeous! I picked the Isabella – Fushia with a cheeky bum. 
The bikinis are only available for purchase in sets and not separately, which means that customers have to buy the bottom in order to get a top.
For sizing, Triangl has a very useful live chat application. Within seconds, you can talk to a company representative who will guide you in ordering the right size. Also I found the size chart very useful. In addition, they have specific sizes(small + and small ++)! It is very important to try to find the right size as Triangle accepts and refunds returns but the return fee will be at your own cost.
Shipping generally takes 3-7 working days. It took 5 days for me, perfect!
---
Result: Very satisfied
---
The top and bottom in size Small fit me perfectly! I love the quality of the product. It is true to the website description. Also, the swimwear is delivered in an adorable bag (the kind of freebie that are super useful for a swimwear).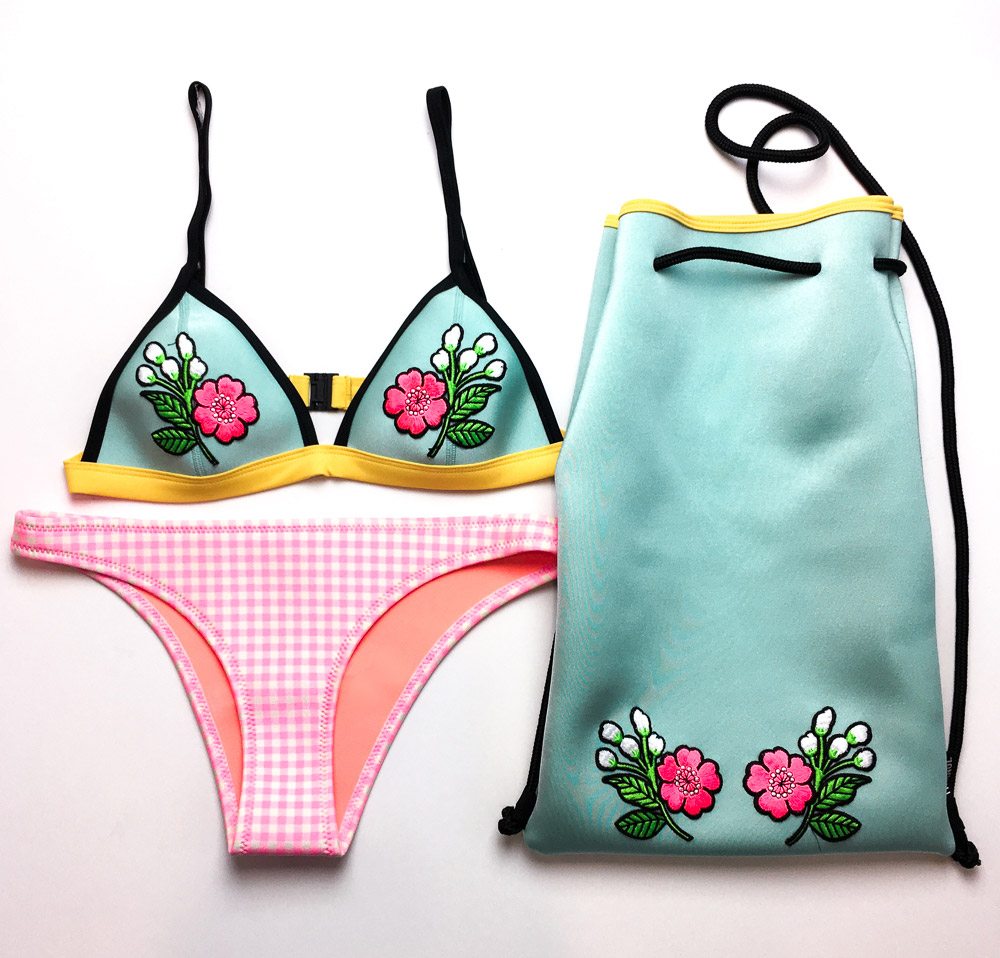 I found neoprene to be very comfortable and snug. However, you should not wear it all day because the material is not very breathable. As a side note: I never stay a whole afternoon at the beach.
The best advantage of this swimwear compared to other triangle tops is certainly the neckline! It really flatters the neckline with a natural push-up effect.
---
Summary: Triangl Bikini Review
---
I love this bath-suit and will reorder it!
The pros:
Different sizes and shapes

Amazing prints and colors that don't fade

Great customer services
Super Stylish
Very flattering neckline
The cons:
Takes time to dry

Need to buy the set (top + bottom)
Neoprene is not very breathable (don't wear it all day)
Available only online
Shipping cost for return not refunded
I hope you find this review helpful! Let me know any comments you may have on this brand or on neoprene swimwear.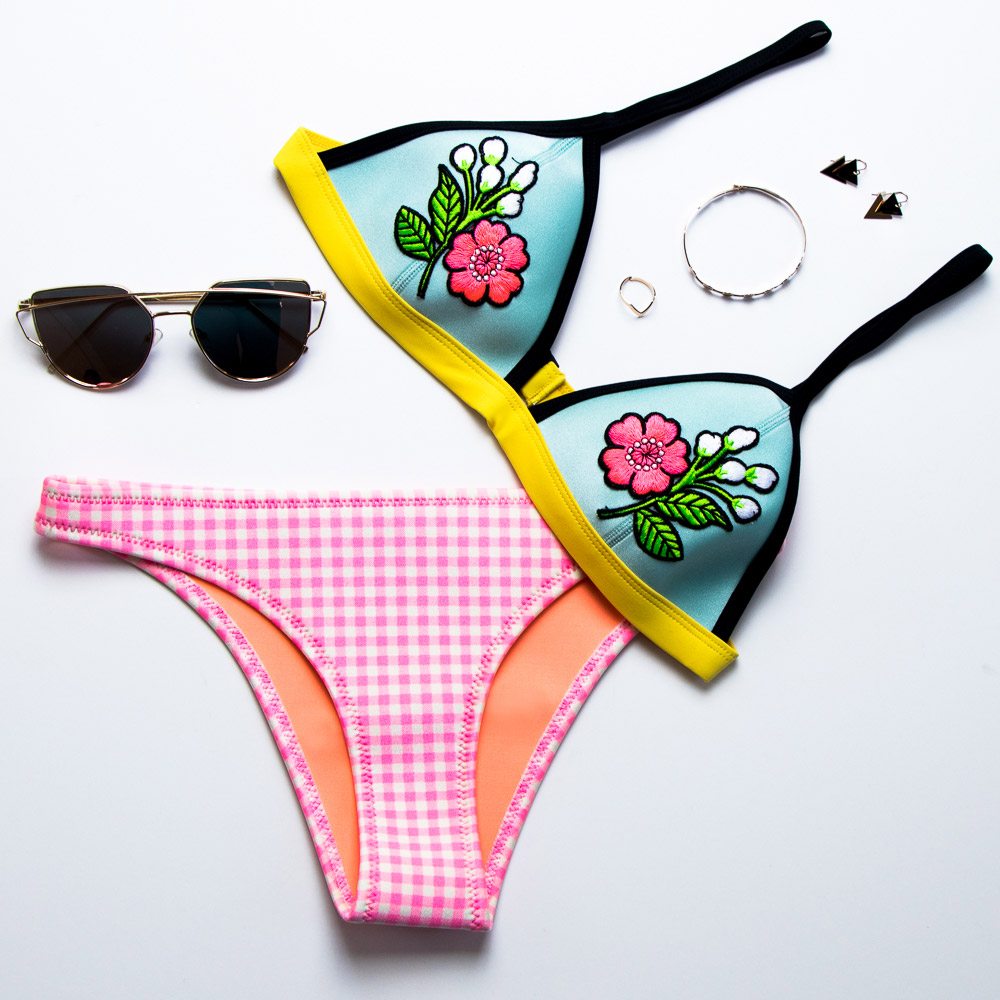 ---
Pin
---