Style edit: Currently wearing an embellished sweater, zipped houndstooth skirt, OTK patent leather boots and a faux crocodile round bag.
Houndstooth skirt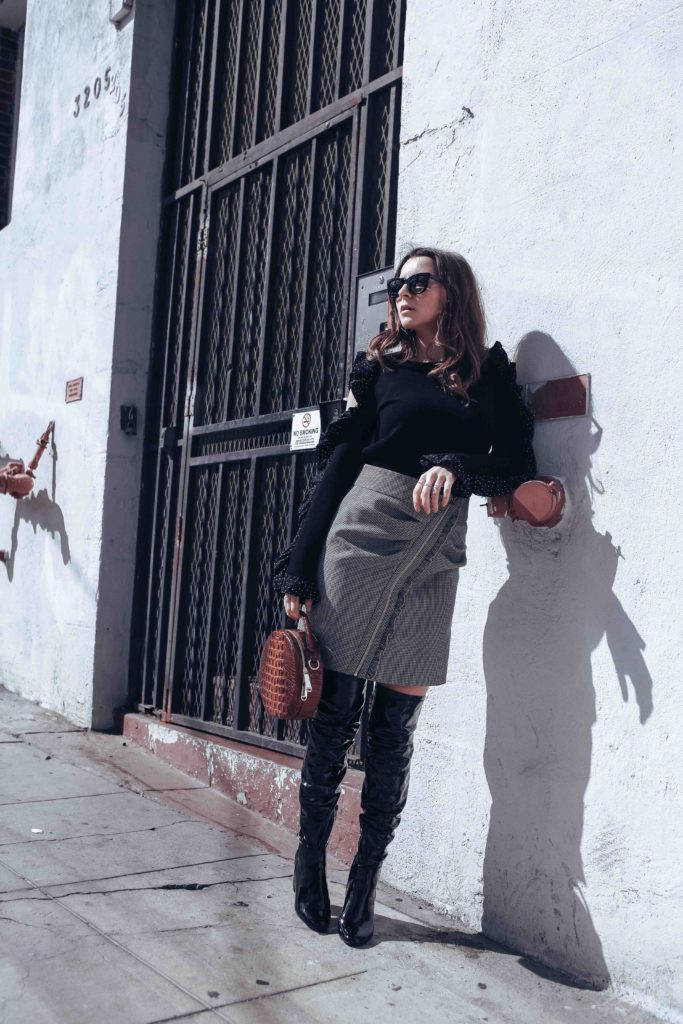 I love this zipped houndstooth-print beige skirt from Tara Jarmon. It is easy to wear from day to night plus during winter you can wear it with warm leggings or with over the knee boots for an edgier style. Moreover, I like the zipper on the skirt, which makes the skirt more unique and modern. Tara Jarmon has also released a dress in the same style. In French, the houndstooth print is called "pied de poule". Such a classic chic print for Fall – Winter.
Embellished polka-dot ruffles sweater from Club Monaco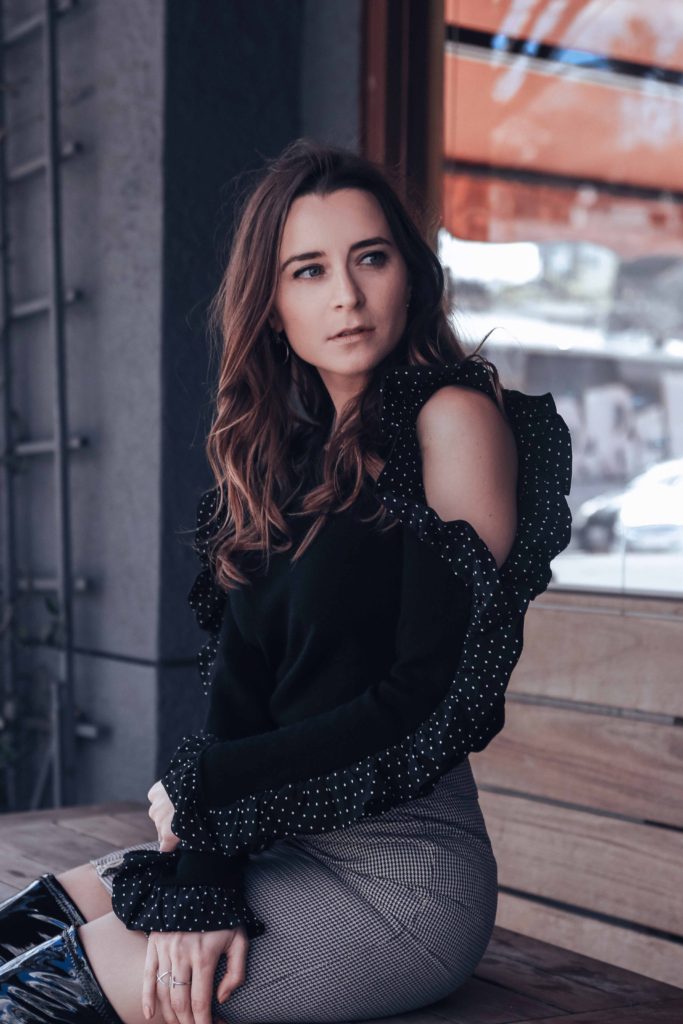 I like to wear this skirt with this embellished sweater from Club Monaco. This wool sweater gets a charming twist with ribbons of polka-dot ruffles running along the open shoulders and long sleeves. This sweater is an investment but upgrades any outfits.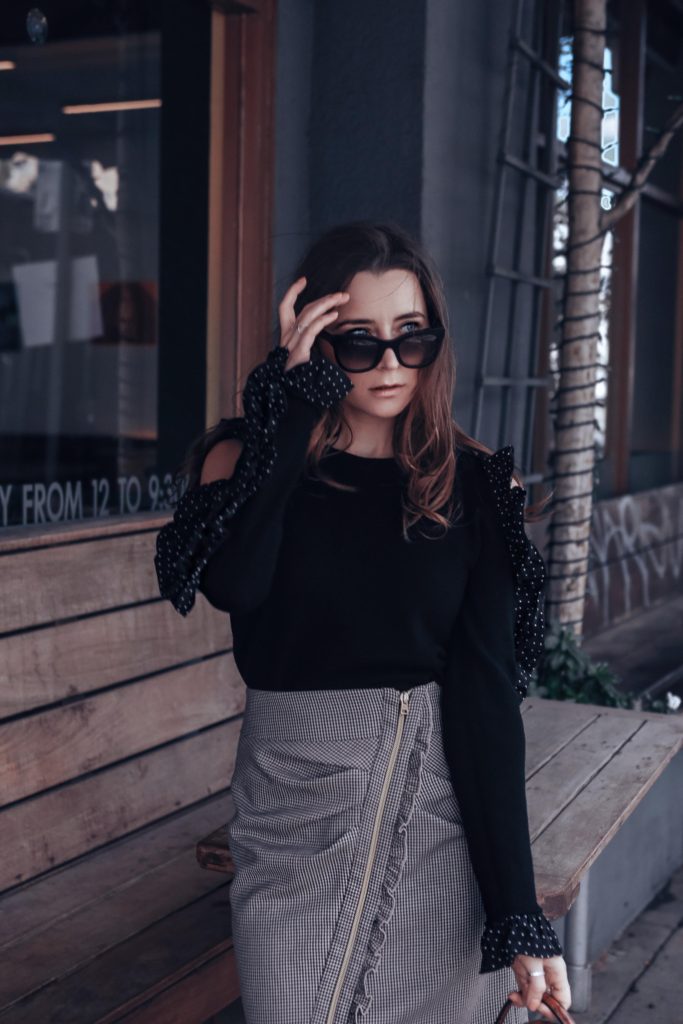 Patented over the knee boots from Aldo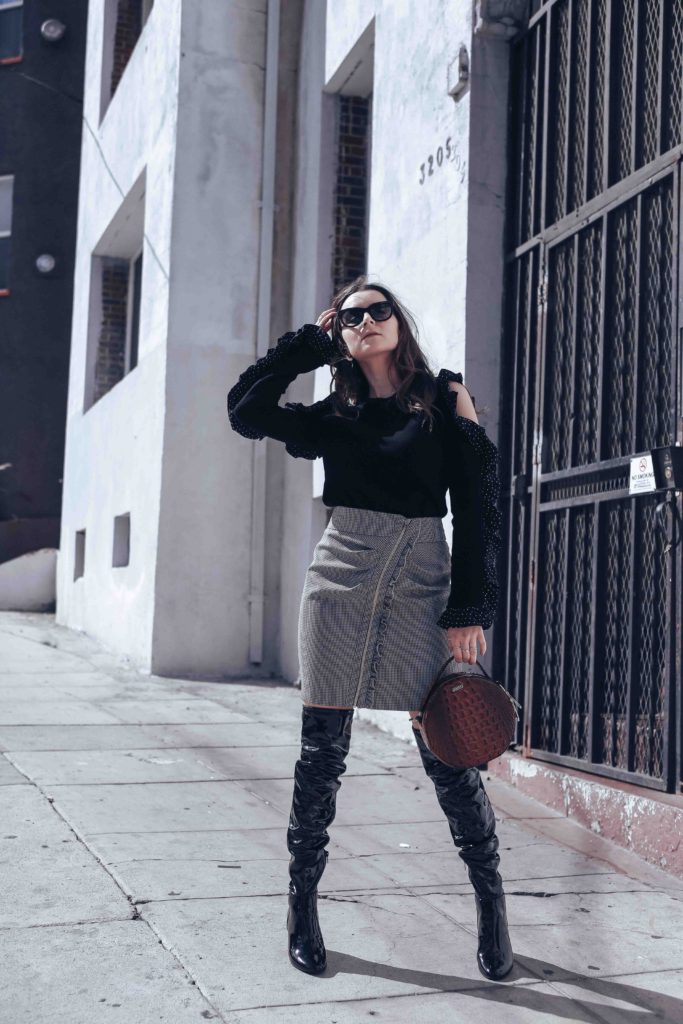 To complete this winter outfit, I wear these over the knee boots from Aldo which are really comfortable, sassy but classy (if you layer them with midi skirt and dresses). I could wear over the knee boots every day during winter. These ones are from Aldo and they are really comfortable. These patent leather OTK boots are currently on sale for less than $50!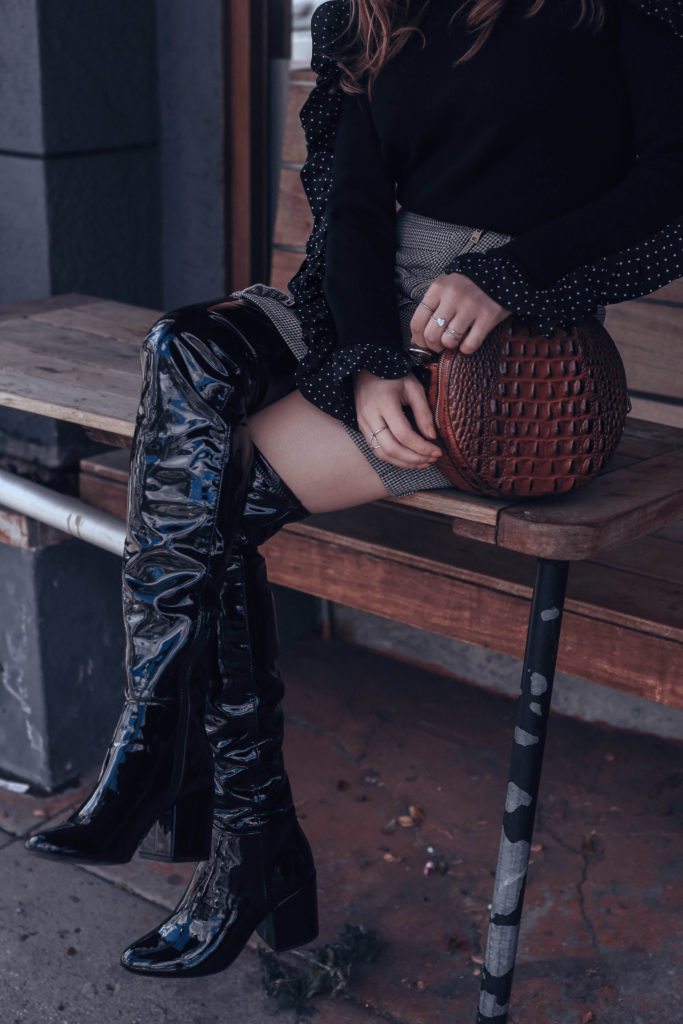 Brahim Faux Crocodile Round Bag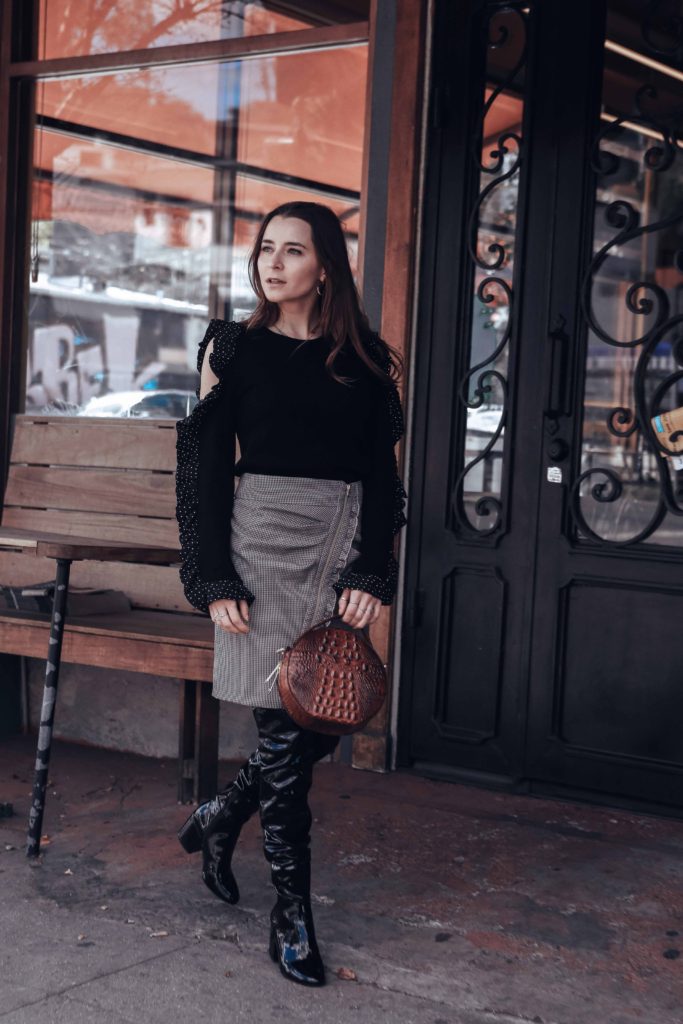 I love the trends of round bag and faux crocodile bag. So this Lane Melbourne bag designed by Brahim is perfect as it gathers these two runway-inspired styles. The bag is in genuine leather. This faux crocodile round bag is a versatile design with a vintage touch.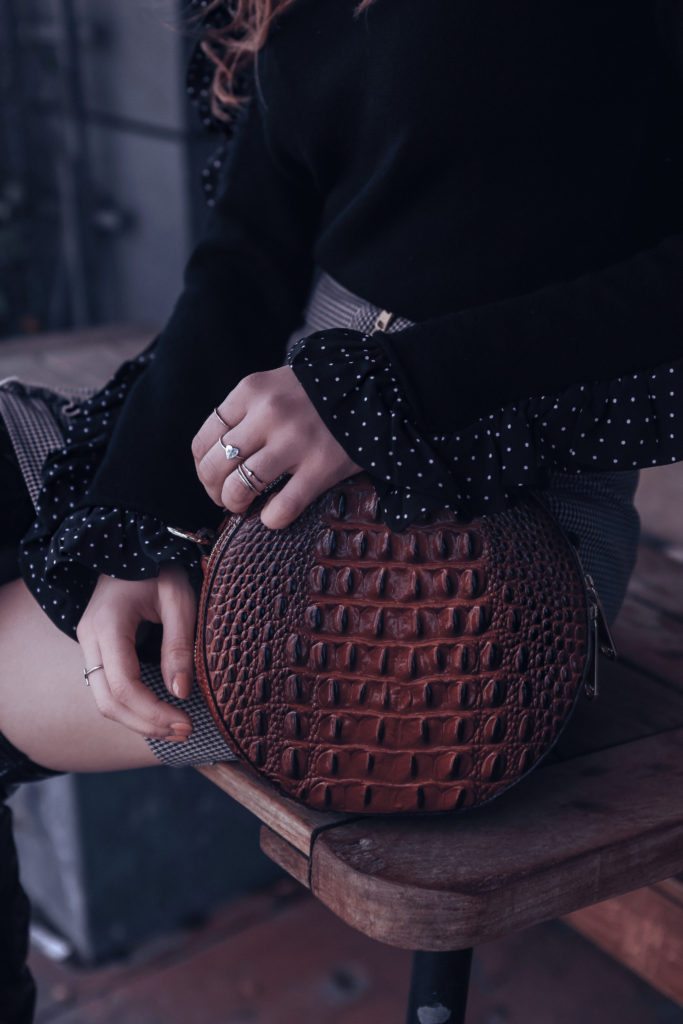 Outfit details – Shop the look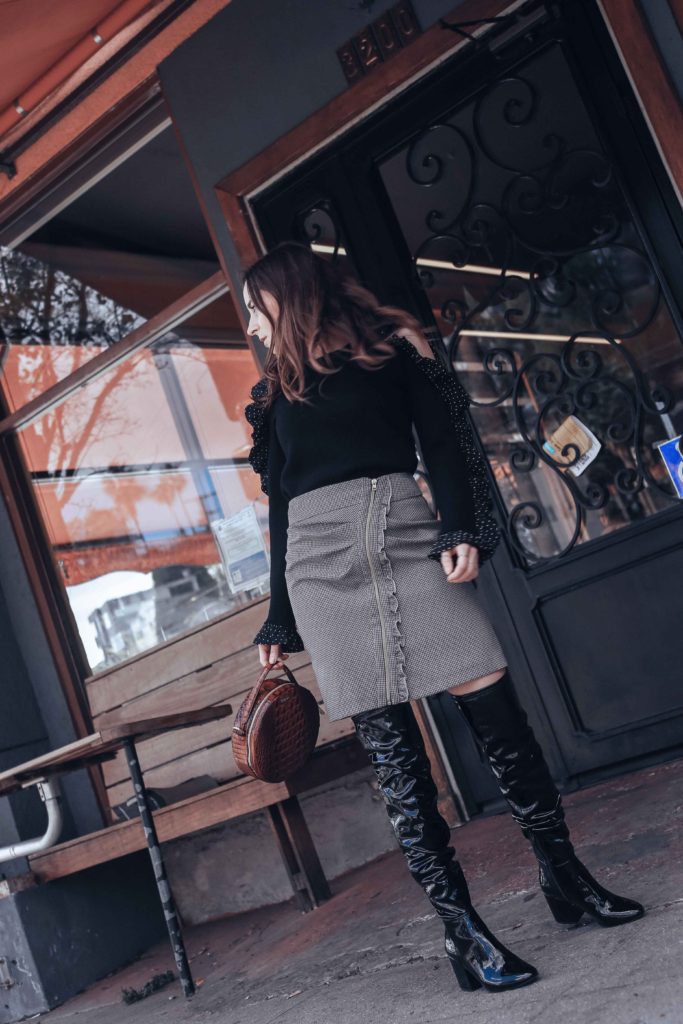 Skirt: Tara Jarmon (see also similar below) / Shiranda Sweater: Club Monaco / Faux Crocodile Round Bag: Brahim / Patented Over The Knee Boots: Aldo / Sunglasses: Farrah Black Large by Velvet Eyewear.

Pictures by @stefaniemmariee