Aurate New York is a fine jewelry online store for effortlessly chic women and provides affordable modern jewels or special occasion jewelry! I am obsessed with Aurate for many months, and I have decided to share 5 reasons why you should check out this brand and my favorite pieces according to different budgets. Check out the end of this post for your Aurate New York coupon code.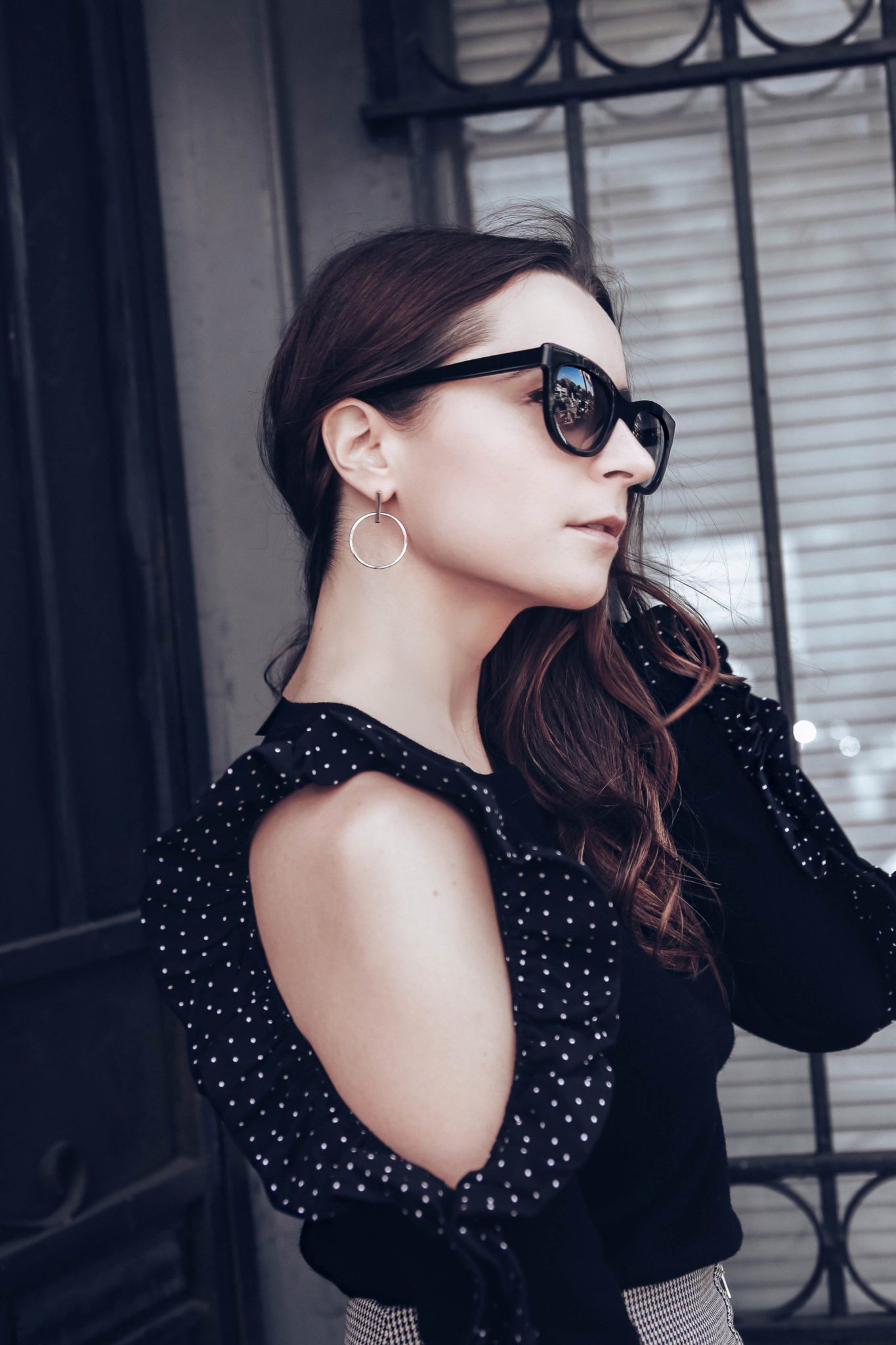 5 reasons why you should buy fine jewelry online with Aurate New York
Aurate is disrupting the jewelry industry by focussing on high quality, fair pricing, sustainable partnerships, original but effortless chic designs.

Wearing the Aurate Circle Earrings
Reason 1: Premium Quality at a Fair Price
Aurate team is sourcing the purest 14- and 18-karat gold, pearls from Japan and the South Sea, and it only uses S1-clarity diamonds (S1i is the lowest grade with flaws often invisible to the naked eye). Moreover, the price is fair compared to other major jewelry brands because as a fine jewelry online store, the company is not distributing a part of its margin to retailers.
Reason 2: Sustainability
Aurate rigorously insists on the highest ethical and environmental standards for every ounce of gold and carat of the diamond they use. Indeed, transparency and sustainability are part of the core values of this jewelry label.
Reason 3: A New York Label
Every piece is hand-made and finished in New York.
Reason 4: Modern Designs
Aurate designs are statement pieces: some of them are classic staples, all of them are completely original but yet effortless chic.
Reason 5: Made-to-order Jewels
I love the fact that I can order my favorite designs in vermeil or gold depending on how much I want to spend. In addition, most of the time, Aurate has two versions of the same design: with or without diamonds. So, it is really easy to find the exact fine jewel you want. Plus, the website will let you know if the piece is made-to-order or ready to ship!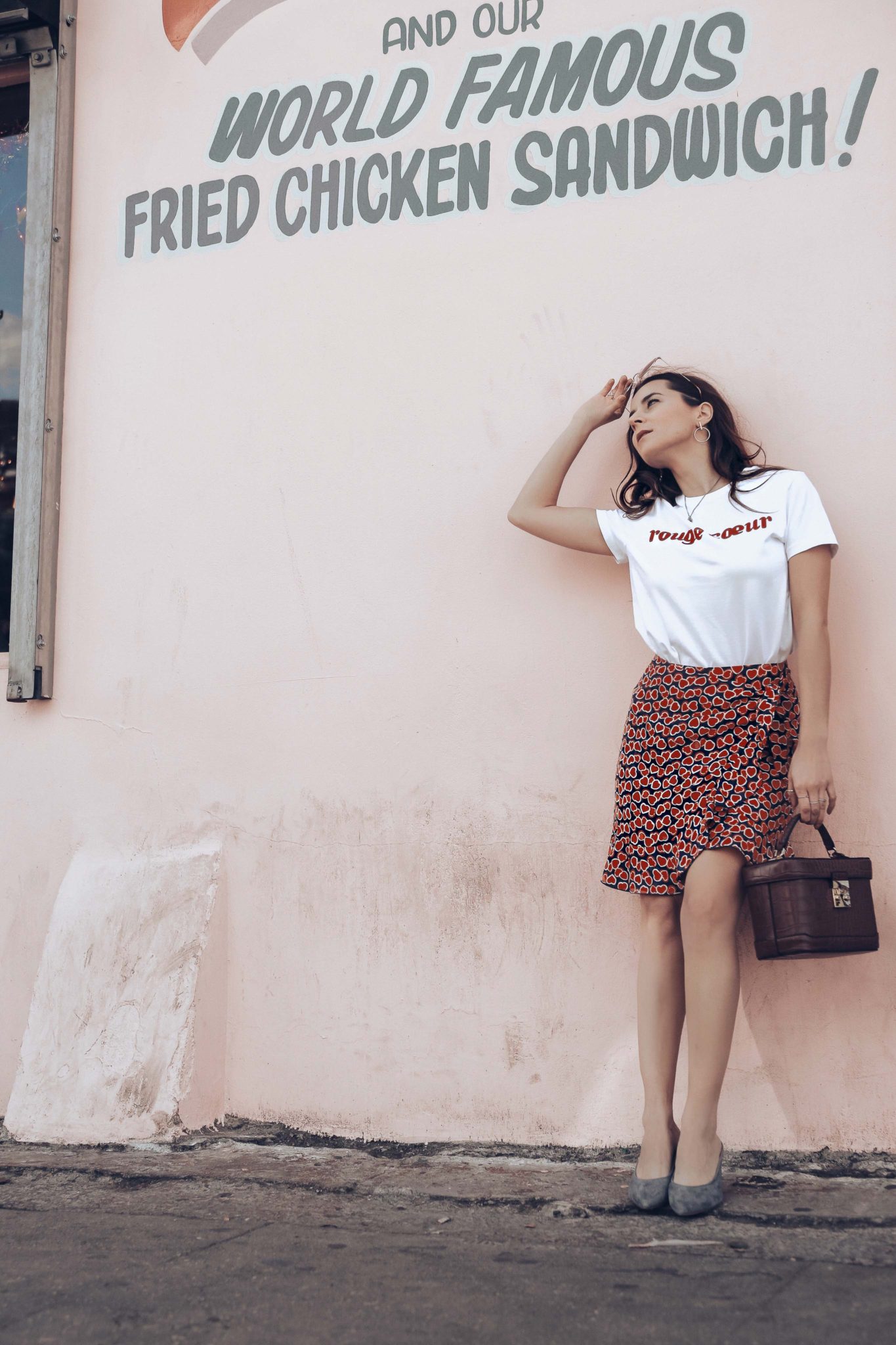 Aurate New York coupon code
You can get $50 off on orders over $200 at Aurate New York with the coupon code RS50.
10 Must-Have modern fine jewels under $200
Also, you need to make sure you have selected the price for a pair or for a single earing before ordering. For statement earring, like the feather ear cuff below, you can order a simple earring for an edgier look!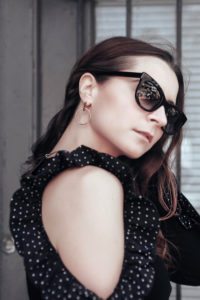 10 Must-Have contemporary fine jewels between $200 and $500

10 Must-Have special occasion jewelry between $500 – $2000: engagement ring, wedding anniversary, birth, etc.
Aurate New York collection is really dainty and stunning. You will find the perfect original engagement rings, wedding anniversary presents or birth presents.

For more inspirations, I have included some pictures from the latest Aurate lookbook! I am obsessed with this campaign. These special occasion jewels are perfect for a modern woman.
Disclaimer: I received these complimentary circle earrings from Aurate New York. As always, all opinions are my own. This article contains affiliate links.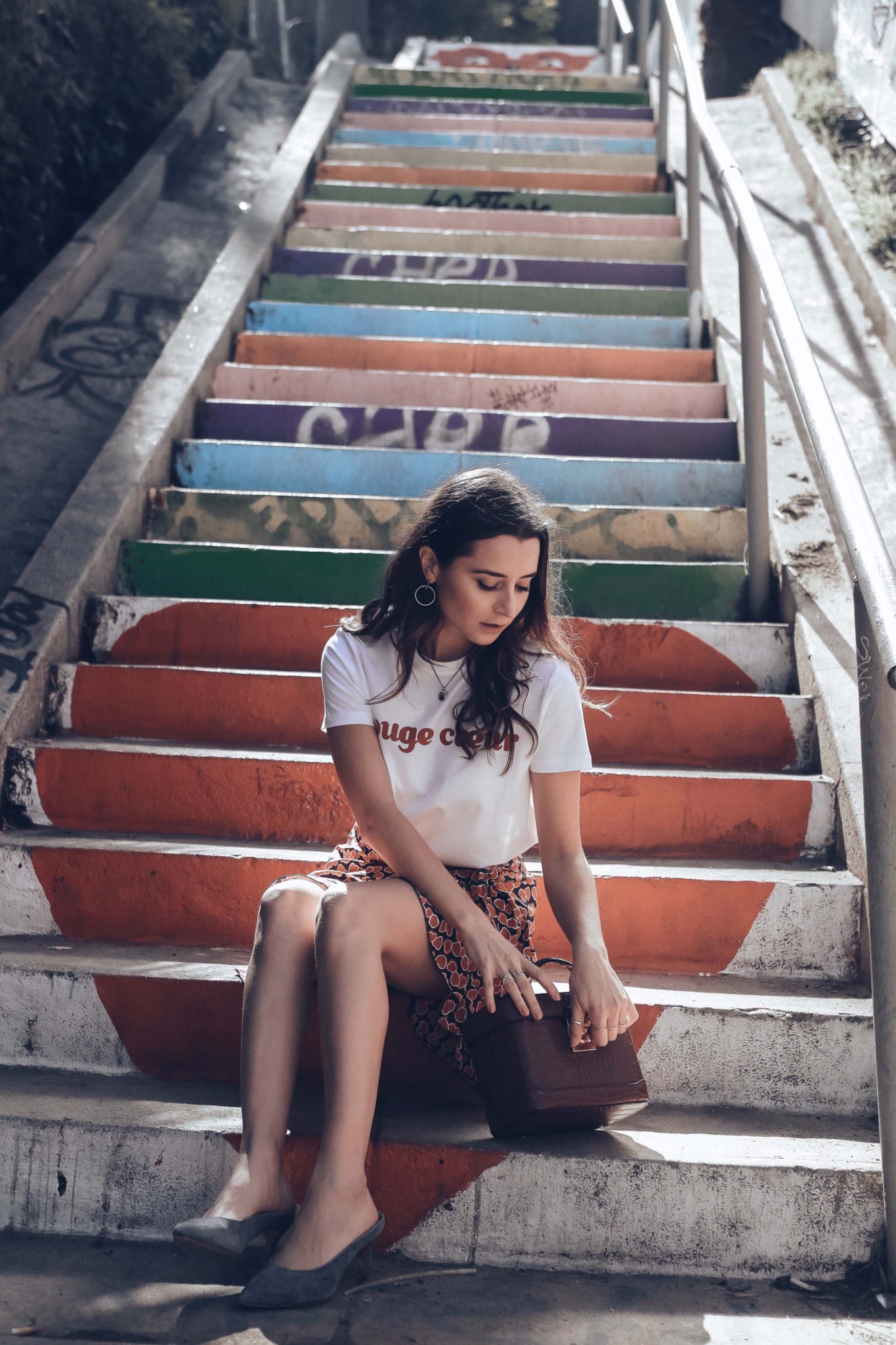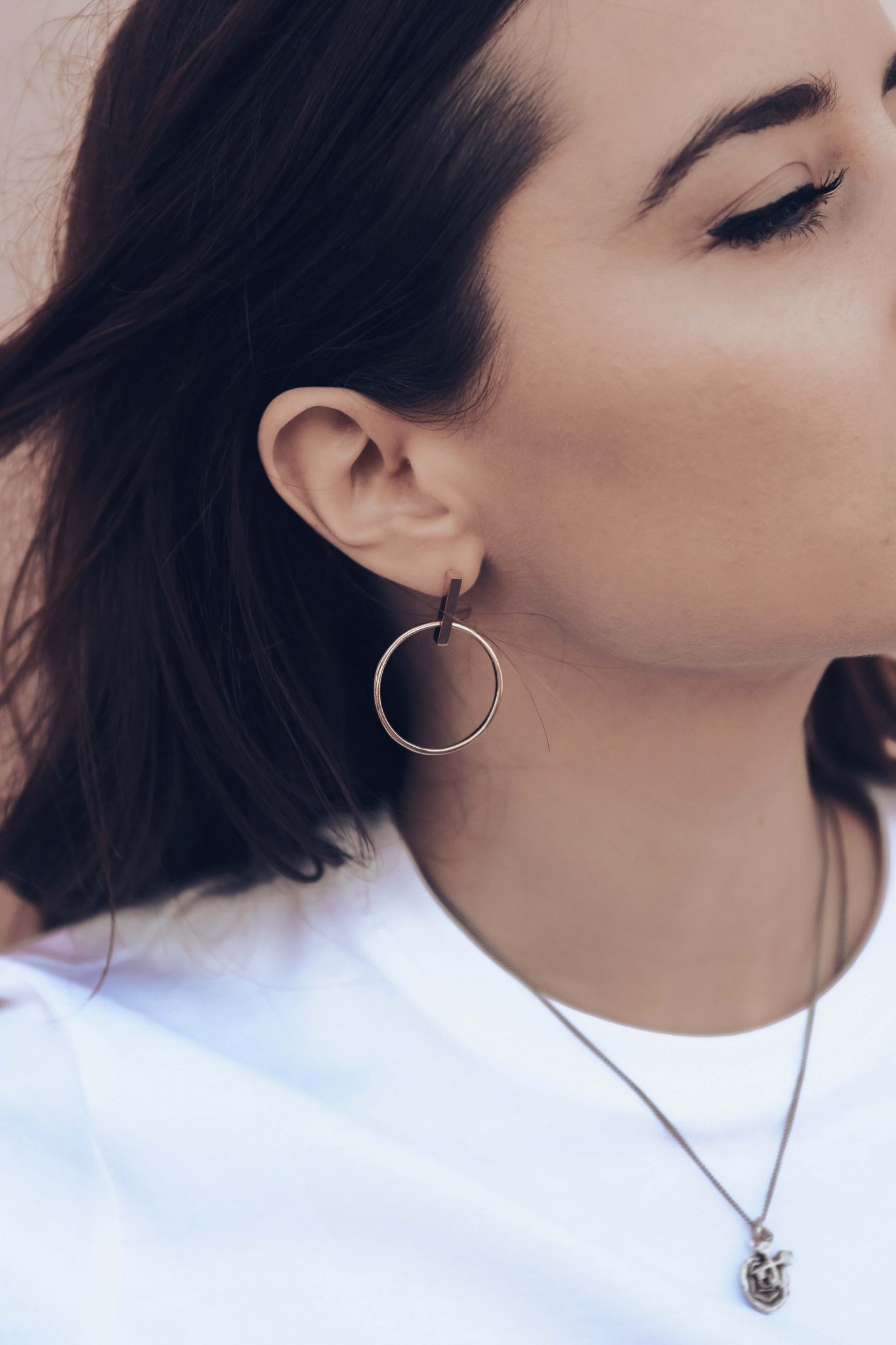 Pictures @StefanieMMariee.
Outfit details:
Look 1: Tara Jarmon: wrap skirt with heart print and Rouge coeur t-shirt, Bag Forever 21, Necklace: Pyrrah
Look 2 : Shiranda Sweater: Opened shoulder black sweater with dots: Club Monaco