One of the jewelry trends I have been obsessed with this winter season, is the coin necklace trend.
I love meaningful jewelry and I am super happy to introduce you to Pyrrha: a Canadian brand I recently discovered.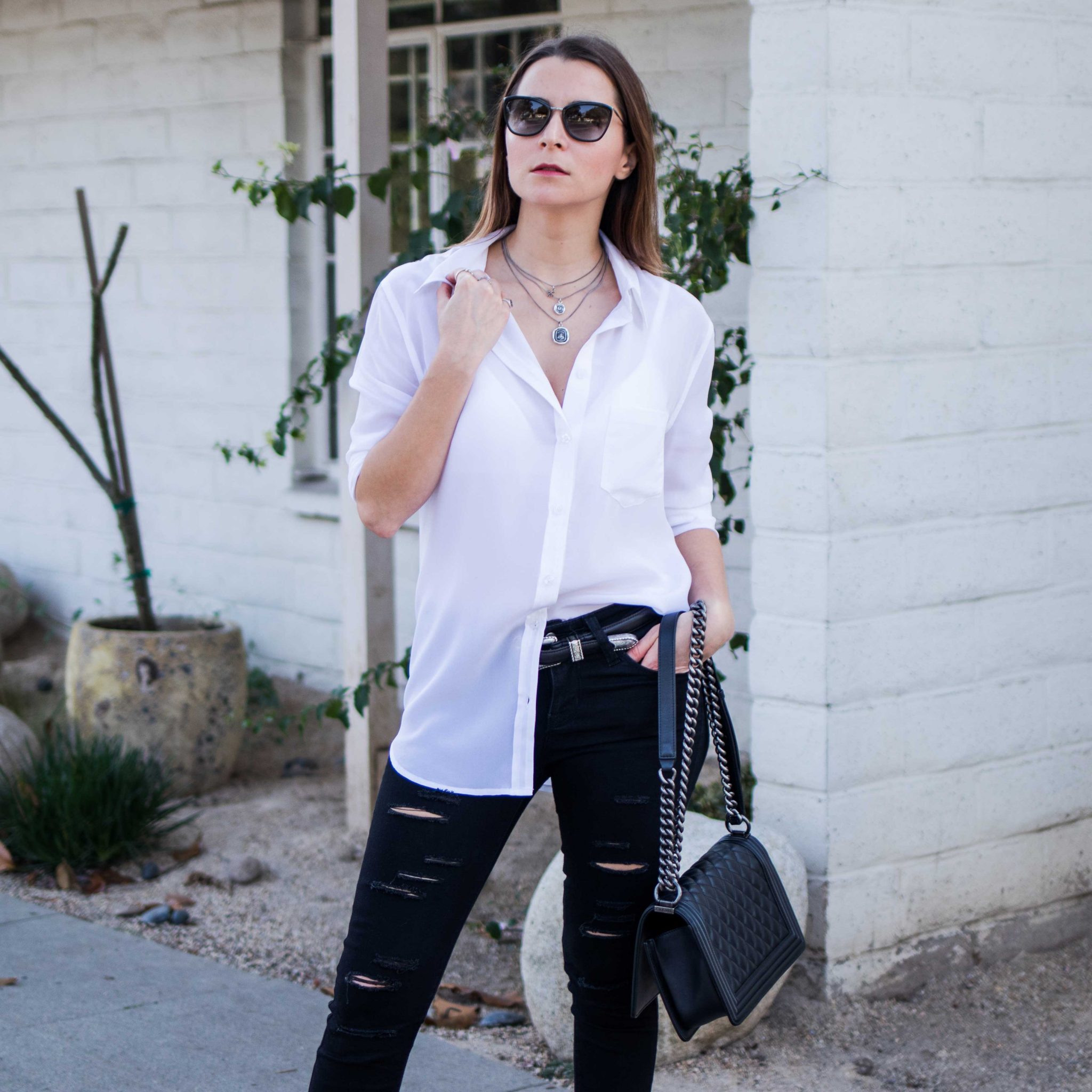 About Pyrrha
Pyrrha's iconic line of talismans, coin necklaces, bracelets, cuffs and rings made from reclaimed silver, bronze and gold. Pyrrha talismans are cast using authentic wax seals and imagery from the Victorian era. In addition, each piece is handcrafted in Pyrrha's Vancouver studio. Pyrrha's jewels are as much appreciated by women and men.
Soon, the brand has been embraced by celebrities and retails at such global boutiques as Liberty of London, Le Bon Marche Paris and United Arrows of Japan.

Pyrrha flagship store in Los Angeles
In 2010, Pyrrha's founders: Wade and Danielle opened a beautiful flagship store in L.A. on the trendiest West 3rd Street street.
The store itself deserves a visit as Pyrrha's collection is made of numerous different pieces and styles. At the store, you will be able to admire the Pyrrha x Game of Thrones collection, the Men's collection, the 14K Gold collection, and one-of-a-kind 18K yellow gold coin necklaces.
Pyrrha review
I am really impressed by the quality of these jewels and they are really good looking. Indeed, they will perfectly complement a rock chic look or boho look.
Moreover, some of my friends who are customers of the brand for many years told me they really enjoy the customer service!  If you have any issue with the products, contact them, they will be able to fix it for you.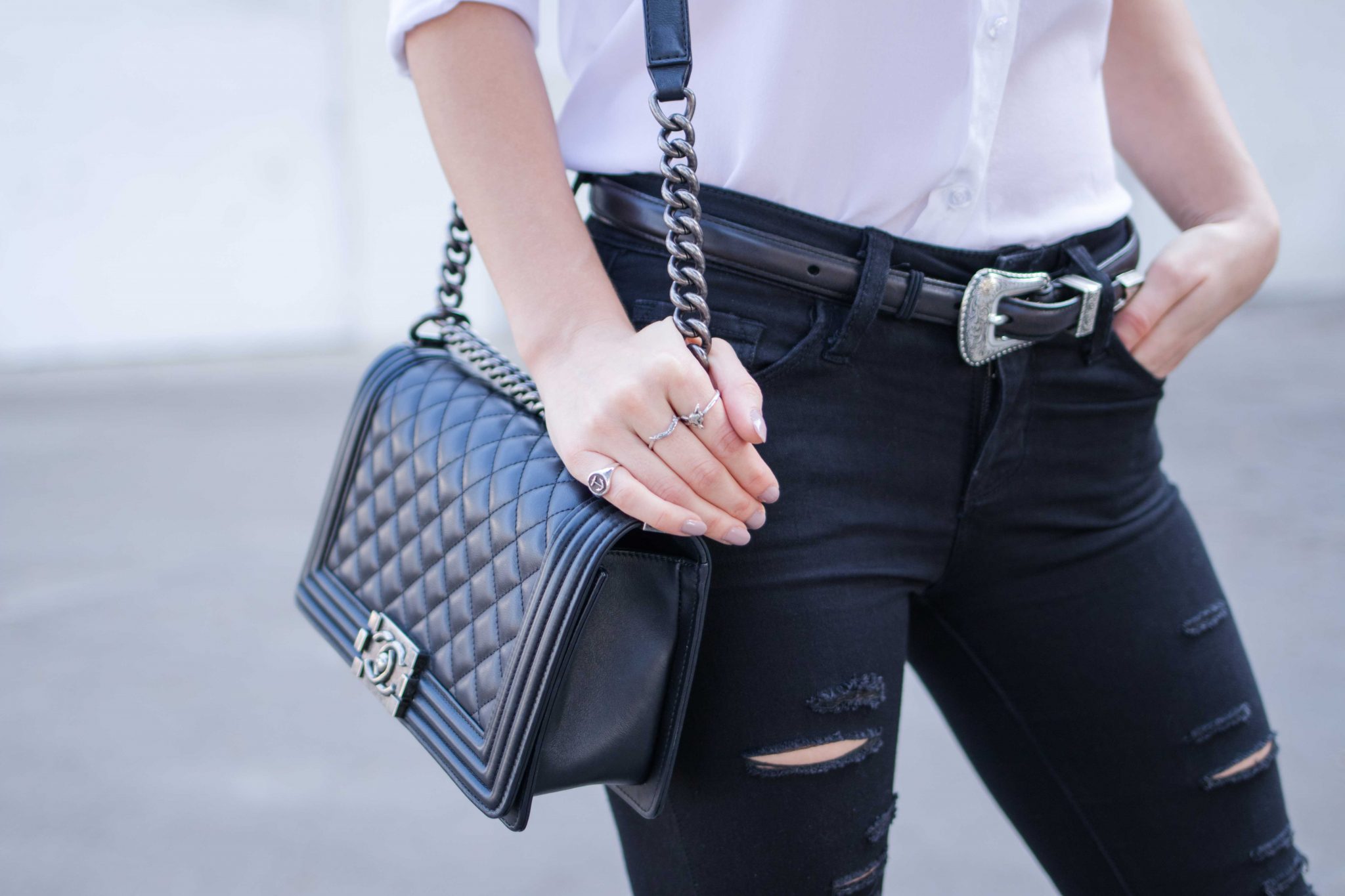 Meaningful jewelry: Pyrrha Talisman Necklaces and Rings:
Discover the meanings of these beautiful jewels I handpicked.
Talisman Necklaces: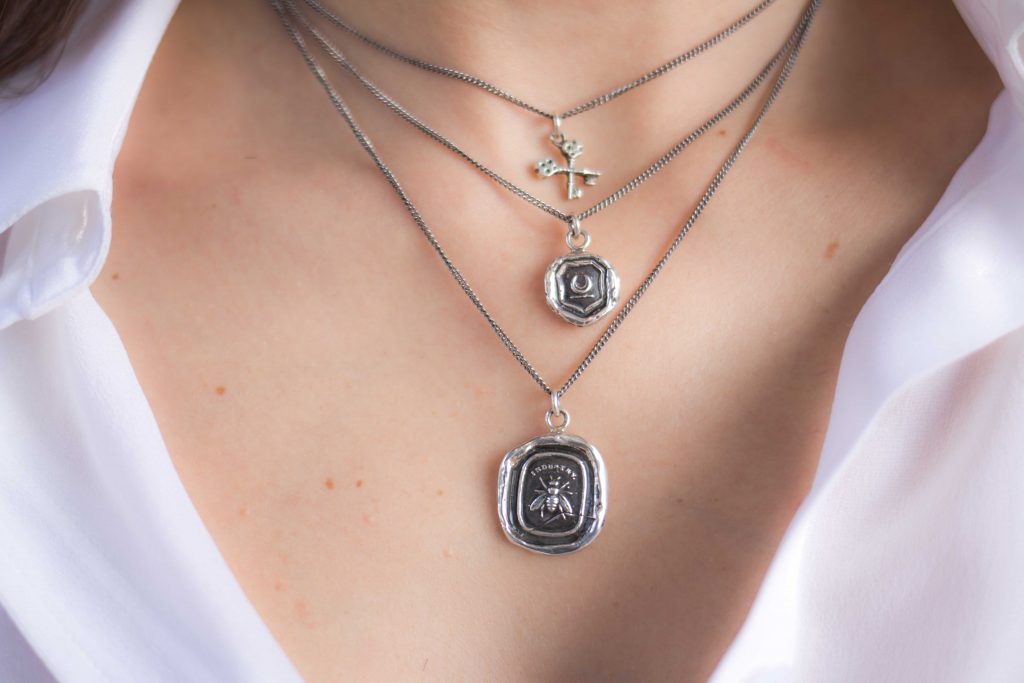 Dedication: Honeybee Industry: symbol of creativity and diligent hard work.
New beginnings: The crescent moon is symbolic of new beginnings and the making of dreams into reality.
Rings: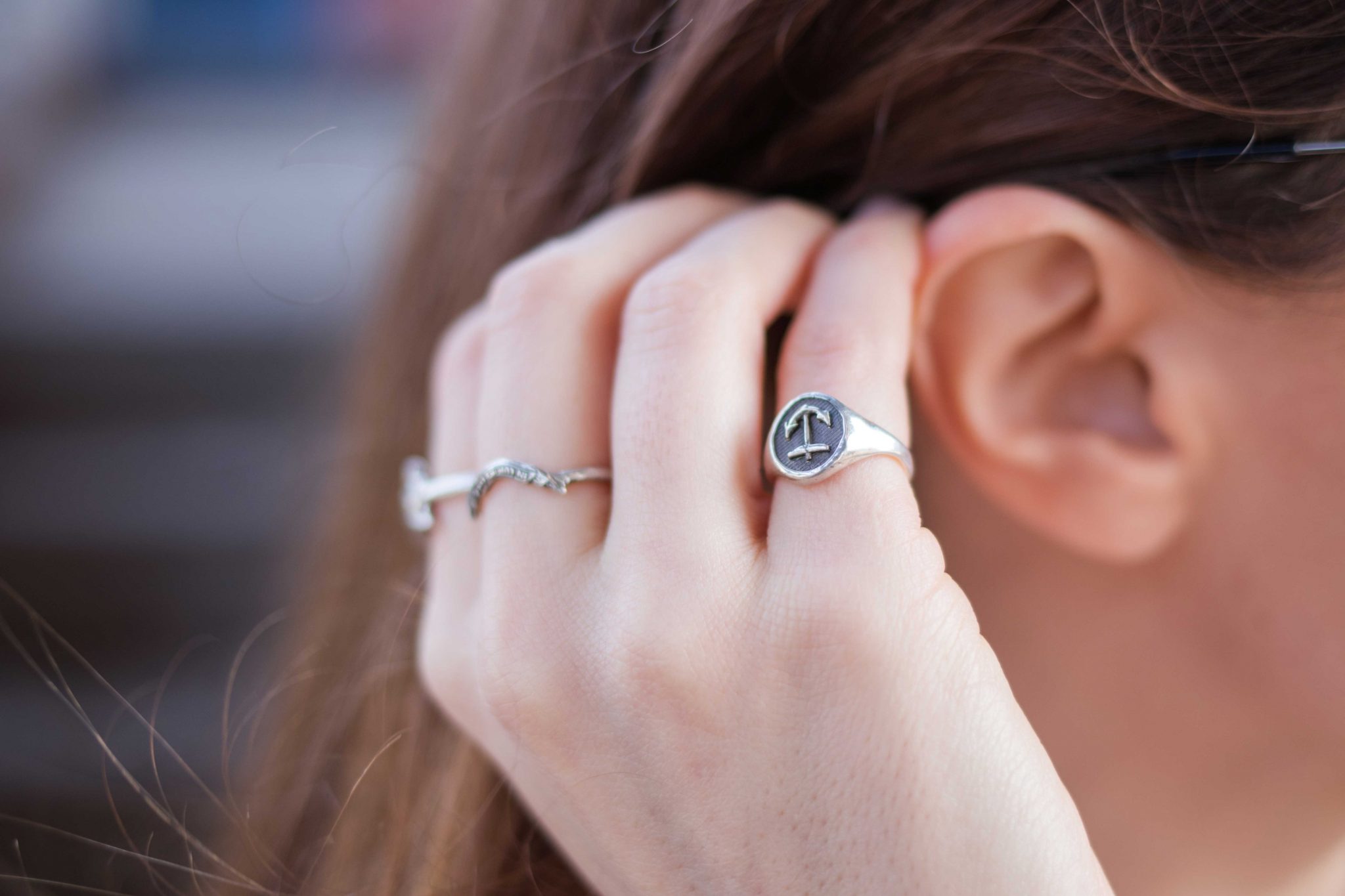 The fox ring: the fox is well-known for its resourceful nature. This talisman represents a clever individual with strategic talent and sharp judgment.
In Lumine Luce: Shine in the Light in Latin.
Anchor Signet Ring: Anchors are symbolic of hope.
I really love the meaning of these talismans which motivate me on a daily basis plus they are really stylish, so I enjoy wearing them much more.
Have you find your coin necklace or talisman? You can find more meanings here.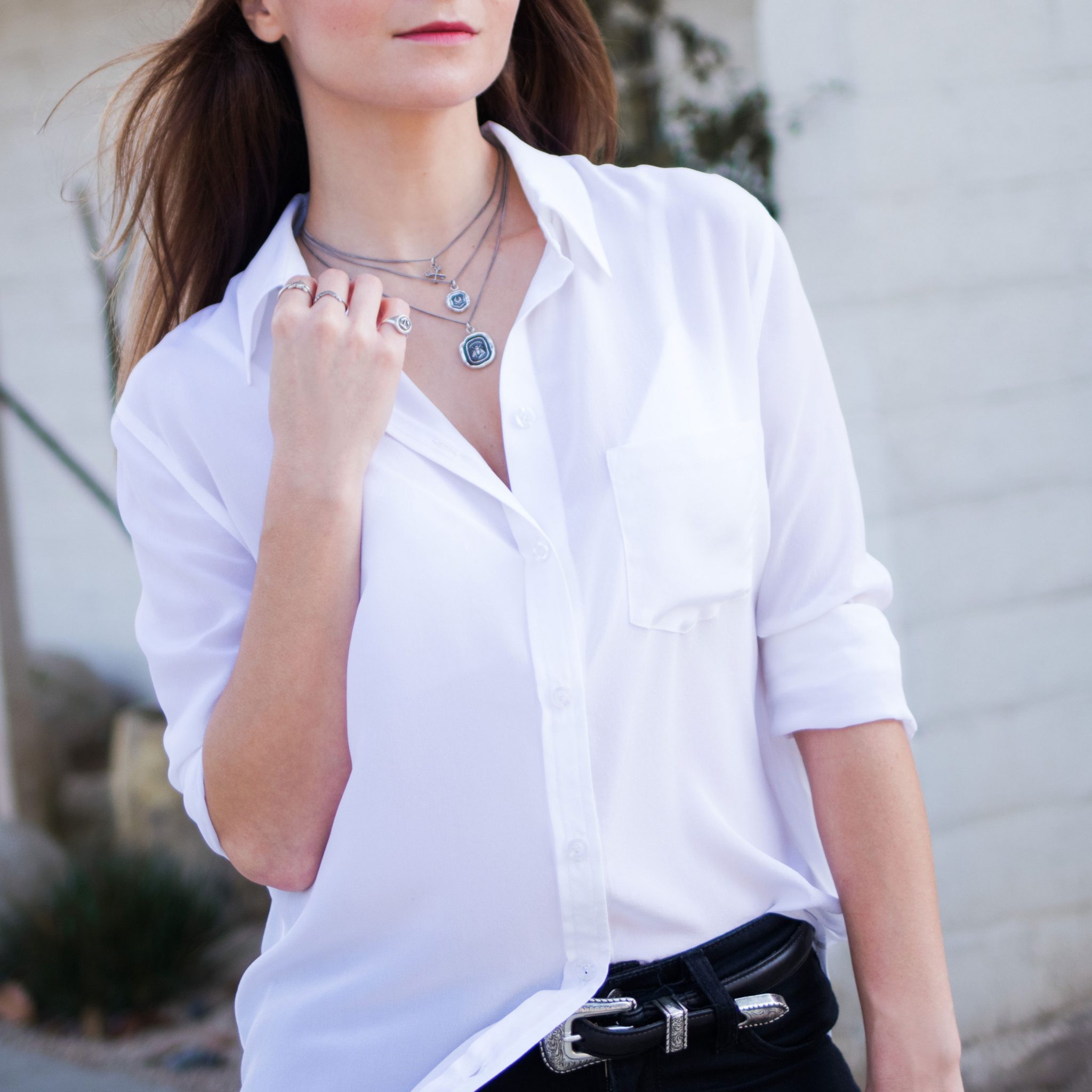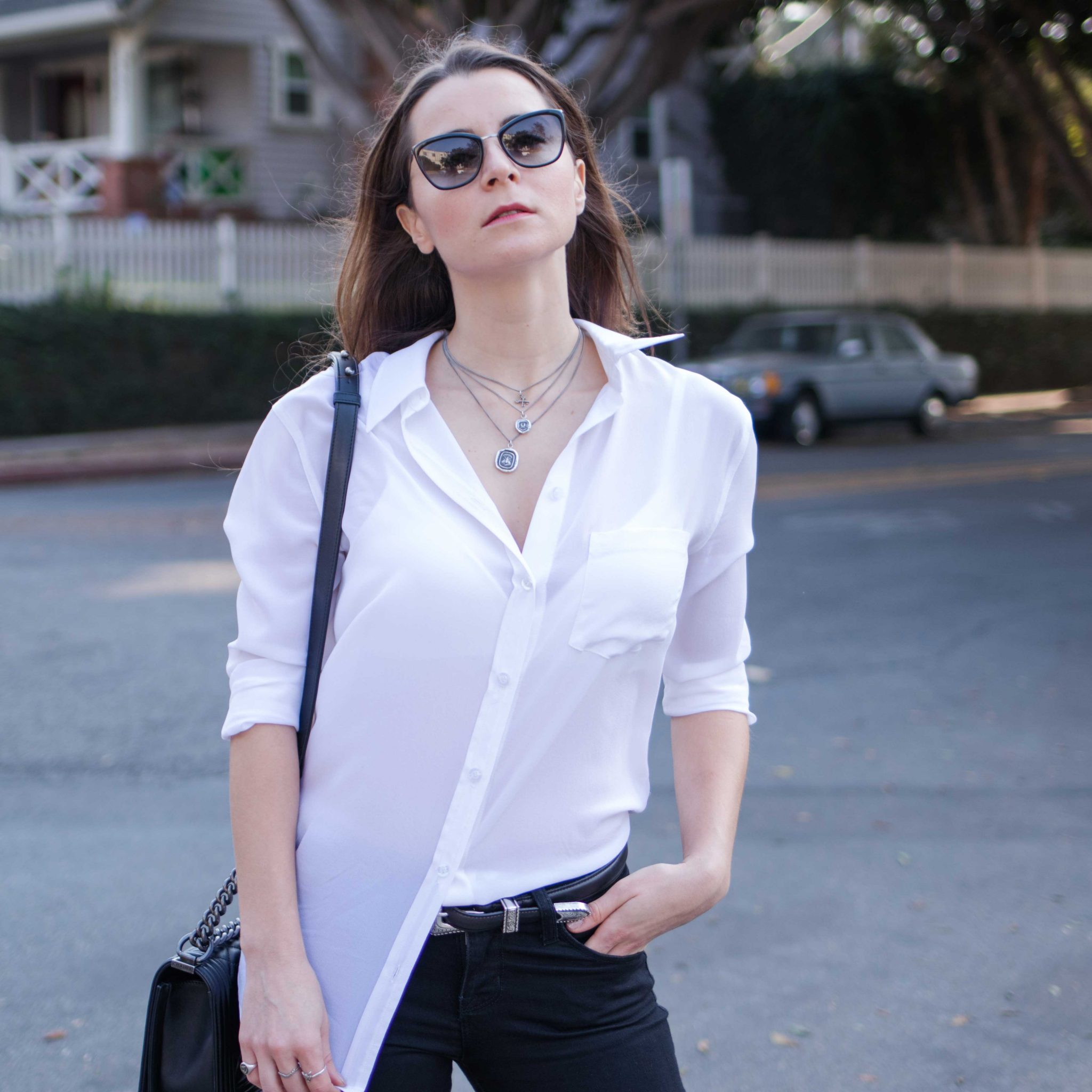 Jewels by Pyrrha /DSTLD: Shirt, Pants, Belt (you can get 20% off with the code IGJC) / Eyewear by Garrett Leight.
Pictures: Los Angeles by Nicolas Comil