Daniel Wellington classic black watch has just been released! As I love their previous designs, I could not resist to test the new classic black watch.
Daniel Wellington concept is to create an elegant, minimalist and versatile watch. I felt in love with its timeless designs and interchangeable straps. I bought the Classic St. Mawes two years ago: an elegant case in rose-gold, with a white dial and a classy brown leather band. During summer, I swap the leather band with the classic southampton nato strap (the nato was used by the British navy in the 70s).
My former model: The Classic St. Mawes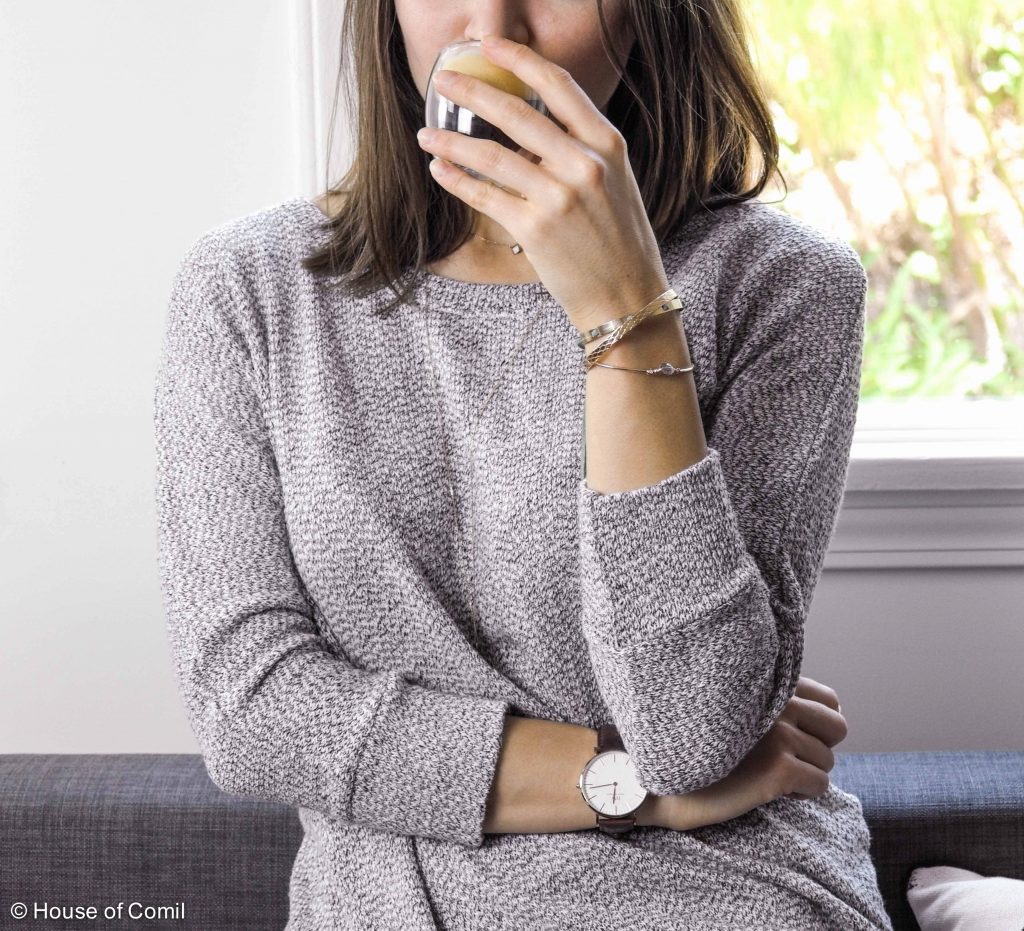 Further to the launch of its new black classic collection, I became so obsessed with this new black look that I contacted Daniel Wellington representatives who fortunately sent me a model to review (Yeah!!!).
My new obsession: The classic black reading paired with the rose gold cuff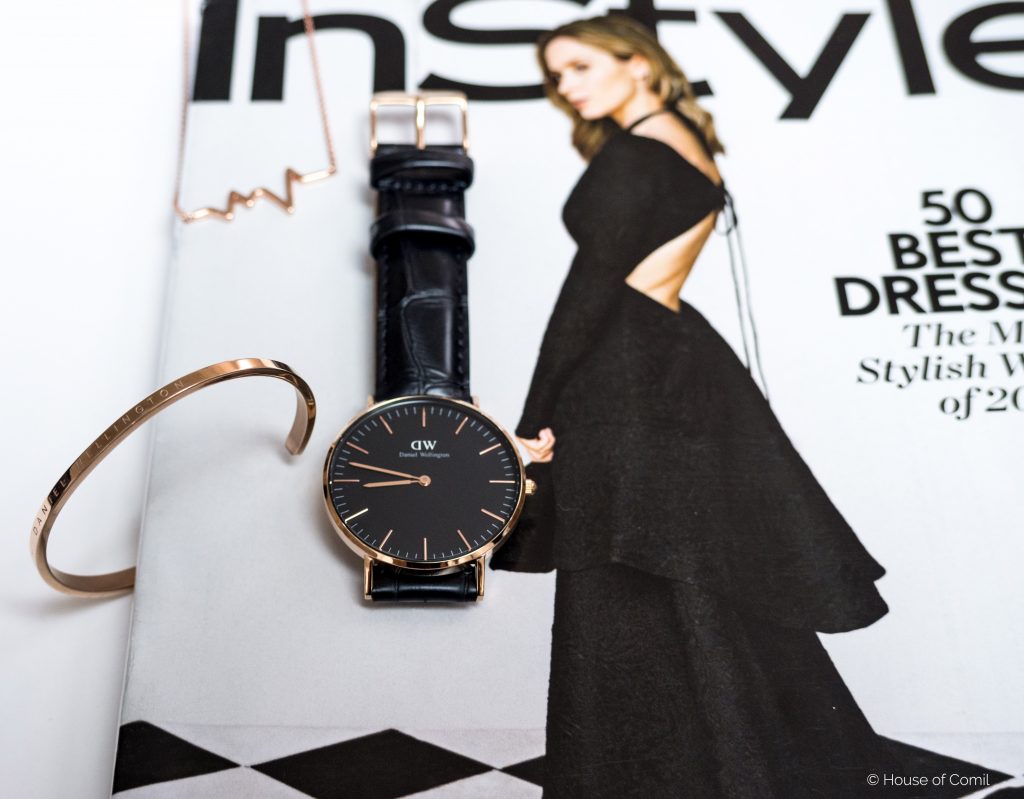 What did I pick? The classic black reading watch and the elegant rose gold classic cuff in small.
After wearing it, I must admit that I completely adore this new model. The black dial is very eye-catching and really amplifies the peculiarity of the black leather strap. Definitely this watch has a lot of flair.
Also I enjoy to pair it with the minimal cuff, which perfectly matches the rose-gold case. It is already one of my favorite bracelets.
As I love black outfits (the French inside me), this piece is flawless with a black attire but it is also easy to wear with a colorful top.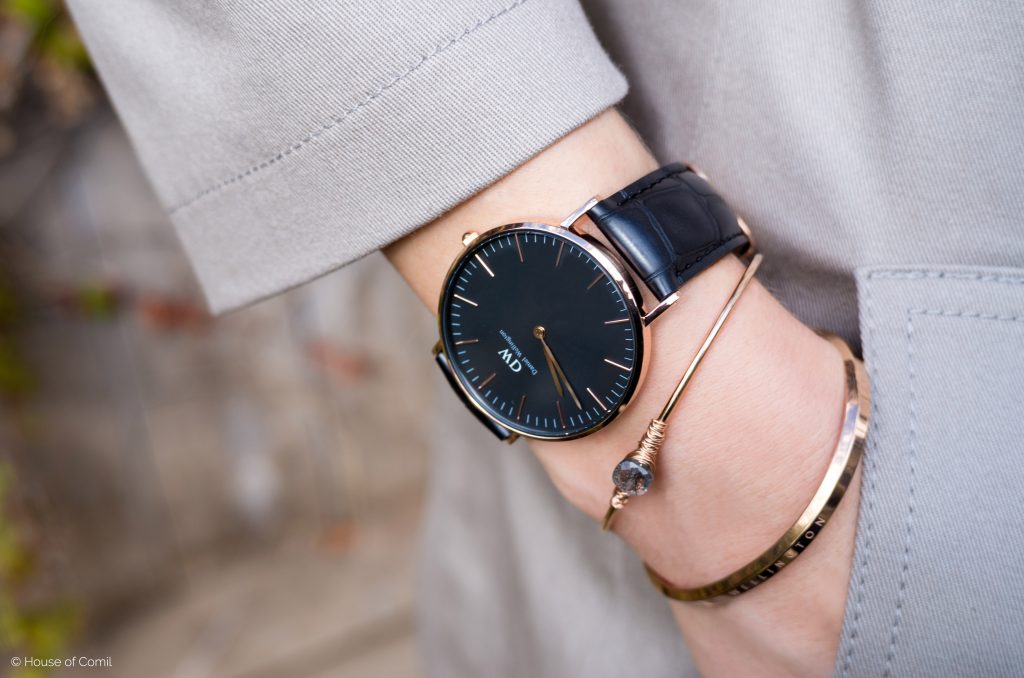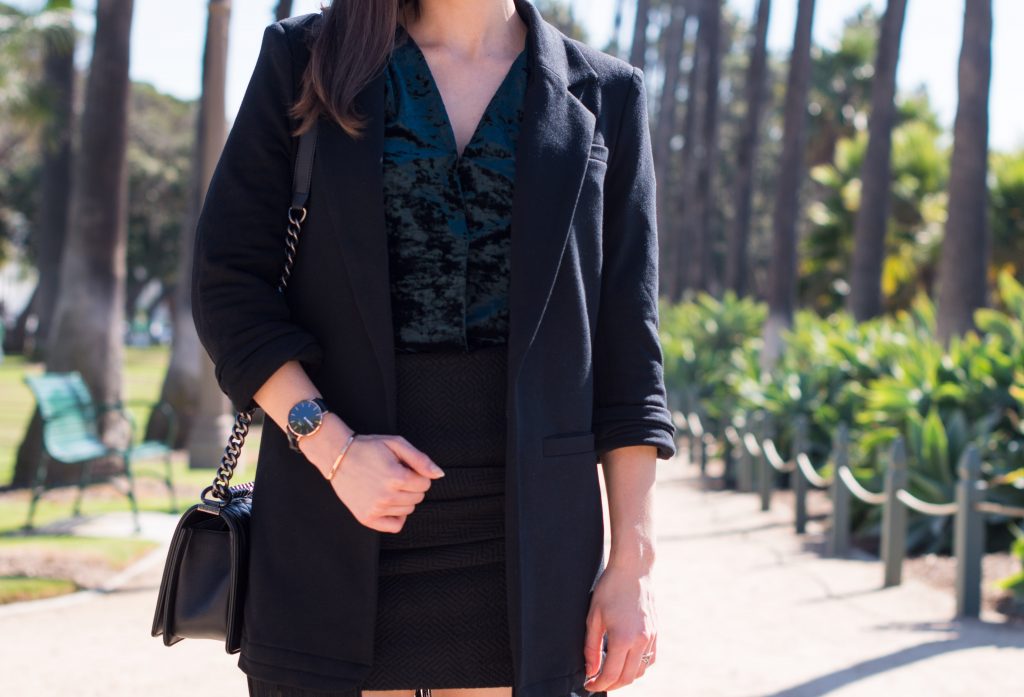 The right size
Besides, I need to mention the dimensions. I am very loyal to this brand due to its unique sizing. The case thickness: only 6 mm and the size: 36 mm are perfect for a woman wrist. Generally, these type of minimal watches come in 38 mm which are a too big for me. Daniel Wellington watches also come in a bigger size: 40mm, which is more suitable for men.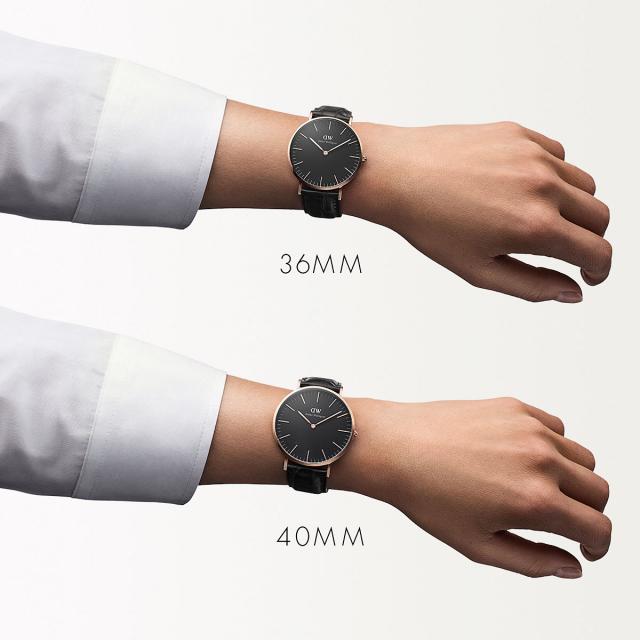 Courtesy of Daniel Wellington
An accessible timeless watch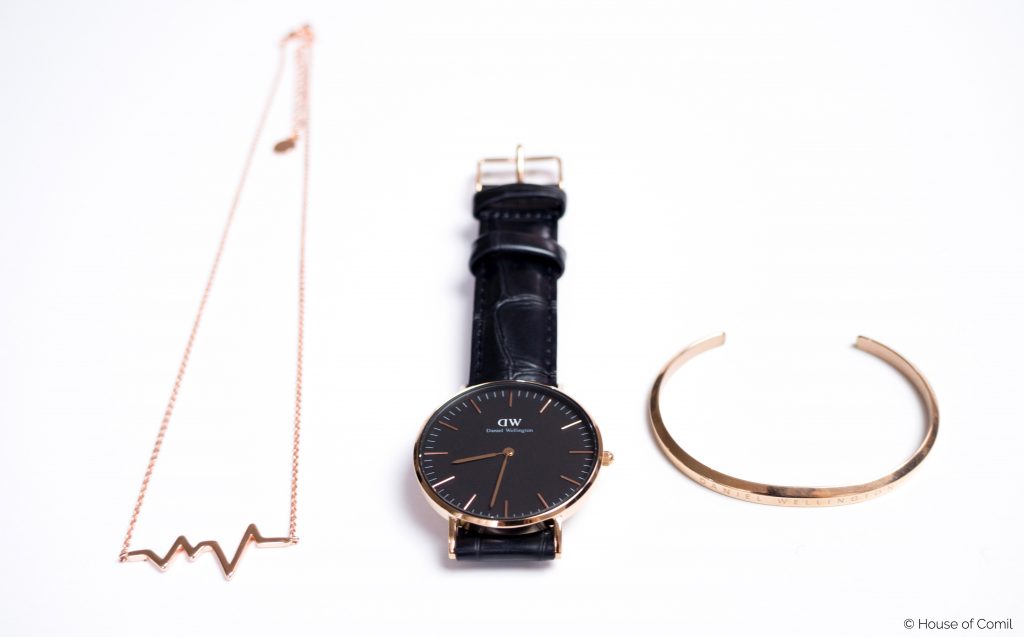 Daniel Wellington watches retail in the range of $160 to $200. Regarding quality, I did not have any problem with my first watch, it still works like a charm. The reading leather strap is no exception when it comes to quality: it feels very smooth and soft and I am sure it will last as long as my St. Mawes leather band which is in very good shape.
The material used by Daniel Wellington is not gold but stainless steel, rose gold is only the name of the color ;), which makes sense at this price.
However, it should be noted that the glass is not made in sapphire, so you need to be cautious to not scratch it.
I hope you found this review helpful, and don't forget to check out the new Classic Black collection and bangles at www.danielwellington.com, you can benefit from 15% off with the discount code: JULIACOMIL.